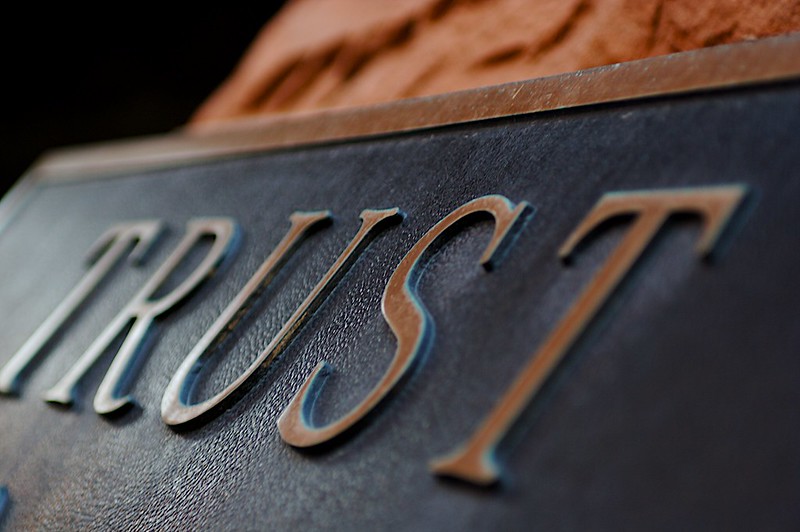 Image Source: Terry Johnson

By Brian Nelson, CFA
We'll have our traditional Valuentum Weekly email coming out on Sunday, and I'm excited to say our team is putting the finishing touches on our technology industry update, so we'll have a whole bunch of fresh reports for you to look at Sunday evening/Monday morning.
It's easy to forget how much we've been through the past two years. Often, we forget how helpful the warning that markets were going to crash was the weekend before they did on February 22, 2020, "Is a Stock Market Crash Coming? – Coronavirus Update and P/E Ratios," how we thought dollar-cost-averaging made sense at the bottom in March 2020, and how we went "all-in" in April 29, 2020, "ALERT: Going to "Fully Invested" – The Fed and Treasury Have Your Back," when we saw the writing was on the wall for this blow off top. If nothing else, these three moves alone during the past couple years have paid for a lifetime of subscriptions.
It's easy to say that we did well in hindsight, but it's so important to understand that we did not have the benefit of hindsight when we made these calls--and it's not like we just went away in April 2020 either. We absolutely pounded the table on how bullish we were, "Never Been More Bullish…" in May 8, 2020, and then the following week, we reiterated it again in June 2020, "ICYMI – Stay Optimistic. Stay Bullish. I Am." I might even go on to say that if all we did was keep you interested and involved in the markets when all the doomsayers were saying "Hell Is Coming," we did an unbelievable and incredible job – and that should mean a lot to you!
Sometimes I talk to our team and I'm like, "We called the crash, we called the bottom, we provided the confidence to stick with it through the blow off top, we have unbelievably high success rates in the Exclusive, the High Yield Dividend Newsletter portfolio is shelling out nice income, the options ideas generation is fantastic, our top idea in the Best Ideas Newsletter portfolio, Alphabet (GOOG), is up nearly 70% this year, we're as transparent as we possibly can be in everything, we back up every operating fair value estimate with a DCF model, we're on top of every major news story and market move…I don't think we could have drawn this up better or had greater success to help our readers."
If we started in 2020, you might just dismiss all this as luck, even our selection of outperforming ideas at the bottom. But you have to remember, we absolutely nailed the call on Kinder Morgan (KMI) and the MLPs in 2015/2016, and then we absolutely nailed the call on the collapse of small cap value during the quant crisis in 2018-2020 with our book, Value Trap – and one of the few ways to have outperformed the past couple years was to be in large cap growth, an area that we have continuously pounded the table on time and time again ["The Quant Crisis of 2018-2020: Cornered by Big Growth"]. I've been in this business for more than 15 years now, and I sincerely believe that no other team could possibly have done better across the board.
Everybody's doing their own thing, and that's understandable, but I want you to understand that our team is in the trenches with you. We're really going above and beyond with highlighting ideas and putting members and readers in a great position for success. As we approach this holiday season, give our team a boost! Maybe you've wanted to sign up to the Exclusive and haven't yet, well give it a go. Maybe you liked the High Yield Dividend Newsletter but wanted to pause your membership a bit. Come on back. Maybe you love ESG investing, but are still thinking about the ESG Newsletter, well now's your chance. Maybe you're fascinated by options, and you're finally wanting to give them a try (responsibly, of course), well let's go. Of course, the best way you can help our team is to spread the word about how much you enjoy our services.
Thank you so much. Here's to a strong finish in 2021 and an awesome 2022! Godspeed!
-----
Please note that with options trading, investors can lose their entire premium. Don't ever trade with money that you can't afford to lose. Valuentum is an investment research publisher and accepts no liability for how readers may choose to utilize the content.
10 YEARS OF EXCELLENCE AT VALUENTUM, July 13, 2021
Still Bullish -- Stocks for the Long Run! July 8, 2021
The Best Years Are Ahead Apri 7, 2021
Valuentum Wins Bronze at 2021 Axiom Business Book Awards March 24, 2021
VIDEO: Valuentum's Brian Nelson on the Latest Howard Marks' Memo: "Something of Value" January 14, 2021
2020 Won't Soon Be Forgotten December 31, 2020
The Skill Paradox Is a Myth in Investing October 16, 2020
Nelson: I'm Not Worried About This Market October 8, 2020
ICYMI: Crisis Outperformance October 7, 2020
Outperformance of Valuentum's COVID-19 Ideas September 17, 2020
This Stock Market Doesn't Scare Me September 9, 2020
Just How Good Have We Been? August 21, 2020
ALERT: Important Recap of Valuentum's Research and Market Events May 20, 2020
----------

Image Source: Value Trap
----------
Tickerized for the SPY.
Valuentum members have access to our 16-page stock reports, Valuentum Buying Index ratings, Dividend Cushion ratios, fair value estimates and ranges, dividend reports and more. Not a member? Subscribe today. The first 14 days are free.
Brian Nelson owns shares in SPY, SCHG, QQQ, DIA, VOT, BITO, and IWM. Valuentum owns SPY, SCHG, QQQ, VOO, and DIA. Brian Nelson's household owns shares in HON, DIS, HAS, NKE. Some of the other securities written about in this article may be included in Valuentum's simulated newsletter portfolios. Contact Valuentum for more information about its editorial policies.