Dividend Cushion
Value Trap
This Stock Market Doesn't Scare Me
publication date:
Sep 9, 2020
|
author/source:
Brian Nelson, CFA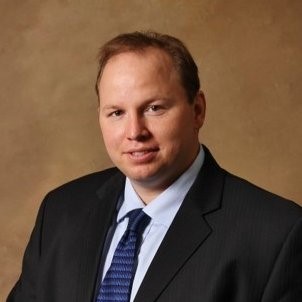 Dear members:
It's amateur hour at Seeking Alpha, it seems. Most have been calling for a market crash the past week or so, but it's hard for me to take many writers over there too seriously. Neither should you. We had the crash in February/March of this year, and the Fed/Treasury will do what it takes to prevent another one, in my view. Let me say it for the first time:
This stock market doesn't scare me.
The reality is that we finally bumped up into fair value range. It wasn't a day or two after I sent out a market alert to you to let you know that markets are now fairly valued when we started to see some selling. You can view that alert sent on September 2
here
. What we have witnessed the past few days is a function of a great many things--political risk coming into the fore, a speculative rotation "play" into some cyclicals, algos exacerbating Robinhood traders, big shops betting against Softbank's options book, and perhaps some buy-the-rumor sell-the-news with the vaccine coming in the next few weeks, but for the most part, the sell off the past week or so is run of the mill, in my view.
Markets are forward looking, and it's very likely we'll see a nice bounce back to north of $200 in S&P 500 earnings per share in 2022 or 2023 (pre-COVID-19 numbers were an achievable $196 per share for 2021), meaning that after the next few months, with political risk now behind us at that time, too, come January 2021, the markets, today, imply they are trading at 16-17x forward earnings, a very reasonable multiple given the Fed/Treasury "put" and the implicit "backing" via equity purchases coupled with the prospect for inflation. Frankly, I'm just not understanding the bears. Right now, the market is experiencing some profit taking, some hedging, some rotation, but not much more than this.
Let me provide you with more of my perspective. We called the crash in February/March, we highlighted a significantly high percentage of outperforming ideas in March, and we went all-in in late April just in time for the best 50 trading days in the S&P 500 in history followed by an alert that the markets were fairly valued preceding this profit-taking bout. Let me repeat: We just completed the best 50 trading days in the S&P 500 in history. What's more, we've been absolutely pounding the table on the areas of outperformance that are still up huge this year--from large cap growth to big cap tech to the NASDAQ these past many months.
A large cap growth ETF, for example, is up nearly 25% this year. The NASDAQ "cubes" (QQQ) are up over 33% this year.
I understand that a lot of members are doing their own thing, but from my perspective--from calling the crash, and the bottom, to being so far in the green with highlighting the right areas so far in 2020, and then nailing the fair value range, I'll say it for the second time: This stock market doesn't scare me. Now, don't expect me to call for a "permanently high plateau" like Irving Fisher did prior to the Crash of 1929, or when Janet Yellen said that we wouldn't see another financial crisis in our "lifetimes" a few years ago, that would be foolish. There's risk out there, for sure.
But, again, from my perspective, the markets are just selling off a bit from fair value territory, and every one of you (having read Value Trap, right?) should be expecting continued volatile market conditions as a result of price-agnostic trading. This isn't the dot-com bubble when tech companies with no earnings or possibility of generating material earnings were gapping up 10%, 20%, 50% each day. What we're talking about is strength in some of the strongest companies in the world, as measured by large cap growth, for example, and the market at current prices implies 16-17x next year's earnings once we change the calendar year. Don't let your guard down (we're not), but you guessed it on the third time: This stock market doesn't scare me.
Have a great rest of the evening!
Brian Nelson, CFA
President, Investment Research
Valuentum Securities, Inc.
brian@valuentum.com
It's Here!
---
Related: IVV, VTI, VOO, AGG, GLD, VEA, IEFA, VXO, VUG, BND, IWF, LQD, IEMG, VTV, EFA, VIG, IJH, IJR, IWM, VCIT, VGT, SFTBY, SFTBF, SOBKY
---
Valuentum members have access to our 16-page stock reports, Valuentum Buying Index ratings, Dividend Cushion ratios, fair value estimates and ranges, dividend reports and more. Not a member?

Subscribe today

. The first 14 days are free.
Brian Nelson owns shares in SPY, SCHG, DIA and QQQ. Some of the other securities written about in this article may be included in Valuentum's simulated newsletter portfolios. Contact Valuentum for more information about its editorial policies.