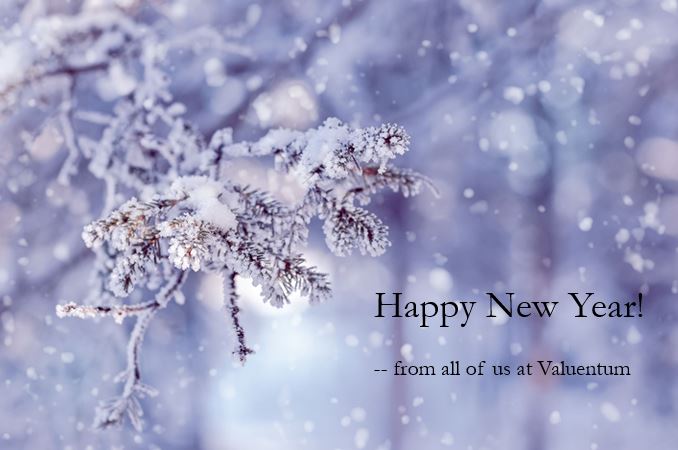 Note: Due to the New Year's holiday weekend, the January edition of the Exclusive publication will be released Saturday, January 9.
By Brian Nelson, CFA
A Record-Breaking Year in All the Worst Ways
2020 won't soon be forgotten.
The tumultuous year brought with it the greatest shock to the U.S. economy in modern history, ushering in the largest-ever decline in U.S. real annualized gross domestic product of 31.4% in the second quarter of the year (surpassing the prior record of a 28.6% collapse in the second quarter of 1921). Strict lockdowns to help contain the outbreak of COVID-19 created the biggest global health emergency in a century, driving a self-inflicted economic collapse worse than the Great Recession, the Great Depression, and any other recession before it (the Depression of 1873-1879, the Panic of 1893, etc.).
Millions were put out of work. During the month of April alone, the economy lost a record 20.8 million jobs, with some estimating that the "real" unemployment rate during the depths of the COVID-19 crisis reached nearly 23%. The official 14.7% unemployment rate in April would obliterate prior post-World War II era records, and while it fell short of the peak Great Depression unemployment rate estimated at 24.9%, the pain of many families and households was no less severe as they battled both a financial and health crisis that materialized in a matter of weeks, with little lead time to prepare for what was to come. Pantry stuffing and panic buying of consumer goods became a sign of the times, and a great debate about the efficacy of wearing masks raged across mediums.
The period February 24, 2020 through April 6, 2020 was also the most volatile period in the stock market…ever. There were eight consecutive days with a move of 4% or more on the Dow Jones Industrial Average (DJIA) in either direction. The top seven largest daily point gains in the DJIA were recorded during this time window, as well as the top six largest daily point losses. The percentage gain of 11.4% on March 24 was the fourth largest in the history of the index (trailing only October 30, 1929; October 6, 1931; March 15, 1933), while the loss of 12.9% on March 16 was the second largest in the history of the index (Black Monday in 1987 was the worst). The period March 12-March 16 marked a 3-day period where the index swung 9% in straight sessions, the first time since October 1929, while the period March 24-26 marked the biggest three-day rally since 1931.
It wasn't just the DJIA that was swinging wildly. During a 16-day trading-session stretch beginning February 19, 2020, the S&P 500 experienced its quickest fall to a bear market, generally defined as a 20% decline from a prior market peak. The pace was faster than the stretch beginning September 16, 1929, and the stretch beginning August 25, 1987, which included the 20%+ fall on Black Monday in October 1987, a day that finally pushed the drop into bear-market territory after weeks of declines. According to some estimates, the probability of a market crash like the one caused by COVID-19 is approximately 0.1% since 1896.
In mid-March 2020, the CBOE Volatility Index, the "VIX," closed at 82.69, the highest levels on record, exceeding the prior peak registered in November 2008 during the depths of the Great Financial Crisis. Intra-day stock market volatility was also considerable. March 9, 2020, marked the first time the stock market "circuit breakers" were triggered on the S&P 500 since October 1997 during the height of the Russian/Asian financial crisis, halting trading for 15 minutes. The trading curbs would be triggered three more times in the coming trading sessions: March 12; March 16, and March 18.
During the COVID-19 market crisis, it became commonplace for U.S. equity futures to swing wildly before market open, too. For example, on the night of March 16, 2020, futures traded "limit up," then traded "limit down" by early morning March 17, bounced back considerably, traded "limit down" again, and then back above overnight highs during the trading session. Limit up or limit down is the maximum price a futures contract may gain or lose in one trading day, respectively, or 5% in overnight equity index trading. Many market professionals stayed up to the wee hours of the morning watching the wild swings of U.S. equity futures as they prepared for the next day's trading.
COVID-19 didn't just bring downside volatility either. The bounce back from the COVID-19 market crash was equally violent and unprecedented. Through June 3, 2020, the S&P 500 returned 37.7% over its previous 50 trading days, the biggest 50-day rally in the index's history, better than a pair of 50-day trading-day rallies that occurred off the 2009 bottom following the depths of the Great Financial Crisis and better than the second-best 50-day rally that ended October 22, 1982 (35.6%) following "Volcker's Bear Market" during the Reagan administration. August 13 would soon mark the best 100-day rally in the history of S&P 500, too. The volatility that the book Value Trap warned about surfaced, in part, just a little over a year after its original publishing.
Valuentum's Research and Experience Delivers
The test of a good research provider is not during the best of times, but rather, during the worst of times, and we think we delivered in a big way for members. For starters, nearly a month before the late February 2020 collapse of the markets began, we noted the key risks related to COVID-19 in our January 31, 2020 research note, "Coronavirus May Trigger Long-Anticipated Global Recession." Though it may seem obvious now in hindsight, at the time in January, many investors and other research shops were dismissing COVID-19 as just another minor outbreak, immaterial to the investment-decision making process and one that would have inconsequential implications on the global economy.
Based on our research, however, it was clear as early as January that COVID-19 was already global and spreading fast. The economic reverberations were already being felt across numerous sectors at the time, too. In early February, we had expected the market to sell off aggressively, especially as more companies noted the impact of COVID-19 on their operations, but the sell-off was delayed. Over the next few weeks, the markets continued to advance to set new all-time highs. Investors at the time may have been overcome with complacency brought about by the tenets of passive/index investing, emboldened by a massive run up since the Great Financial Crisis, and buttressed by support from the buy-the-dip crowd over many years.
Then came our big call. On February 22, in our note, "Is a Stock Market Crash Coming?," we emphatically called the "Great Crash of 2020," outlining a few broad market put option idea considerations shortly thereafter on February 24 and March 6. Thanks in part to our experience, teamwork and methodology coupled with our constant attention to the markets, we were able to partially hedge the newsletter portfolios from the biggest part of the market's declines. More importantly, however, while others continued to be bearish (and may still be to this day), we then highlighted--on several occasions—dollar-cost-averaging opportunities through most of mid-March into the March 23 bottom, perhaps a call that was most pertinent for investors with dry powder.
In full disclosure, several of our long-time readers were surprised by our market crash alerts and put option ideas in late February as we pounded the table on what we thought was to come, and many other members (perhaps a different set) were equally surprised by our decision to consider dollar-cost-averaging into the markets near the depths of the crisis, too. For context of sentiment regarding our work at the time of the March 2020 panic bottom, please read the comment section on our March 23 article here. Investors learned that it is very important to be able to hold different opinions between the near term and the long term, and between valuations, the economy, and the future direction of equity prices, as the COVID-19 crisis inevitably revealed.
With some back and forth a bit on our views during the month of April, we then delivered for members yet again. In our April 29 note, "ALERT: Going to "Fully Invested" -- The Fed and Treasury Have Your Back," we released our updated take as to how we thought moral hazard--as in indexing and modern portfolio theory--would drive the market ever-higher and instead of being punished, moral hazard would be rewarded, much like it was during the Great Financial Crisis. We then reiterated our bullish take, April 30, "Staying Focused on the Long Term," and then reiterated it again in early May, "Never Been More Bullish Even as Buffett Dumps Airlines." Many members noted that, if it hadn't been for our strong bullish conviction, they would have missed the biggest rally in the S&P 500 in history.
That wasn't the end of it, however. We continued to pound the table on our optimistic view. On May 15, we outlined why we thought long-term investors were facing a one-of-a-kind "win-win" scenario, albeit not a riskless one, for the markets, "Stay Optimistic. Stay Bullish. I Am." Remember the story about my great-grandfather and his service in France in World War I during the 1918 influenza pandemic? In mid-May, we outlined the many structural asymmetries at play in the equity markets where, in our view, the markets had simply no choice but to go higher. From unprecedented money printing to runaway government spending to the government's support of moral hazard investing, there was no way, in our opinion, that the Fed and Treasury, with all its tools, would allow the market to go lower (in the long run).
On June 12, we delivered yet again in our research note, "ALERT: Scribbles…," where we explained 1) why stock prices had been increasing as the near-term economy and near-term earnings outlook wasn't as bright as before, 2) how unlimited quantitative easing, runaway government spending, and increased inflation expectations impact equity values, 3) why this year's and next year's artificially depressed earnings expectations don't matter much, and 4) why we thought equity values were rising at the time, even as the near-term outlook remained uncertain. Here is an excerpt from the June 12 note, establishing at the time an above-market fair value estimate range for the S&P 500, which has now been achieved (today, the S&P 500 is trading at ~3,740):
… it sounds crazy to say so during a global pandemic and during a recession, but the right multiple and the right earnings to use to value this market is an 18-20x multiple on $196 earnings, putting a fair value range on the S&P 500 today of 3,530-3,920. The S&P 500 is trading at about 3,000 (at the time of this writing).
What may be lost in reading this 2020 recap is that with each call we made during the COVID-19 crisis, it was delivered not with the benefit of hindsight (it all seems so obvious now, right?), but rather in advance of what was to come and sometimes met with great skepticism, too--often at a cost to our own business. The stock market is a forward-looking discounting mechanism (one big, discounted cash-flow model), and as we had expected, once the market started to receive more positive news related to successful COVID-19 vaccines and the economy, it had already set new all-time highs.
Though not always the correct view on every sell-off, British nobleman Baron Rothschild's famous quote, "buy when there's blood in the streets," turned out to be the right move for the broader markets in 2020, and our research and experience helped us absolutely nail calls time and time again during the year.
Superb Idea Generation Across Market Environments
As long-time members know, we've been generating fantastic ideas in the simulated newsletter portfolios since inception, while most large cap active managers have trailed their respective benchmarks. Heading into 2020, we were coming off one of our best years, too. We estimate that the Best Ideas Newsletter portfolio generated a ~34%-35% return in 2019 that beat the S&P 500 by 2-3 percentage points, a rather large gap for a large-cap focused portfolio.
We've shown that our ideas can outpace an index during good times and during lengthy bull markets, but 2020 showed that our work also does well during trying and uncertain times, too. From February 15 through June 11, or through the course of the worst of the COVID-19 meltdown and its abrupt recovery, we estimate that the Best Ideas Newsletter portfolio exceeded the market return by about 7.8 percentage points. This type of outperformance for a large-cap focus is truly amazing, especially after a fantastic run in 2019.
That's not all we did either. On March 17, we released our best ideas for the COVID-19 pandemic. The original article can be found at the following link, "Top Ten Ideas for Consideration Amid COVID-19." The note is significant for two reasons: 1) it was released practically at the March 2020 bottom, and 2) it identified outperforming ideas, which on an equal-weight basis outperformed the S&P 500 by 20 percentage points, generating a hypothetical price-only return of 64.2% through September 17 (the dividend adjustment is negligible, so it has been left out of the calculation).
Note that this is the only list that we released for our top 10 capital-appreciation ideas to consider amid COVID-19, so there's no cherry-picking of the best-performing ideas across our coverage universe after the fact. We released another article of the top 10 dividend growth ideas for COVID-19, and an equal-weighted portfolio of these ideas also outperformed over the same time on a price-only basis (the dividend adjustment is also negligible). Where we measure our ideas in logical fashion (from the time of highlight), investors also learned how some "backfilled" indexes can be misleading.
We're also proud of the track record of the simulated Dividend Growth Newsletter portfolio during this economic and public health crisis. The newsletter portfolio only experienced one dividend suspension (Cracker Barrel) in an environment where 60+ equity REITs and 30+ mortgage REITs slashed their payouts--and where a number of Dividend Aristocrats failed to keep the consecutive annual payout streaks going, including Aptar (ATR) and Sonoco (SON), as well as Helmerich & Payne (HP), Meredith Corp (MDP), Tanger Factory Outlet (SKT), Urstadt Biddle (UBA), and Ross Stores (ROST).
We think Valuentum's proprietary Dividend Cushion ratio gives members a leg up in assessing dividend health relative to the dividend payout ratio, including DCF ("distributable cash flow") or FFO (funds from operations) coverage ratios. The Dividend Cushion ratio measures the financial capacity of a company to pay and grow its dividend. It sums up the existing net cash (total cash less total debt) a company has on hand (on its balance sheet) plus its expected future free cash flows (cash from operations less all capital expenditures) over the next five years and divides that sum by future expected cash dividends (including expected growth in them, where applicable) over the same time period.
As a forward-looking free-cash-flow dividend coverage metric that considers the balance sheet, the Dividend Cushion ratio is one of a kind. In its unadjusted form, the Dividend Cushion ratio shows that many business models, including MLPs but also REITs, aren't able to build up significant net cash reserves (enough cushion) to sustain themselves as a long-term dividend grower, in most cases.
That's why we're ultra-selective with respect to REIT idea generation and generally favor the storage space in the High Yield Dividend Newsletter portfolio, an industry where traditional free cash flow generation is plentiful. As REITs continued to slash their payouts during the COVID-19 crisis, however, researchers kept singing their praises across the board, perhaps oblivious to the risks that the Dividend Cushion ratio makes all-too apparent with respect to REIT business models, in general.
Here's what we include in every REIT Dividend Report that we publish:
REITs pay out 90% of annual taxable income and therefore are unable to meaningfully reinvest internally-generated funds, resulting in external capital-market dependence. The weak internal cash-flow retention of most REITs translates into poor raw, unadjusted Dividend Cushion ratios, which could become severe during the depths of the real estate cycle. Even though a REIT's operating cash flow may be robust, the lack of cash accumulation on the balance sheet and the massive debt needed to purchase/develop new properties can become restrictive. The adjusted Dividend Cushion ratio accounts for expectations of continued access to the capital markets, which while "normal," cannot be guaranteed in times of tight credit.
An elevated Dividend Cushion ratio won't ensure the company will keep paying dividends, of course, as management's willingness to do so is another key consideration, but the ratio acts as a logical, cash-flow based ranking of dividend health, much like a corporate credit rating, for example, ranks a company's ability to pay back debt (default risk). We view the Dividend Cushion ratio as an indispensable and unmatched feature of our publishing service and use the ratio as a key consideration with respect to including companies in the Dividend Growth Newsletter portfolio. Many of the companies in the Dividend Growth Newsletter portfolio have a strong combination of a solid dividend yield and solid Dividend Cushion ratio.
Though the strategy of dividend growth investing, itself, as measured by the SPDR S&P 500 Dividend ETF (SDY), lagged the S&P 500 in 2020 as many payouts of high yield Dividend Aristocrats came under fire, the Dividend Growth Newsletter portfolio benefited uniquely from the timely put option hedges of late February and early March. Late last month, we added five new ideas to the Dividend Growth Newsletter portfolio that we're very excited about.
Through most of the market rebound in 2020, we were also pounding the table on the outperforming areas of large cap growth, big cap tech, and the NASDAQ, and we hope many readers took advantage of our conviction while at the same time we hope dividend growth investors didn't lose interest in what we had to say. We offered this Christmas gift to make up for it, and we continue to like dividend growth investing for the long haul, "3 Substantial Benefits of Dividend Growth Investing."
The Exclusive publication has been nothing short of amazing, too. From inception July 2016 through October 2020 (52 months), the success rates* have been phenomenal. For capital appreciation ideas, the success rates have been 86.5% -- meaning that 86.5% of capital appreciation ideas that we've highlighted have advanced from their highlight price to their close or current price (including dividends). The hypothetical gains have also been quite substantial in many cases.
For short idea considerations, the success rates have been 92.3% -- meaning that 92.3% of short idea considerations that we've highlighted have fallen from their highlight price to their close or current price (including dividends). Per members' request, we'll also be implementing a 6-month embargo on Exclusive ideas--meaning that while we won't release the original thesis at any time, we'll look to add 16-page stock reports on prior closed Exclusive ideas to bolster the value of the entire Valuentum publishing suite.
Looking Ahead to 2021
As we look ahead to 2021, we continue to aggressively invest in Valuentum's content generation across all distribution formats. We're adding new and exciting stocks to our report coverage such as many in the Disruptive Innovation industry, and we're working to optimize some of our "older" coverage.
We plan to provide an even more valuable experience by reducing the number of reports on our website, with the goal of focusing more on our members' needs, including special research requests (e.g. new reports from prior Exclusive ideas that go off embargo) and dividend-paying equities, among other areas.
In 2011, with all options on the table, I chose independent research as the best avenue to help investors. Valuentum is and will always be a financial publisher (not an advisor), meaning that Valuentum can't give you personal recommendations, or personal buy/sell advice, or suitability guidance on this website. These are your decisions.
Valuentum is also not a money manager, meaning that we publish hypothetical performance for our simulated newsletter portfolios and idea generation, including those within our options commentary. For members that may be interested in money management, however, I will have more information to share about my new registered investment advisory Pigeon Oak Capital Management, LLC, in the coming months. Please stay tuned.
I remain focused on serving your needs at Valuentum and helping my family through the loss of my brother, who sadly passed away unexpectedly this year. For those that may not know Len, he was instrumental in helping build the infrastructure behind the Valuentum 16-page stock reports and will be forever missed. Thank you all for your kind words regarding his passing. I can't begin to tell you how much I have appreciated them.
On a personal level, 2020 has been a devastating experience for me with the loss of my brother. On a professional level, Valuentum truly delivered for members in what was an unprecedented year. The team's experience and process shined through when the tide went out. 2020 has touched us all in our own different ways, and this year is one that I won't ever forget. Thank you for your interest and godspeed my friends!
Here's to a fantastic 2021!
---
To add the Exclusive publication to your membership, please click here (and then select 'Pay with Debit or Credit Card,' if you do not have a PayPal account).
* Success rate: The percentage of ideas highlighted in the Exclusive that have moved in the direction of our thesis (i.e. up for capital appreciation ideas and down for short idea considerations) through the current price or closed price, with consideration of cash and stock dividends. Success rates do not consider trading costs or tax implications. Trading is simulated. Past results are not a guarantee of future performance.
-----
Tickerized for holdings in SPY.
Valuentum members have access to our 16-page stock reports, Valuentum Buying Index ratings, Dividend Cushion ratios, fair value estimates and ranges, dividend reports and more. Not a member? Subscribe today. The first 14 days are free.
Brian Nelson owns shares in SPY, SCHG, DIA, VOT, and QQQ. Some of the other securities written about in this article may be included in Valuentum's simulated newsletter portfolios. Contact Valuentum for more information about its editorial policies.