Fully-Populated Valuation Models for Financial Advisors and Institutions
We offer institutional and financial-advisor members fully-populated discounted cash-flow models that contain three years of historical financial data and five years of future forecasts. Institutional and financial-advisor members can access models on companies spanning our entire stock coverage universe to evaluate future estimates, or alter key inputs to generate a customized fair value estimate. Individual members can purchase our DCF valuation model template to learn the in's and out's of the valuation process.
Our enterprise free cash flow valuation model is academically sound and professionally-tested and includes a three stage process, with fading returns on new invested capital to a company's cost of capital over time. Come take one for a test drive and discover Valuentum's proprietary user interface, where we minimize the number of inputs required to achieve informed results. Our valuation track record speaks for itself.
We value access to fully-functioning DCF models at $5,000 to $10,000 per year, but we're offering this feature for a fraction of that cost. And we really do mean a fraction! Institutional and financial advisor members can get immediate access to the models for just $49.99 per month. Sign Up for a Financial Advisor Membership Today or Contact Sales for Institutional Pricing. Thank you for your interest.
<< View Our Services for Financial Advisors
<< View Our Services for Institutional Investors
--------------------------------------------------
Valuentum has developed a user-friendly, discounted cash-flow model that you can use to value any operating company that you wish. Click here to buy this individual-investor-friendly model now! It could be the best investment you make.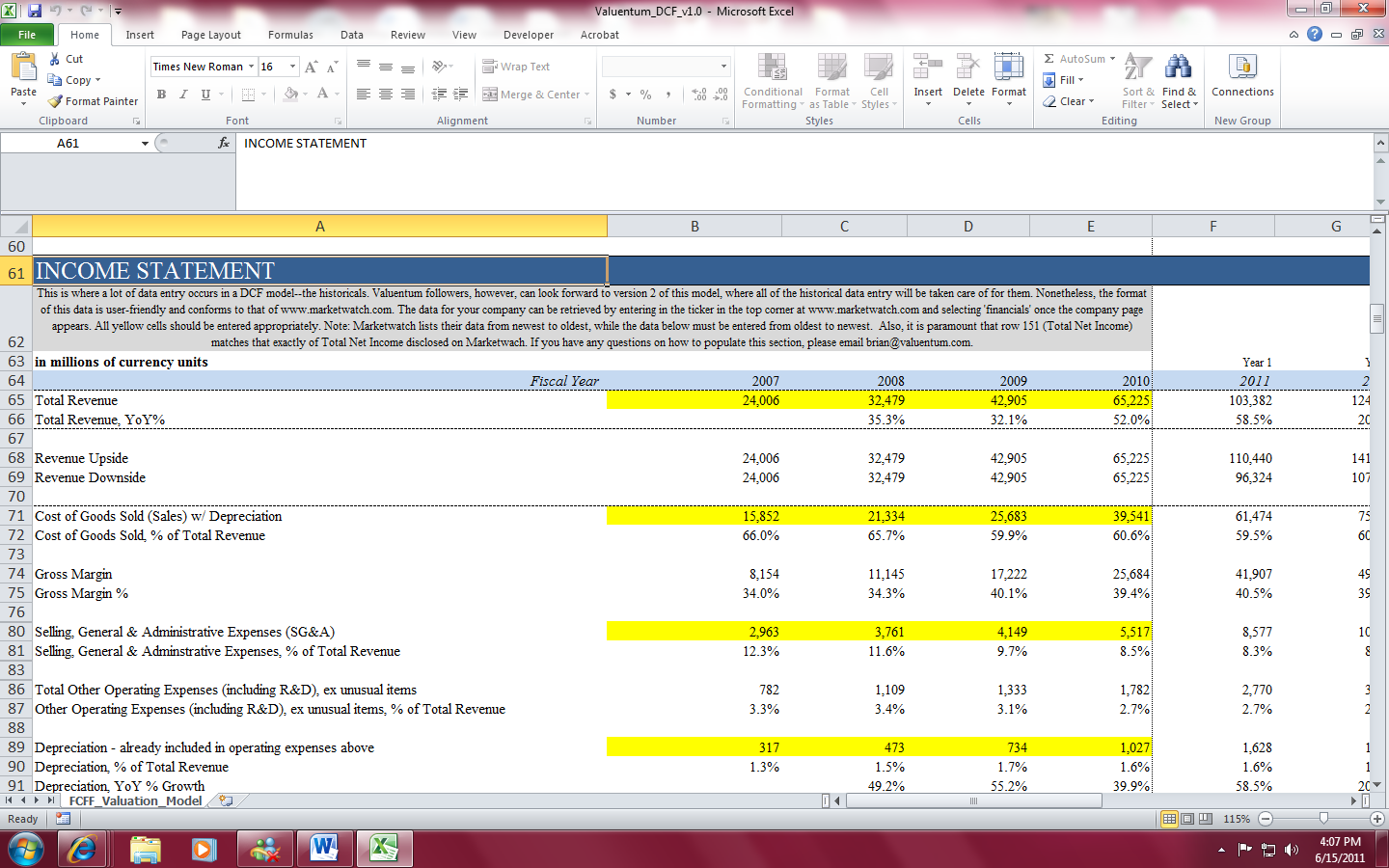 --------------------------------------------------