This article previously appeared on our website July 13, 2013.
"For value investors, the sweet spot in investing is being able to buy an undervalued stock right before its value is recognized by the market and just before its stock price begins to take off. But how can a value investor tell when a stock is in the sweet spot? The answer, according to Brian Nelson, president of investment research company Valuentum Securities, is to identify stocks with good value that are just starting to exhibit good technical/momentum characteristics."
Click picture to continue reading...pdf. If you cannot download the document, please copy and paste the following url into your browser: http://www.valuentum.com/downloads/20130710/download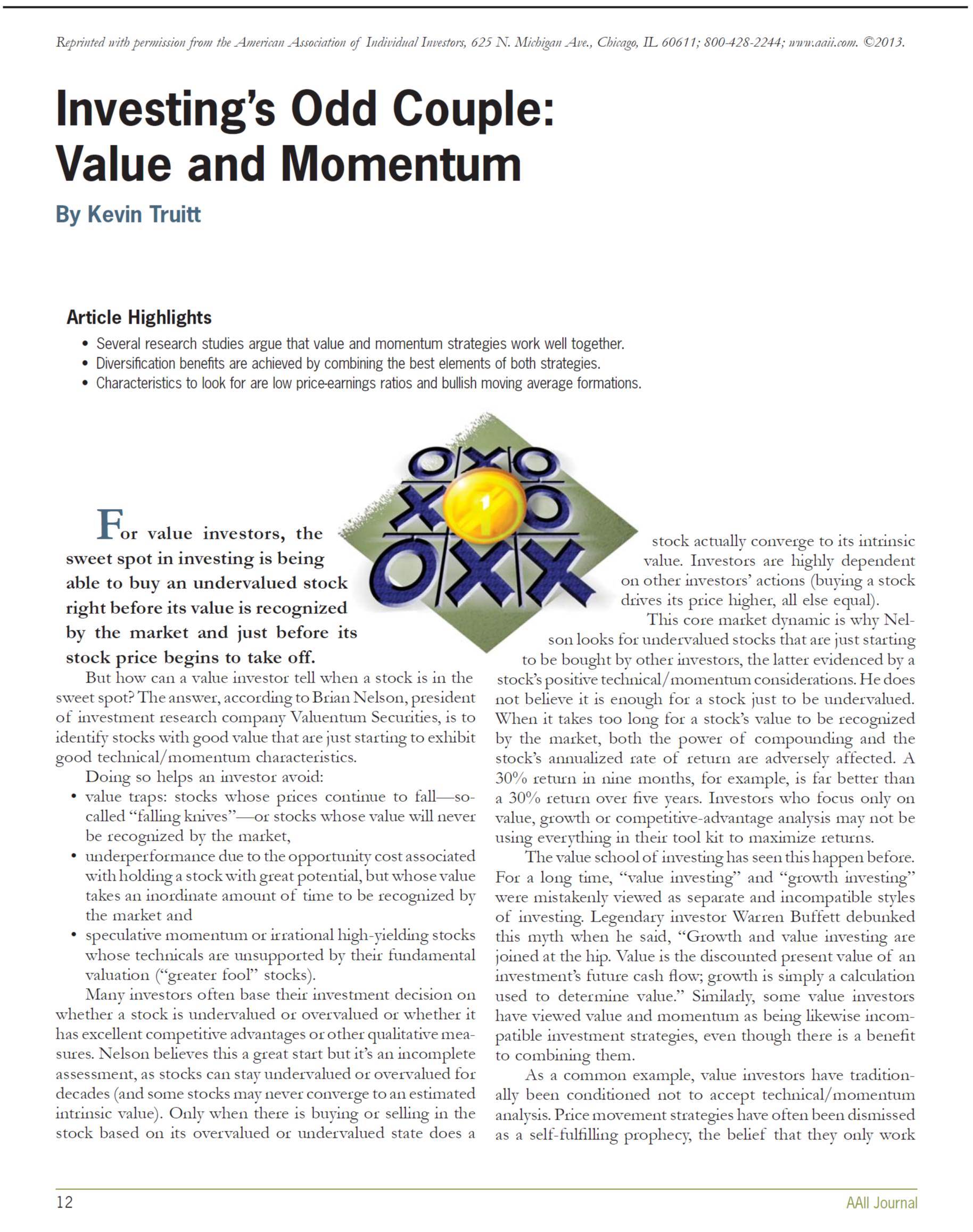 Kevin Truitt was a Valuentum contributor at the time of this original writing.
Past results are not a guarantee of future performance. The Best Ideas Newsletter portfolio and Dividend Growth Newsletter portfolio are not real money portfolios. Results are hypothetical and do not represent actual trading. Valuentum is an investment research publishing company.