Please select the image below to download, "Value and Momentum Within Stocks, Too:"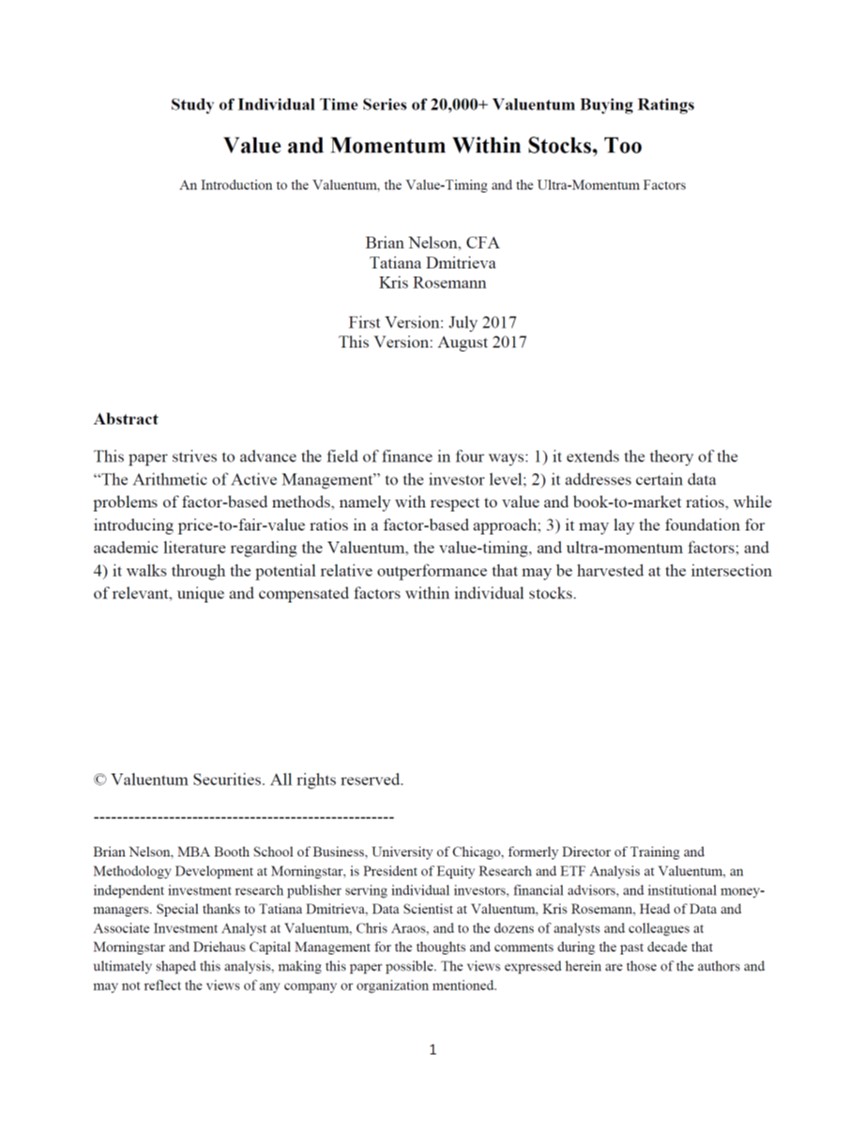 Abstract: This paper strives to advance the field of finance in four ways: 1) it extends the theory of the "The Arithmetic of Active Management" to the investor level; 2) it addresses certain data problems of factor-based methods, namely with respect to value and book-to-market ratios, while introducing price-to-fair-value ratios in a factor-based approach; 3) it may lay the foundation for academic literature regarding the Valuentum, the value-timing, and ultra-momentum factors; and 4) it walks through the potential relative outperformance that may be harvested at the intersection of relevant, unique and compensated factors within individual stocks.
To download the full report, please click here (pdf).
----------
Actual results may differ from simulated information being presented. The High Yield Dividend Newsletter portfolio, ESG Newsletter portfolio, Best Ideas Newsletter portfolio and Dividend Growth Newsletter portfolio are not real money portfolios. Results, including those in the Exclusive publication, are hypothetical and do not represent actual trading. Valuentum is an investment research publishing company.