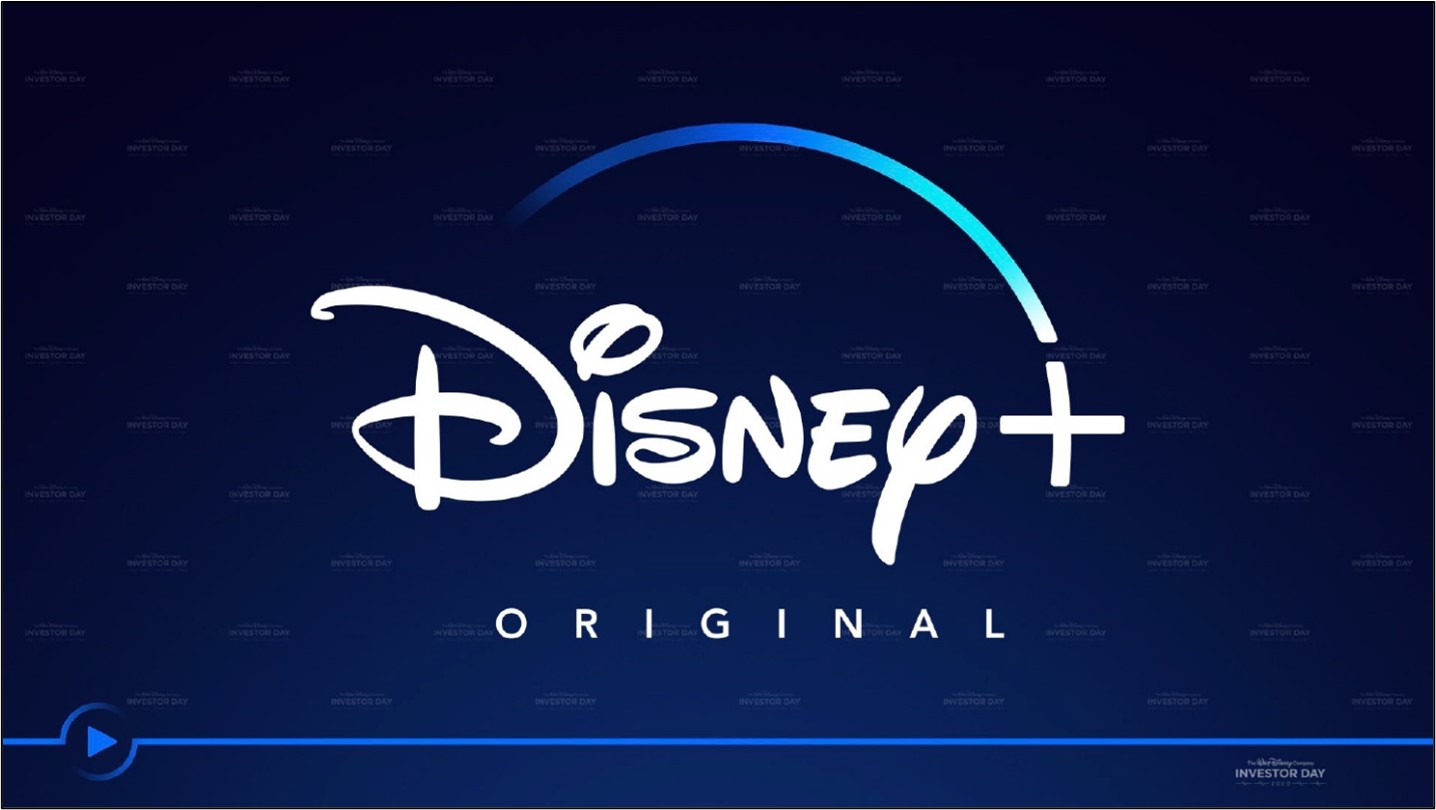 Image Source: The Walt Disney Company – December 2020 Investor Day Presentation
By Callum Turcan
On May 13, The Walt Disney Company (DIS) reported second quarter fiscal 2021 earnings (period ended April 3, 2021) that beat consensus bottom-line estimates but missed consensus top-line estimates. Investors were dismayed that the company's paid video streaming subscriber base did not grow by as much as expected. However, we are not worried as Disney's outlook is bright and getting brighter.
Though the coronavirus ('COVID-19') pandemic has weighed negatively on its business, ongoing vaccine distribution efforts are slowly enabling Disney to open its numerous theme park and resort operations back up (historically, these assets were Disney's cash-flow cows). For instance, Disneyland and Disneyland California Adventure Park both reopened in late April, though that occurred after the end of the fiscal second quarter and will be reflected in Disney's future earnings reports.
There is considerable pent up demand for the kind of entertainment Disney's theme parks and resorts provide. Management noted that when Disneyland opened back up, the "response has been overwhelmingly positive" during the entertainment giant's latest earnings call. We expect that this is only just the beginning as vaccination rates in the US and elsewhere continue to climb.
Management also reiterated Disney's commitment to aggressively grow its video streaming business in the coming years during the company's latest earnings call. At its December 2020 Investor Day event, Disney released guidance that called for its paid subscriber base across various video streaming services to grow to 300-350 million by the end of fiscal 2024 (we covered this in detail here). We continue to view Disney's capital appreciation upside quite favorably and include DIS as an idea in the Best Ideas Newsletter portfolio.
Quarterly Update
During the quarter ending April 3, Disney's GAAP revenues fell 13% year-over-year from last fiscal quarter, though the COVID-19 pandemic has created a lot of noise in the comparisons. In the same quarter the prior fiscal year, Disney's operations had only just begun to feel the impact of the public health crisis.
The company's GAAP net income more than doubled year-over-year last fiscal quarter due to a sharp drop in both its operating expenses and its corporate income tax expense. Disney generated $0.6 billion in free cash flow last fiscal quarter, a massive improvement versus its first fiscal quarter performance when the firm posted negative free cash flow to the tune of $0.7 billion.
Disney's performance is supported by sustained growth in the company's paid video streaming subscriber base as one can see in the upcoming graphic down below.

Image Shown: Disney's video streaming ambitions are playing out favorably. Image Source: Disney – Second Quarter of Fiscal 2021 IR Earnings Presentation
On a sequential basis, the subscriber base of Disney+ grew by 9%, the subscriber base of EPSN+ grew by 14%, and the subscriber base of Hulu grew by 6% in the fiscal second quarter. Though slower than investors wanted, as we noted previously, that is still impressive performance given that households are beginning to venture outside once again in the wake of ongoing vaccine distribution efforts and the easing of lockdown restrictions. Disney's video streaming offerings remain in high demand.
Advertising revenue at Disney+ Hotstar, which is focused on India (INDA), faced numerous headwinds last fiscal quarter (from the COVID-19 pandemic to the timing of sports events) which weighed on the average monthly revenue per paid subscriber of Disney+, though management noted that when backing Disney+ Hotstar out, this metric was essentially flat year-over-year at Disney+. Furthermore, management noted that various price increases around the world should help improve the average monthly revenue per paid subscriber at the Disney+ service going forward. While Disney faces serious short-term headwinds, its outlook is steadily improving, and we appreciate the company's pricing power.
Management Commentary
Here is what management had to say regarding the company's video streaming ambitions during Disney's latest earnings call (emphasis added):
"Like our films, our Disney+ original series have become must watch events. Starting with the success of The Mandalorian followed by Marvel's WandaVision and The Falcon and the Winter Soldier. These not only became immediate hits, but part of the cultural zeitgeist. And the anticipation for Marvel's newest series Loki, which debuts on June 9 has been through the roof. The second season of High School Musical: The Musical: The Series, the all new The Mysterious Benedict Society based on the popular young adult book series, and the animated series Monsters at Work are also coming to Disney+ in the next couple of months, just to name a few.
We are uniquely positioned with the most compelling brands and franchises in entertainment. And we continue to deliver the high-quality, one of a kind content that consumers want. That's clearly reflected in the success of Disney+, which amassed nearly 104 million paid subscribers as of the end of the second fiscal quarter. We are on track to achieve our guidance of 230 million to 260 million subscribers by the end of fiscal 2024.
Looking at our entire portfolio streaming services, we expect that as full production levels resumed and we get to a more normalized cycle, the increased output will help fuel additional sub growth across Disney+, ESPN+, Hulu and Hotstar." --- Bob Chapek, CEO of Disney
Additionally;
"At our direct-to-consumer business, we now plan to launch Star Plus, our standalone general entertainment and sports streaming service for Latin America on August 31. Moving the launch to late summer allows us to leverage a strong sports calendar, which includes the return of European soccer leagues, including La Liga, and the Premier League. Championship games for the Copa Libertadores, the prominent regional international soccer competition, along with Grand Slam tennis." --- Christine McCarthy, CFO of Disney
Disney is aggressively ramping up its original content spend and spending relating to the support and expansion of its video streaming operations (including launching new services). That will pressure its near-term profitability levels, though once scale is achieved, these assets will likely become cash-flow machines. Subscription revenues provide for high-quality cash flow profiles given the greater visibility provided by such sales. Disney will also have the benefit of its theme parks and resorts eventually opening back up to full capacity, which will provide a powerful uplift to its financial performance going forward.
Concluding Thoughts
We are huge fans of Disney. The company's business continues to recover from the COVID-19 pandemic and over time, Disney should reclaim its ability to generate enormous free cash flows. Disney's outlook is bright and getting brighter, and we continue to like the firm as an idea in the Best Ideas Newsletter portfolio.
----
Telecom Services Industry - CMCSA, LUMN, DISH, T, TMUS, VZ, SBAC, AMT, CCI, VIAC
Related: NFLX, DIS, DISCA, ROKU, FOX, FOXA, FUBO, INDA, IFN
Valuentum members have access to our 16-page stock reports, Valuentum Buying Index ratings, Dividend Cushion ratios, fair value estimates and ranges, dividend reports and more. Not a member? Subscribe today. The first 14 days are free.
Callum Turcan does not own shares in any of the securities mentioned above. The Walt Disney Company (DIS) is included in Valuentum's simulated Best Ideas Newsletter portfolio. AT&T Inc (T) and Crown Castle International Corp (CCI) are both included in Valuentum's simulated High Yield Dividend Newsletter portfolio. Some of the other companies written about in this article may be included in Valuentum's simulated newsletter portfolios. Contact Valuentum for more information about its editorial policies.