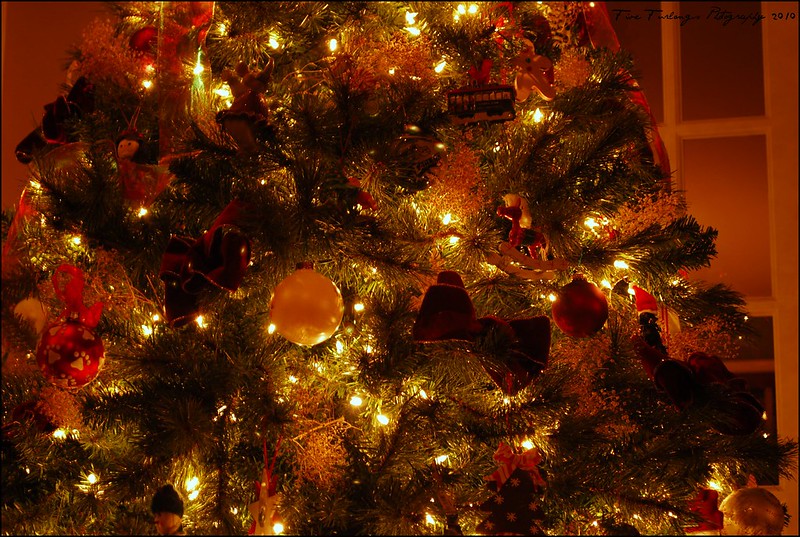 Image Source: Five Furlongs
It may not be as catchy as Mariah Carey's Christmas hit, "All I Want For Christmas Is You," but if you ask a dividend growth investor what they might want for Christmas as it relates to an investment, they might start singing about a long list of Dividend Aristocrats--a list of companies that have increased their dividends in each of the past 20-25+ years. Therefore, we wanted to do something special this Christmas for members.
We've aggregated a list of every non-financial Dividend Aristocrat in our 16-page stock report coverage universe and made a list conveniently available below, including some key data and links directly to their 16-page stock reports (pdf). To access the 16-page stock report of any company on this list, just click on its name, and you'll be prompted to download that particular company's 16-page stock report pdf file. Remember, we provide separate Dividend Reports for stocks, too.
For example, the 16-page stock report pdf file that is linked to a company's name below is only a portion of our research, commentary, ratings and data on that particular company. Let's take Emerson Electric as an example. Not only does it have a 16-page Stock Report and additional Valuentum commentary via articles and notes, but it also has a Dividend Report. Both pdf reports can be downloaded on its stock web page here (the pdf icons are to the right of the stock chart).
We hope you enjoy the vast amount of research connected to the download links on this list. Each company's fair value estimate, Dividend Cushion ratio, Economic Castle rating and much more is backed by a three-stage discounted cash flow process, with fully populated financial statements, available by request from Gold and Platinum members. Please download away. What's your favorite Dividend Aristocrat? Comment below.
Cheers!
Table notes: Stocks with Valuentum 16-page stock reports that are included in either the ProShares S&P 500 Dividend Aristocrats ETF or the S&P 500 High Yield Dividend Aristocrats Index. Estimated dividend yield is based on the company's estimated annualized forward rate of dividends divided by its current share price. The Dividend Cushion ratio is a proprietary Valuentum measure that drives our assessment of the company's Dividend Safety rating. The forward-looking measure assesses dividend coverage via the cash characteristics of the business. The Dividend Cushion is a ratio that sums the existing net cash (total cash less total long-term debt) a company has on hand (on its balance sheet) plus its expected future free cash flows (cash from operations less all capital expenditures) over the next five years and divides that sum by future expected cash dividends (including expected growth in them, where applicable) over the same time period. The Economic Castle rating assumes that 'economic profit' (as measured by ROIC less WACC) is the primary factor in assessing the value that a company generates for shareholders. Whereas an economic moat assessment evaluates a firm on the basis of the sustainability and durability of its economic value creation stream, Valuentum's Economic Castle rating evaluates a company on the basis of the magnitude of the economic profit that it will deliver to shareholders (as measured by its ROIC-less-WACC spread). Stocks with the best Valuentum Economic Castle ratings are poised to generate the most economic value for shareholders regardless of their competitive positions.
-----
In our 16-page equity research reports, we offer a fair value estimate for each company based on a rigorous and transparent discounted cash flow process, assess the attractiveness of a stock based on a firm-specific margin of safety, and provide a relative valuation comparison in the context of the company's industry and peers. Each report includes detailed pro forma financial statements, explicit fundamental forecasts, and scenario analysis. A cross section of the ValueCreation and ValueRisk ratings provides a financial assessment of a company's business quality (competitive position), while the ValueTrend and Economic Castle ratings offer insight into the trajectory of a firm's economic profit creation (ROIC versus WACC). Included in each 16-page report is a company's rating on the Valuentum Buying Index (VBI), a methodology that combines rigorous financial and valuation analysis with an evaluation of a firm's technicals and momentum indicators to derive a score between 1 and 10 for each company (10=best). We believe the VBI methodology helps identify the most attractive stocks at the best time to consider buying, helping to avoid value traps and lagging performance due to the opportunity cost of holding a stock with great potential but at an inopportune time. The Best Ideas Newsletter portfolio puts the VBI into practice. Read more about the Valuentum Buying Index rating system, "Value and Momentum Within Stocks, Too." Members can access our 16-page company research reports, generally updated on a quarterly basis by using our 'Symbol' search box in our website header.