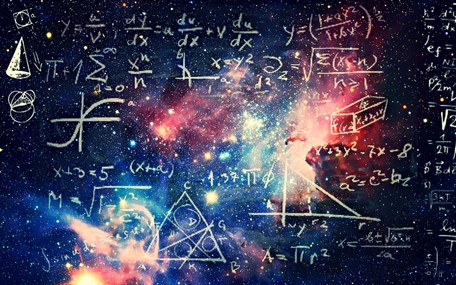 Image Source: Aguayo Samuel
By Brian Nelson, CFA
Hi everyone:
Hope you're doing great.
The S&P 500 (SPY) continues to roar higher. No longer is the market as easy of a call when we pounded the table near the bottom in April 2020, but we remain bullish on the backdrop. The economy remains very healthy, borrowing rates remain near all-time lows, and widespread interest in equities remains elevated given the paltry yields on alternatives such as investment-grade bonds. We continue to let our winners run, though we remain vigilant in protecting the downside.
Quietly, the two top holdings in the Best Ideas Newsletter portfolio, Alphabet (GOOG) and Facebook (FB), have raced to outsized performance during 2021, advancing 43%+ and ~21% on a price-only basis, respectively – better than the ~11% increase by the S&P 500 so far this year. We haven't said much about the great top allocations but pointing out what we get right and what we get wrong remains an integral part of our service.
Microsoft (MSFT), PayPal (PYPL), and Cisco (CSCO) have advanced ~17%, ~21%, and ~16% this year -- all outpacing the S&P 500, while Korn Ferry (KFY) and Domino's (DPZ) are up a whopping 45% and 20%, respectively, on a year-to-date basis. The Financial Select Sector SPDR (XLF) has advanced ~20%, while the Energy Select Sector SPDR (XLE) has leapt ~38% during 2021. See the article here on Korn Ferry.
With Alphabet and Facebook outperforming at the top, it's very hard to be disappointed, especially as most continue to employ the 60/40 stock/portfolio (VBINX), which is up a measly 3% so far this year (data retrieved from Seeking Alpha)*. Visa (V) has advanced more than 5% year-to-date, the Healthcare Select SPDR (XLV) has jumped ~9%, while Apple is coming off a great 12-month period, having risen nearly 48%, despite being down modestly so far in 2021.
The only real laggards this year, in our view, are Dollar General (DG) and Johnson & Johnson (JNJ), which have increased modestly so far in 2021, and Vertex Pharma (VRTX), which is our speculative biotech play--included more for diversification reasons in the simulated Best Ideas Newsletter portfolio as a very small allocation. The Best Ideas Newsletter portfolio has a ~10%-20% cash weighting and is ready to pounce on new ideas.
We won't go into it now, but the success rates in the Valuentum Exclusive publication continue to be even more impressive than the Best Ideas Newsletter portfolio, in my view. The Best Ideas Newsletter portfolio continues to showcase the benefits of diversified stock selection in a portfolio setting over asset-allocation rebalancing (the 60/40 stock/bond portfolio is up just ~3% so far this year; data retrieved from Seeking Alpha), while the Exclusive publication continues to show strong evidence of skill in stock selection.
Be sure to inquire about the Exclusive publication and check out the 16-page reports and dividend reports on the site. Most of our competitors make you pay separately for the company analysis and then the newsletters, but ours are bundled together at a low cost (only the higher end publications are a la carte). We also have supplementary dividend reports to help provide more context for dividend growth and income investors--and don't forget about the additional options commentary to consider.
It's hard work making this look easy. Congrats to the team at Valuentum, and thanks for your membership!
Did you not know how well the Best Ideas Newsletter portfolio was doing? What are you looking at? Comment below.
* Clarification: The VBINX data has been retrieved from Seeking Alpha and is presented on a price-only basis. According to data from Morningstar, the VBINX is up ~7% year-to-date on a total return basis.
-----
The Best Ideas Newsletter portfolio >>
The Dividend Growth Newsletter portfolio >>
It's Here!
-----

Image Source: Value Trap
----------
Valuentum members have access to our 16-page stock reports, Valuentum Buying Index ratings, Dividend Cushion ratios, fair value estimates and ranges, dividend reports and more. Not a member? Subscribe today. The first 14 days are free.
Brian Nelson owns shares in SPY, SCHG, QQQ, DIA, VOT, and IWM. Brian Nelson's household owns shares in HON, DIS, HAS. Some of the other securities written about in this article may be included in Valuentum's simulated newsletter portfolios. Contact Valuentum for more information about its editorial policies.