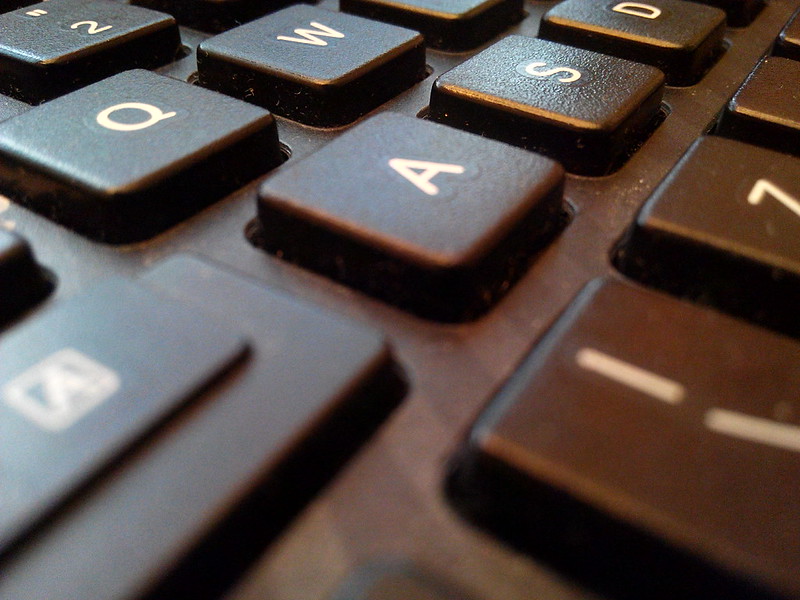 Image Source: Abi Begum
By Brian Nelson, CFA
We're playing the long game in the simulated Best Ideas Newsletter portfolio, and we still like large cap growth and big cap tech as a way to generate significant capital appreciation over the long haul. 2022 hasn't been the best year for these areas, but as with any drawdown in some of the strongest free-cash-flow generating, net-cash-rich, secular-growth powerhouses, we believe that they once again will reach new highs -- it may take a bit longer than previously expected, however.
On October 25, 2022, two of our favorite companies, Microsoft (MSFT) and Alphabet (GOOG) (GOOGL) reported calendar third-quarter results. We had been expecting weakness in the PC market as well as in news and search advertising spending, and the quarterly reports from these two tech giants were generally in line with the trends that we had been anticipating the past several months. We believe the remainder of calendar 2022 and the first half of 2023 will be difficult for both Microsoft and Alphabet, but we continue to love their long-term capital appreciation potential.
The simulated Dividend Growth Newsletter portfolio and simulated High Yield Dividend Newsletter portfolio continue to deliver in big ways, both carving out some excellent relative "performance" this year, and while some of our favorite large cap growth and big cap tech stocks have felt the pinch in the simulated Best Ideas Newsletter portfolio, we're still bullish on their long-term prospects. Incredibly, ARK Innovation (ARKK) stocks have already fallen by a similar amount as that of the dot-com crash from their peak, and this may signal that most of the speculative frenzy behind the big bull run in 2021 is now behind us.
As long-term investors, we're looking past the next few quarters at Microsoft and Alphabet because we know that they are going to be weak. What really matters to the long-term picture at Microsoft and Alphabet is that they remain strong free cash flow generators, retain an impregnable net cash position on the balance sheet, and build upon their strong competitive advantages to capture strength at the other side of this ongoing economic weakness.
During Microsoft's calendar third quarter, the company hauled in $16.9 billion in free cash flow in the period, and it ended the quarter with a net cash position of $58.6 billion, as its total cash and cash equivalents positioned swelled to $107.3 billion. Alphabet generated $16.1 billion in free cash flow, and it ended the quarter with $124.8 billion in net cash on the books, as its total cash and cash equivalents position stood at $116.3 billion at the end of the September. These cash-based sources of intrinsic value remain key attributes behind the resilience of their equity values.
Concluding Thoughts
We continue to be huge fans of large cap growth and big cap tech equities over the long haul, as their equity prices will likely slingshot back on the other side of the current economic malaise. Microsoft and Alphabet continue to generate gobs of free cash flow and their balance sheets are absolutely remarkable, boasting huge levels of net cash. We continue to like Microsoft and Alphabet in the simulated newsletter portfolios. Please note that Meta Platforms was removed from the simulated Best Ideas Newsletter portfolio on October 18.
---------------------------------------------

About Our Name
But how, you will ask, does one decide what [stocks are] "attractive"? Most analysts feel they must choose between two approaches customarily thought to be in opposition: "value" and "growth,"...We view that as fuzzy thinking...Growth is always a component of value [and] the very term "value investing" is redundant.
-- Warren Buffett, Berkshire Hathaway annual report, 1992
At Valuentum, we take Buffett's thoughts one step further. We think the best opportunities arise from an understanding of a variety of investing disciplines in order to identify the most attractive stocks at any given time. Valuentum therefore analyzes each stock across a wide spectrum of philosophies, from deep value through momentum investing. And a combination of the two approaches found on each side of the spectrum (value/momentum) in a name couldn't be more representative of what our analysts do here; hence, we're called Valuentum.