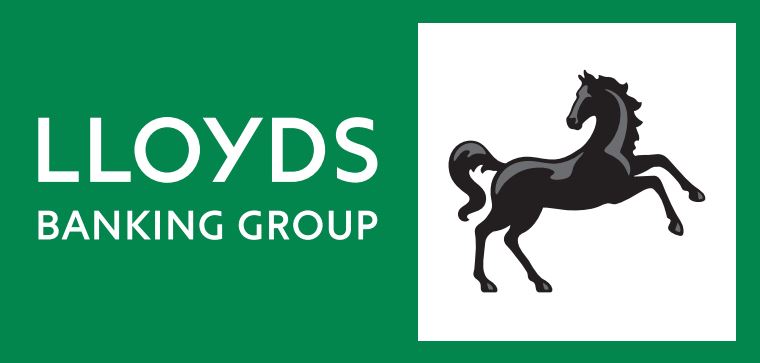 Image Source: Lloyds.
The UK banking market is highly competitive with too many players, and we think this is the cause for the low returns on capital across the cycle. We're paying close attention to the key banking players in Europe, including Lloyds Banking Group, to assess the likelihood of a global financial contagion that may accompany the global pandemic that has become COVID-19.
By Matthew Warren
Lloyd's Banking Group (LYG) posted a very difficult first quarter, results released April 30, with net income (IFRS equivalent of GAAP revenue) down 11% to GBP 4.0 billion and statutory profit before tax down 95% to GBP 74 million. One can see many of the highlights (or more realistically lowlights) in the graphic below.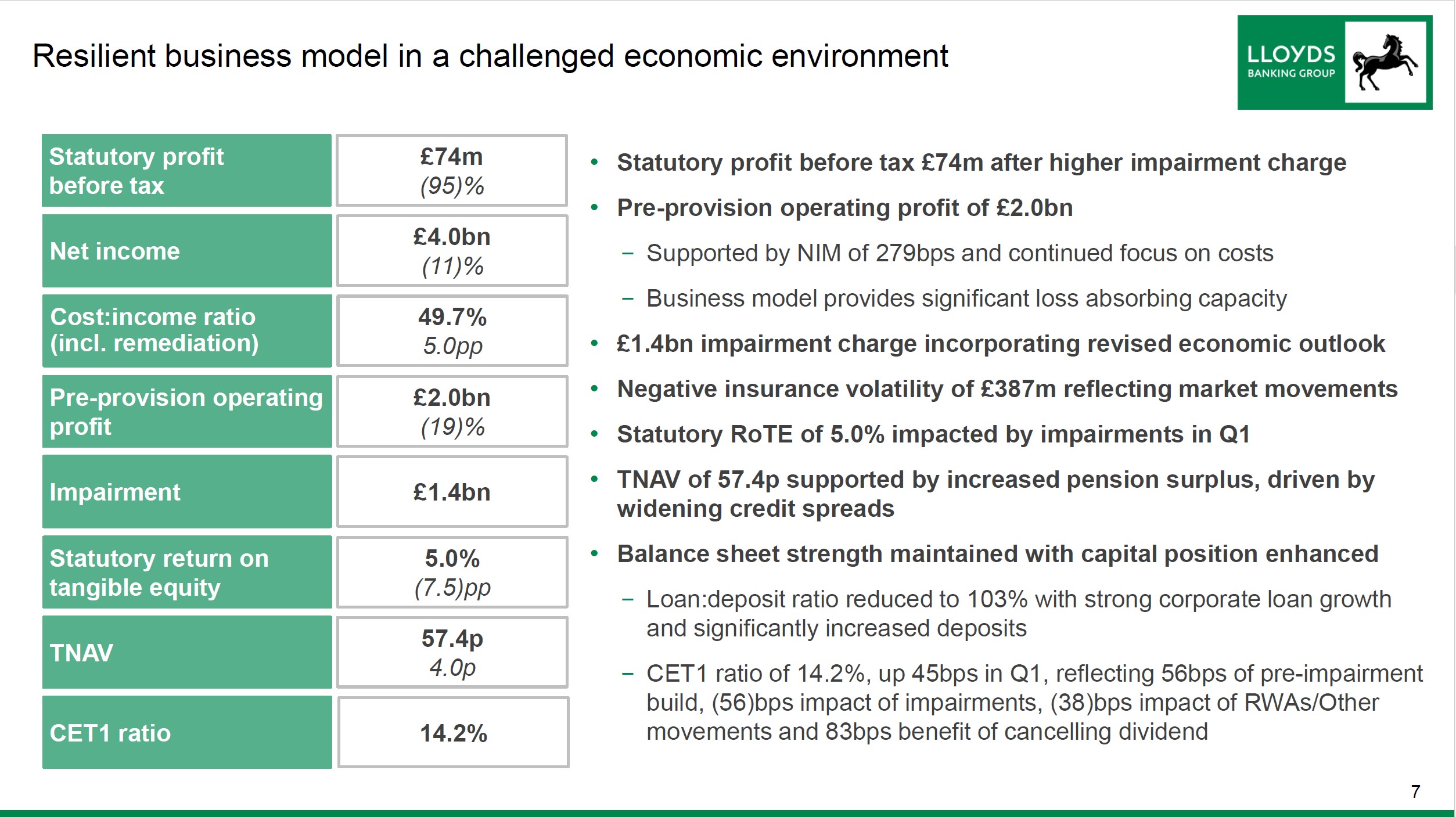 Image Source: Lloyds Banking Group 1Q2020 Earnings Presentation
While revenues were pressured by lower interest rates hitting net interest margins and lower overall activity levels, the biggest impact on earnings in the quarter came from a GBP 1.4 billion impairment charge to build up reserves in light of the global COVID-19 pandemic and its desultory impact on the local economy. Payment holidays were rampant, though the bank management thinks it will be protected by the secured nature of most of its lending and low loan-to-value (LTV) ratios in the Consumer and Commercial portfolios alike.
The UK banking market (EUFN) is highly competitive with too many players, and we think this is the cause for the low returns on capital across the cycle. Following Brexit, we have fewer concerns about the continental banks running into trouble and then seeing that spread via counterparty risk to the likes of the UK banks, though it still bears watching. The risk going forward would be more of an economic contagion due to the trading relationships between Great Britain and the continent. Our focus will be focused more on the competitive dynamics between the local banks and foreign banks with presence there. Lloyds' remains very well capitalized with a common equity Tier 1 ratio of 14.2%.
----------
Related articles:
Deutsche Bank Suffering From Lack of Earnings Power, April 30, 2020
Santander Remains Well-Capitalized, April 29, 2020
Canadian banks: TD, RY, BNS, BMO, CM
Related: RBS, BCS, SCGLF, CRARF, UNCFF, BNPQF, DB, ING, UBS, CS, BBVA, SC, ALIZF, BPESF, BSAC, HSBC
Related ETFs: EUFL, EWU, FXB, GBB, DBUK, FKU, DGBP, QGBR, HEWU, UGBP, FLGB, ZGBR
---
Valuentum members have access to our 16-page stock reports, Valuentum Buying Index ratings, Dividend Cushion ratios, fair value estimates and ranges, dividend reports and more. Not a member? Subscribe today. The first 14 days are free.
Matthew Warren does not own any of the securities mentioned. Some of the other securities written about in this article may be included in Valuentum's simulated newsletter portfolios. Contact Valuentum for more information about its editorial policies.