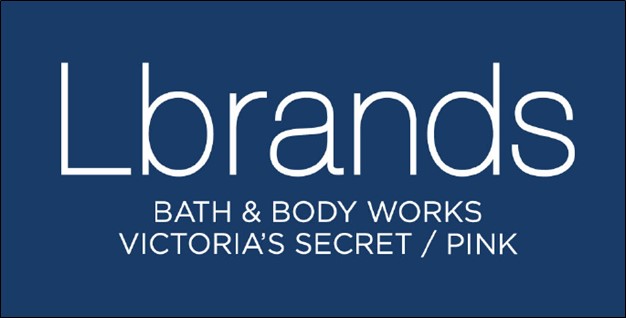 Image Source: L Brands Inc – Third Quarter of Fiscal 2020 IR Earnings Presentation
By Callum Turcan
L Brands Inc (LB) is home to the Victoria's Secret, PINK and Bath & Body Works retail brands (PINK is included within its Victoria's Secret umbrella). The company has ~2,700 company-operated stores in Canada, the Greater China region, and the US along with more than 700 franchised locations worldwide. Sometime in 2021, L Brands intends to separate Bath & Body Works from its other operations, a plan management reiterated during a virtual December 2020 investor presentation. Bath & Body Works has been growing at a brisk pace of late, while Victoria's Secret has been a drag on company-wide performance at L Brands.
Though we're keeping a close eye on L Brands Inc in light of a separation catalyst that we discuss in this article, our favorite retailers at the moment remain Dick's Sporting Goods Inc (DKS), which members can read more about here, and Home Depot Inc (HD), which members can read more about here, given their impressive omni-channel sales operations and strong and resilient dividend growth outlooks. We like the equities of both Dick's Sporting Goods and Home Depot as long-term dividend growth ideas. Their respective Dividend Cushion ratios are very healthy. L Brands does not pay out a dividend at this time.
A Tale of Two Segments at L Brands
As noted previously, the fundamentals of Bath & Body Works and Victoria's Secret are moving in opposite directions. Health, hygiene, and home products have been in high demand during the coronavirus ('COVID-19') pandemic, aiding Bath & Body Works, while changing social norms have put Victoria's Secret in a tough spot.
During the nine-week period ended January 2, 2021, L Brands noted its Bath & Body Works retail operations reported 17% year-over-year comparable sales growth. That was made possible by its in-store operations posting a 5% year-over-year comparable sales increase on top of 64% year-over-year growth at Bath & Body Works' direct channel sales. Having omni-channel sales capabilities (such as home delivery, buy-online pickup in-store, and buy-online curbside pickup operations) turned out to be crucial for retailers this past year as meeting demand via physical store footprints was not always an option. Retailers that did not have serious omni-channel selling capabilities were at an extreme disadvantage.
Please note that data from Mastercard Inc (MA) has indicated that demand during the past US holiday shopping season (which started earlier than normal due to the COVID-19 pandemic, to help alleviate potential bottlenecks and store crowding) was frontloaded and that e-commerce sales were key to achieving sales expansion, as we covered in detail here. L Brands' strong performance during the extended holiday shopping season is a positive sign.
On the other hand, the company's Victoria's Secret retail operations reported a 9% comparable sales decrease on a year-over-year basis during the nine-week period ended January 2. Comparable sales at the in-store operations of Victoria's Secret declined by 23% year-over-year, though its direct channel sales were up 24% year-over-year during this period. Victoria's Secret has faced headwinds during the past several years due to changing consumer and societal preferences which the company has not adapted well to. Ultimately, this prompted L Brands' founder Les Wexner to step down from his CEO and Chairman position in 2020, though he remains on the board as Chairman Emeritus.
Significance of Pending Separation
Last year, L Brands intended to divest a majority stake in its Victoria's Secret retail operations to private equity firm Sycamore Partners, though that deal fell through. This prompted the strategic change that now rests largely on separating Bath & Body Works from the rest of L Brands. As a separate entity, a new company could place a greater emphasis on growing Bath & Body Works by investing in its physical stores and upgrading its e-commerce operations, without having to also consider the level of investment required to potentially turn around Victoria's Secret.
Shares of LB have more than doubled during the past year as of this writing, though its stock price has still fallen by roughly half during the past five years. L Brands posted a sharp turnaround in its sales performance for the fiscal quarter ended October 31, 2020, and the market has started to warm back up to the name as it appears that its turnaround might have legs.
Over the long-term, management thinks Bath & Body Works will be able to maintain an operating margin in the low-20 percent range, according to management commentary given during the aforementioned virtual investor presentation held in December 2020. For reference, L Brands had an adjusted (non-GAAP) operating margin (removing impairment of goodwill and loss on divestiture charges) of ~7.6% in fiscal 2019, ~10.0% in fiscal 2018, and ~13.7% in fiscal 2017. Please note L Brands' fiscal year has historically ended in early February.
The consolidated company's operating margin has been moving in the wrong direction for some time and its revenues have largely been stagnant during the past few fiscal years. It appears that management views the Bath & Body Works retail brand as well-positioned to expand its operating margin as a standalone entity, a process that could be favorably impacted by better working capital strategies and greater economies of scale, especially in the e-commerce arena.
Please note that by separating Bath & Body Works from L Brands' other operations, that does not mean that the intrinsic value of the entire company increases instantaneously. Investors tend to initially aggressively bid up the stock price of higher growth firms that were recently spun off or recently went public, though that does not mean that the intrinsic value of the total enterprise has changed.
The remaining entity no longer has that separation catalyst and growth engine at its disposal, which can initially make the firm less appealing to investors. Volatile trading activity that can arise post-separation is how the price discovery process works, as investors adjust their models and forecasts accordingly while also analyzing how the market views each sperate entity.
Farther out, the pending separation will allow Bath & Body Works to be run by a dedicated management team that can focus solely on the retail brand without having to contemplate how to grow multiple different retail brands operating in different realms all at once, which could lead to greater value creation over time. Effectively, this means that a dedicated management team could over time potentially grow Bath & Body Works, specifically its forecasted future discounted free cash flows, at a faster pace than if the retail brand were lumped together inside a larger entity.
For Victoria's Secret, losing Bath & Body Works means the company will be forced to stand on its own two legs and will likely be forced to make some big sweeping changes to reverse the retail brand's fortunes. Given recent management changes, there is room for L Brands to make those changes.
Concluding Thoughts
We are keeping an eye on L Brands as its stock price continues to recover. The company has a lot on its plate, as navigating the ongoing COVID-19 pandemic while pursuing a major corporate overhaul is no easy task, though the distribution of COVID-19 vaccines should help improve its outlook as the global economy recovers from the public health crisis. Recent fiscal stimulus measures in the US and elsewhere further support L Brands' outlook. Though we have other favorites in the retail space, the company should be on your radar, in our view.
Downloads
Dick's Sporting Goods 16-Page Stock Report (pdf) >>
Dick's Sporting Goods Dividend Report (pdf) >>
Home Depot 16-Page Stock Report (pdf) >>
Home Depot Dividend Report (pdf) >>
Tickerized for LB, ULTA, M, KSS, JWN, GPS, DDS, DBI, AEO, BOOT, GII, DLTH, TJX, CPRI, URBN, PLCE, BKE, EXPR, ZUMZ, ANF, TLYS, KTB, PVH, RL, BBBY, WSM, ASNA, TLRD, GCO, GOOS, MIK, HOME, TCS, CHS, SCVL, CAL, VRA, CROX, SHOO, FL, CTRN, FIVE, ROST, LEVI, VNCE, CRI, VFC, WWW, FOSL, DECK, SBH, SKX, ZAGG, PRTY, CATO, OXM, RTW, SSI, PIR, FRAN, TPR, BURL, SIG, LVMHF, CFRHF, PPRUF, HESAF, LRLCF, BURBY, KORS, IDEXY, COTY, LUX, TIF
-----
Valuentum members have access to our 16-page stock reports, Valuentum Buying Index ratings, Dividend Cushion ratios, fair value estimates and ranges, dividend reports and more. Not a member? Subscribe today. The first 14 days are free.
Callum Turcan does not own shares in any of the securities mentioned above. Visa Inc (V) is included in Valuentum's simulated Best Ideas Newsletter portfolio. Dick's Sporting Goods Inc (DKS) and Home Depot Inc (HD) are both included in Valuentum's simulated Dividend Growth Newsletter portfolio. Some of the other companies written about in this article may be included in Valuentum's simulated newsletter portfolios. Contact Valuentum for more information about its editorial policies.