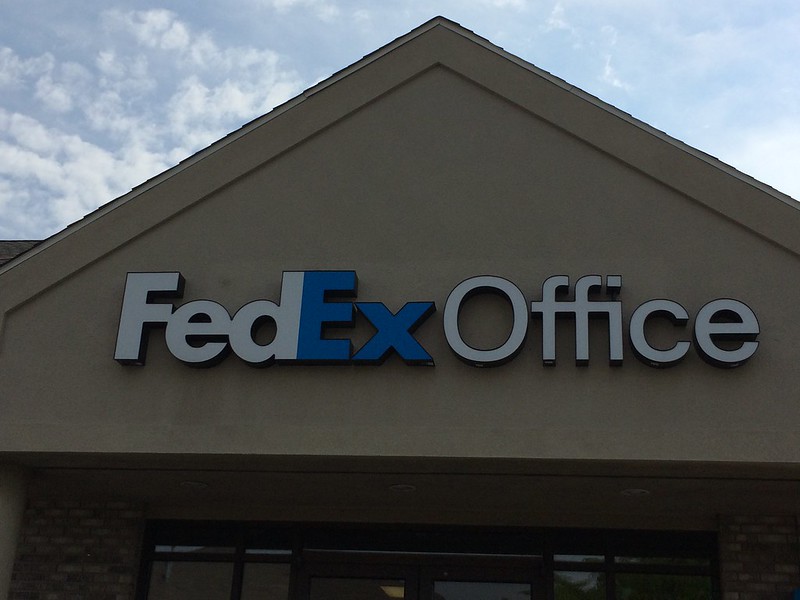 Image Source: Valuentum
By Brian Nelson, CFA
During the past several weeks, we've grown increasingly concerned about the health of consumer-tied entities across the consumer staples and consumer discretionary spaces. Many consumer staples entities, while raising prices, aren't raising them fast enough to drive operating-income and bottom-line expansion, while many consumer discretionary companies may be facing higher freight and logistics costs and weaker performance in Greater China, as that exposed in Nike's (NKE) most recently-reported quarter, where inventory advanced 23%.
The tell-tale sign about the health of the consumer may be Amazon (AMZN) Prime Day, which is coming up on July 12-13, but based on many of the reports we've monitored this past earnings season, consumers may be willing to spend a bit more to help business revenue, but businesses are having a difficult time leveraging the price increases into operating income and earnings-per-share expansion. Perhaps we were somewhat in denial that pressure on S&P 500 earnings growth might materialize when Walmart (WMT) and Target (TGT) disappointed a number of weeks ago, but the Nike earnings report, released June 27, all but sealed the deal that the probability of a recession in the U.S. is material.
When we look at Walmart and Target, the story was similar. Top-line growth ensued but consolidated gross margins faced pressure, and operating income tumbled. Full-year earnings per share at Walmart is now expected to be down about 1%, as the company's top-line growth just isn't enough to keep earnings moving in the right direction. For Target, the company originally guided its second-quarter operating income margin rate well below consensus estimates at the time, to 5.3%, due to pressure on gross margins from higher freight and transportation costs and measures to reduce inventory. However, just a few weeks later, Target reduced that second-quarter operating margin target again to just 2% as it is being forced to work through excess inventory with aggressive markdowns.
What does all this mean for FedEx's (FDX) trajectory? Well, it all depends. Clearly, consumer-tied businesses, whether consumer staples or discretionary, are facing tremendous cost pressures, but some of those cost pressures are freight and logistics expenses, which might play into the hands of FedEx and rival UPS (UPS). For example, for its fiscal 2023 (ends May 2023), FedEx issued guidance for diluted earnings per share to the range of $22.45-$24.45, which when issued June 24, was above the consensus estimate of $22.40 at the time. FedEx was able to drive its fiscal fourth-quarter 2022 operating income higher due to a "favorable net impact of fuel," but it did note that it experienced "lower shipment demand due to slower economic growth and supply chain disruptions."
We think FedEx is better positioned to pass along costs than many of the retailers, and for that reason, we think it will hold up better should the U.S. enter a recession. The same rings true for rival UPS, which reported first-quarter 2022 results on April 26. In UPS' first quarter, consolidated revenues jumped 6.4% from the same period last year, while it grew consolidated operating profit 17.6% (12.1% on an adjusted basis). We think transportation stocks such as FedEx and UPS, which are able to pass along price increases in the form of surcharges for higher fuel costs are much better positioned than the broader retailer landscape, which may face continued earnings pressure as they deal with higher input costs and larger inventory balances.
Here's more about FedEx's ability to price effectively to grow earnings from its 10-K:
FedEx Express has an indexed fuel surcharge for U.S. domestic and U.S. outbound shipments and for shipments originating internationally, where legally and contractually possible. FedEx Express fuel surcharges are adjusted on a weekly basis. The fuel surcharge is based on a weekly fuel price from two weeks prior to the week in which it is assessed. Some FedEx Express international fuel surcharges incorporate a timing lag of approximately six to eight weeks.
We value FedEx at $295 per share, well above where shares are trading at the moment (~$240), and while the company is not immune to recessionary characteristics, its flexible pricing surcharges mean it can handle cost adversity better than most S&P 500 entities, in our view. Shares of FedEx yield ~1.9% at the moment, and while the company's Dividend Cushion ratio could be stronger, we give it high marks for both dividend strength and dividend growth potential.
FedEx's 16-page Stock Report (pdf) >> -- login required
FedEx's Dividend Report (pdf) >> -- login required
----------
Tickerized for FDX, UPS, CHRW, EXPD, FFEX, FWRD, HTLD, HUGB, IYT, JBHT, KNX, ODFL, PACR, SWFT, WERN, AMZN, WMT, TGT
Brian Nelson owns shares in SPY, SCHG, QQQ, DIA, VOT, BITO, and IWM. Valuentum owns SPY, SCHG, QQQ, VOO, and DIA. Brian Nelson's household owns shares in HON, DIS, HAS, NKE. Callum Turcan owns shares in DIS, META, GOOG, VRTX, and XLE and is long call options on DIS and META. Some of the other securities written about in this article may be included in Valuentum's simulated newsletter portfolios. Contact Valuentum for more information about its editorial policies.
Valuentum members have access to our 16-page stock reports, Valuentum Buying Index ratings, Dividend Cushion ratios, fair value estimates and ranges, dividend reports and more. Not a member? Subscribe today. The first 14 days are free.