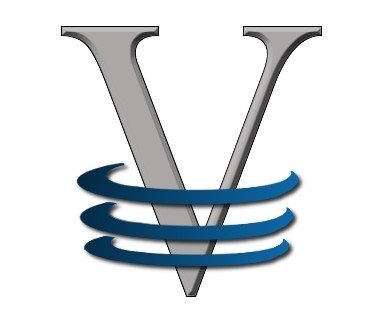 Unprecedented Demand for Valuentum's Services; Unique Visitors Up 207%, Number of Visits Up 164% During 1Q Versus Same Period Last Year
Woodstock, May 10, 2020 – Valuentum, a trusted source for independent investment opinion for individuals, advisors and institutions, has provided a business update amid the COVID-19 pandemic.
"I continue to be thankful for my colleagues at Valuentum and their tireless efforts to go above and beyond to help investors during these challenging times. Valuentum's service ran uninterrupted during the stock market's unprecedented volatility the past several months," said Brian Nelson, Valuentum's President and Chief Executive Officer.
Our no-nonsense approach to investment research publishing continues to resonate with individuals, investors, and institutions alike, as Valuentum registered one of its best quarters in history, in terms of unique visitors and number of visits to Valuentum.com. We continue to support investors with a diverse suite of research services, from the premium, advisor, and institutional memberships to a la carte newsletters, including the Exclusive publication and High Yield Dividend Newsletter to recently added options commentary and beyond.
"While the pace of business began to slow in April and into May after unprecedented levels of demand, our focus on putting investors first in all aspects of our endeavor remains as strong as ever. We thank you for your continued support and interest as Valuentum continues to navigate an environment of unparalleled uncertainty."
First-Quarter Financial Highlights
Organic sales advanced 50% from the year-ago period thanks in part to higher demand for the Exclusive publication and the roll out of the new options commentary. Average order value increased 58%.
The number of transactions fell 5% due to difficult year-over-year comparisons from increased unit sales of Value Trap: Theory of Universal Valuation in the prior-year period. The text Value Trap: Theory of Universal Valuation offered investors an invaluable playbook to navigate the COVID-19 crisis in the markets, as the traditional quant value factor fell over 40% in the quarter, the worst quarter on record.
The month of February 2020 registered the greatest number of visits to www.valuentum.com in Valuentum's history and the second-largest number of unique visitors in history, trailing only the month of February 2016. For the month of February 2020, unique visitors and number of visits to the website advanced 281% and 272%, respectively.
The number of downloads on our website fell 2% on a year-over-year basis, as investors continue to prefer insights from our suite of newsletter publications, including the Exclusive publication and High Yield Dividend Newsletter. We continue to evaluate how we can best serve our members.
First-Quarter Research Highlights
Valuentum's market commentary was able to help investors better understand the catalyst behind the market crash in late February and the massive disconnect between the outlook for the stock market and the outlook for the economy that led to a bottoming March 23. We remain bullish on our outlook for equities.
The simulated newsletter portfolios continue to be a valuable component of Valuentum's research offering, while we recently announced that the Exclusive publication has registered the 25th consecutive monthly short-idea consideration that has worked out, an unprecedented streak of success.
Most viewed research articles in March 2020:
http://www.valuentum.com/articles/top-ten-ideas-consideration-amid-covid19
http://www.valuentum.com/articles/top-ten-dividend-growth-stocks-consider-amid-covid19
Most viewed research article in February 2020:
https://www.valuentum.com/articles/has-the-stock-market-crash-begun
Member Expectations
Valuentum continues to explore new avenues to meet the needs of individual investors, financial advisors and institutional clients, and we expect to make a number of important announcements in the near future. Member participation in an upcoming survey planned for a second-quarter or third-quarter 2020 release will be very important.
Please submit any questions to info@valuentum.com.
About Valuentum: Valuentum (val∙u∙n∙tum) [val-yoo-en-tuh-m] Securities Inc. is an independent investment research publisher, offering premium equity reports, dividend reports, and ETF reports, as well as commentary across all sectors/companies, a Best Ideas Newsletter (spanning market caps, asset classes), a Dividend Growth Newsletter, modeling tools/products, and more. Independence and integrity remain our core. Valuentum is based in the Chicagoland area.
© Valuentum Securities, Inc. All Rights Reserved.