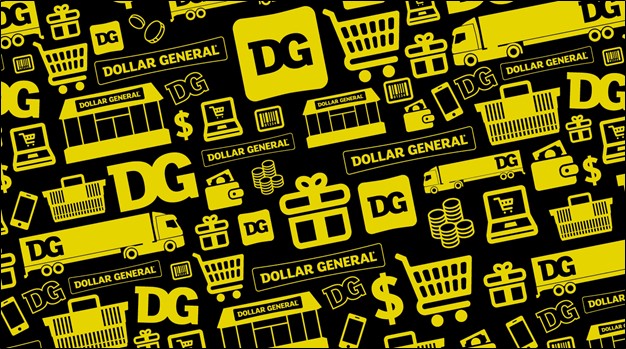 Image Source: Dollar General Corporation – Fiscal 2019 Annual Report
By Callum Turcan
We are big fans of Dollar General Corporation (DG) and continue to like shares of DG as a holding in our Best Ideas Newsletter portfolio. After updating our discounted cash flow model, we increased the fair value estimate and the top end of our fair value estimate range for Dollar General. Under our "bull" case scenario, Dollar General now has a fair value estimate of $223 per share. Even if Dollar General surpasses the top end of our fair value estimate range, we prefer to let our winners run until their technicals turn against them. The latest 16-Page Stock Report covering Dollar General can be accessed here.
Bulking Up Food Offerings
Dollar General is a discount retailer, and its business model is primarily built around catering to small cities and towns with populations of 20,000 or less. As we have noted in the past, this strategy makes it tough for an Amazon Inc (AMZN) or Wal-Mart Inc (WMT) to compete head on with Dollar General in these markets. At the end of Dollar General's second quarter fiscal 2020 (period ended July 31, 2020) the discount retailer had over 16,700 stores across 46 US states. Looking ahead, Dollar General intends to spend $1.0 - $1.1 billion on capital expenditures in fiscal 2020 (period ended January 29, 2021) to fund "1,000 new store openings, 1,670 mature store remodels, and 110 store relocations."
The company boosted its capital expenditure expectations during its fiscal second quarter earnings update to better position itself to meet elevated demand for consumer staples products in the wake of the ongoing coronavirus ('COVID-19') pandemic. A large chunk of that increase likely came from Dollar General stepping up its store remodeling program (~170 more store remodels than previously expected) as the company has several major initiatives underway to improve its financial and operational performance over the long haul.
Over the past several years, Dollar General placed a great focus on adding additional freezer capacity at its retail locations, which in turn helped set the stage for the firm to add new food and beverage products to its stores (and better allows Dollar General to stay stocked up with the food and beverage products that are experiencing high demand). A key program to keep in mind is Dollar General's 'DG Fresh' initiative, which involves the firm taking over the distribution system that stores and transports fresh and frozen foods from warehouses to its retail locations. That in turn will allow Dollar General to offer a wider array of products at its stores in this category, assisted by the additional freezer space. Here is how management described the DG Fresh program during Dollar General's fiscal second quarter earnings call (emphasis added):
"Turning now to DG Fresh, which is a strategic multi-phase shift to self-distribution of frozen and refrigerated goods. As a reminder, the primary objective of DG Fresh is to reduce product cost on our frozen and refrigerated items by removing the markup paid to third-party distributors thereby enhancing gross margin and we continue to be very pleased with the product cost savings we are seeing. In fact, DG Fresh continues to be the largest contributor to the gross margin benefit we are seeing from higher initial markups on inventory purchases, which John noted earlier and we expect this benefit to grow as we continue to scale this transformational initiative.
Another important goal of DG Fresh is to increase sales in these categories. We are pleased with the success we are seeing on this front driven by higher overall in-stock levels and the introduction of more than 55 additional new items, including both national and private brands in select stores being serviced by DG Fresh. In total, we were self-distributing to more than 12,000 stores… from 8 DG Fresh facilities at the end of June. Given our success and strong execution to-date, we now expect to capture benefits from DG Fresh in approximately 14,000 stores from at least 10 facilities by the end of this year. This compares to our previous expectation of approximately 12,000 stores by year's end." --- Todd Vasos, CEO of Dollar General
During a September 2020 investor meeting, Dollar General's management team noted that the rollout of DG Fresh continued to be ahead of schedule. Management expects the DG Fresh initiative will improve Dollar General's gross margins over time. Significant cost savings are expected to be realized as Dollar General takes control of its distribution system (removing the need to pay markups to third-party distributions) and due to the ability for Dollar General to centralize its distribution operations. By the end of fiscal 2021, Dollar General aims to complete the DG Fresh initiative according to management commentary given during the September investor meeting.
To support the DG Fresh program, Dollar General has "its DG Private Fleet training program, which provides fully-funded, on-the-job training to store and distribution center employees interested in earning their Class A CDL (commercial driver's license) and joining the Fleet team." Given that the US has experienced a shortage of commercial truck drivers over the past decade, we appreciate that Dollar General is being proactive here. The COVID-19 pandemic has created additional hurdles on this front, particularly due to the closure of Department of Motor Vehicles ('DMV') offices, though things are improving as some governmental activities have resumed operations.
Looking farther ahead, the company's management team noted the retailer had added produce offerings to less than 900 of its stores by early-September. Management seemed to indicate during the September investor meeting that one of Dollar General's next big programs would be adding produce to more of its stores at a quicker pace, using infrastructure put in place to support its DG Fresh initiative. Other than additional freezer capacity at its stores, Dollar General bulked up its distribution network by adding additional temperature controlled warehouses to its operations while improving its logistical operations. Dollar General plans to continue growing its distribution operations going forward, which in turn will allow the retailer to keep its stores stock with a growing assortment of fresh and frozen foods.
Non-Consumables
Shifting gears a bit, Dollar General also is focusing on what it refers to as its 'non-consumables initiative' ('NCI'), in part because such products carry stronger gross margins. In short, the NCI involves adding new products to its stores and enhancing its inventory management system to allow for greater non-consumable sales. During Dollar General's fiscal second quarter conference call, management noted that the firm had rolled out the NCI at ~4,300 of its stores, indicating there is room for significant growth here. In the fiscal second quarter, Dollar General reported strong sales growth at its non-consumable product offerings. By the end of fiscal 2020, Dollar General aims to rollout the NCI to over 5,400 of its stores when including a "light version of this initiative" that will be rolled out to "approximately 400 stores."
Dollar General wants to keep up the momentum on this front, which is why on September 8, the retailer announced its new 'popshelf' store concept. These stores are expected be roughly 9,000 square feet in size and will focus on selling beauty, health, home décor, seasonal, home cleaning supplies, party goods, and other entertainment-related products. Here is what Dollar General had to say in the press release (emphasis added):
Although grounded in the extensive NCI merchandising learnings and real estate and operational excellence at Dollar General, popshelf is a differentiated store and shopping experience. Each approximately 9,000 square foot popshelf store is focused on delivering a combination of continually-refreshed merchandise, seasonal specials and limited-time items while also surpassing price and value expectations.
popshelf shelves will also carry a highly-curated crossover assortment of Dollar General's private brands, many of which have been recently rebranded. Customers can enjoy popshelf's stress-free and guilt-free shopping experience as they find the items they want while being delighted by unique special products that deliver joy and happiness!
popshelf plans to debut its first two locations near Nashville, Tennessee in the Hendersonville and Clarksville communities with current plans to have approximately 30 locations in various markets by the end of fiscal year 2021. Initial targeted customers are primarily female and are located in diverse suburban communities with a total household annual income ranging from $50,000 to $125,000.
We are intrigued by this move, though please note this is a realm that Dollar General has less experience in. Going forward, we intend to watch this development closely. Should its popshelf store concept prove successful, that would add another powerful growth driver to Dollar General's business that is entirely incremental to our current discounted free cash flow forecasts. We appreciate that Dollar General is always looking for new ways to generate shareholders value.
Concluding Thoughts
Dollar General continues to be one of our favorite retail companies out there and we view its long-term outlook quite favorably. The company's various strategic initiatives currently underway should help both grow its sales while putting downward pressure on costs. Other initiatives to keep in mind involve its digital ambitions, such as 'DG Pickup' that allows consumers to shop online and pickup those products at its stores. By the end of the fiscal third quarter, Dollar General aims to have DG Pickup available in most if not all its stores according to recent management commentary. Another key program is Dollar General's 'Fast Track' initiative that involves boosting labor productivity, improving its in-store inventory management system, and adding self-check out options for consumers seeking to social distance (and for convenience). We are excited to see how Dollar General continues to innovate going forward.
-----
Dollar Store and Department Store Industries – KSS M JWN BIG DG DLTR PSMT
Specialty Retailers Industry – AAN BBBY BBY GME HD LOW LL ODP SHW TSCO WSM
Food Retailing Industry – CASY COST CVS KR SYY TGT WBA WMT
Related: AMZN, FDS, SPY, VDC, IWM
-----
Valuentum members have access to our 16-page stock reports, Valuentum Buying Index ratings, Dividend Cushion ratios, fair value estimates and ranges, dividend reports and more. Not a member? Subscribe today. The first 14 days are free.
Callum Turcan does not own shares in any of the securities mentioned above. Dollar General Corporation (DG) is included in Valuentum's simulated Best Ideas Newsletter portfolio. Vanguard Consumer Staples ETF (VDC) is included in Valuentum's simulated High Yield Dividend Newsletter portfolio. Some of the other companies written about in this article may be included in Valuentum's simulated newsletter portfolios. Contact Valuentum for more information about its editorial policies.