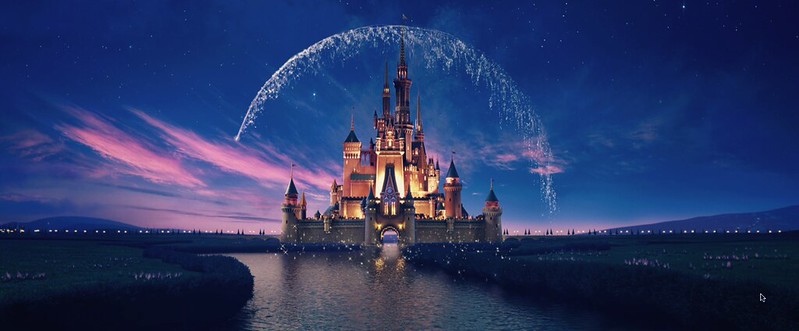 Image Source: Marc Levin
By Callum Turcan
On May 5, The Walt Disney Company (DIS) reported second quarter earnings for fiscal 2020 (period ended March 28, 2020) that beat consensus top-line estimates but missed consensus bottom-line estimates. The firm's financial and operational performance has taken a hit from the ongoing coronavirus ('COVID-19') pandemic; however, in our view the firm will bounce back considerably once a COVID-19 vaccine becomes available (which isn't a certainty, but a lot of companies are actively pushing forward with human clinical trials as we speak including this firm). We continue to like Disney with a modest weighting in the Best Ideas Newsletter portfolio.
As an aside, Disney's former CEO Bog Iger stepped aside recently and is now the firm's executive chairman (through at least 2021) while Bob Chapek was promoted to Disney's CEO. Mr. Chapek was formerly head of Disney's 'Parks, Experiences, and Products' division and is coming in at quite a difficult time. However, there's plenty of experience on Disney's executive bench and Mr. Iger can continue providing his expertise to help Mr. Chapek steer Disney through the storm.
Earnings Overview
On a GAAP basis, Disney's revenues grew by 21% year-over-year last fiscal quarter, which only included some of the negative impact COVID-19 is having on its operations and financials. For instance, Disney had to shut down Shanghai Disneyland in January 2020 and had only been able to reopen some of its operations by the end of its last fiscal quarter (the theme park remains shut but some dining and other operations started to reopen in March at a limited capacity). During Disney's latest quarterly conference call, management noted the goal is to reopen Shanghai Disneyland on May 11 and Disney is working with its Chinese partner Shanghai Shendi Group to make that happen. However, please note that the park's attendance capacity will be curtailed in the medium-term to allow for social distancing measures. Here's what Disney's management team had to say during the firm's latest quarterly conference call (emphasis added):
"We are seeing encouraging signs of a gradual return to some semblance of normalcy in China. And in light of the lifting of certain restrictions in recent weeks and the successful reopening of our park adjacent retail and food and beverage area, Disneytown, we and our government partners, Shanghai Shendi Group, plan to open Shanghai Disneyland on May 11. We will take a phased approach with limits on attendance using an advanced reservation and entry system, controlled guest density using social distancing and strict government required health and prevention procedures. These include the use of masks, temperature screenings and other contact tracing and early detection systems." --- Bob Chapek, CEO of Disney
Please note Disney owns a 43% interest in Shanghai Disney Resort and Shanghai Shendi Group owns the remaining 57% interest (according to Disney's Fiscal 2019 Annual Report). Additionally, Disney has a 70% stake in the management company that operates the resort and Shanghai Shendi Group owns the remaining 30% interest. That management company receives fees based on the performance of Shanghai Disneyland Resort. Social distancing and health safety measures may make entertainment and hospitality offerings like Shanghai Disneyland less attractive to consumers, however, many households are likely happy for the opportunity to get out and about, so we'll see how this situation plays out going forward.
The weakness in Disney's financial performance last fiscal quarter came from its Parks, Experiences and Products, 'Studio Entertainment', 'Direct-to-Consumer & International', and 'Eliminations' divisions (Eliminations has to do with Disney selling content to Disney+ and Hulu). Only Disney's 'Media Networks' division reported year-over-year growth in its segment-level operating income.
On the plus side, Disney+ had 33.5 million paid subscribers as of March 28, 2020, while ESPN+ had 7.9 million paid subscribers and Hulu had 32.1 million paid subscribers at the end of this period (28.8 million paid subscribers to its "vanilla" Hulu content and 3.3 million paid subscribers for Hulu's vanilla content and live TV offering). This represented stellar growth on both a sequential and year-over-year basis (where applicable, Disney+ launched in November 2019); however, it wasn't enough to offset widespread weakness elsewhere. Here's what management had to say regarding Disney's streaming strategy and what to expect going forward, from the firm's latest quarterly conference call:
"Disney+ will begin rolling out in Japan in June, followed by the Nordics, Belgium, Luxembourg and Portugal in September and Latin America will follow towards the end of the year. This robust collection of library and original content available on Disney+ continues to grow, including with Disney's Frozen 2 and Pixar's Onward, which were released early as a special offering for families as a shelter at home. Yesterday's [on May 4, 2020] SVOD [subscription video on demand] premier of Episode IX: The Rise of Skywalker and the new behind the scenes documentary about the making of one of Disney+'s most successful series, The Mandalorian, along with the fall premier of National Geographic's original series, The Right Stuff, based on the book by Tom Wolfe about NASA's Project Mercury.
This quarter, Hulu saw the successful launch of FX on Hulu. Nearly, 45% of Hulu subscribers have accessed library, current and original content from the FX network on the service. Also, Hulu's strong original series continue to perform extremely well as evidenced by the critically acclaimed hit series, Little Fires Everywhere, amongst others. Hulu had 32 million total subscribers at the end of Q2. We are enormously proud of what we have accomplished to-date and we are optimistic for the future." --- Disney's CEO
There's room for optimism as Disney's streaming strategy and overall operations are moving in the right direction, and these paid subscriber gains support its long-term cash flow growth trajectory. As an aside, Disney owns 67% of Hulu's equity and Comcast Corporation (CMCSA) owns the remainder through its ownership of NBC Universal.
Disney is also hoping for live sporting events to return eventually, once it's possible to do so in a safe and reasonable manner (that could potentially involve live sporting events that don't have fans in the stadiums), given how that is a major revenue driver for its usually lucrative ESPN operations.
Key Financial Updates
Disney decided to forgo its semiannual dividend payment in July to preserve cash given the inability to forecast how long the storm will last. Additionally, management scaled back the firm's capital expenditure expectations to further preserve liquidity and Disney's financial position. Here's a key excerpt from management from Disney's latest quarterly conference call:
"We continue to actively evaluate additional mitigation strategies to position our company to emerge from this crisis with the financial flexibility necessary to get back on a growth path. From a cash flow standpoint, the Board has made the decision to forego payment of a semi-annual dividend for the first half of the fiscal year, which would have been payable in July. This preserves about $1.6 billion in cash assuming we had held the dividend constant at $0.88 per share.
We also identified opportunities to reduce our capital spending and we now expect total CapEx for fiscal 2020 to be about $900 million lower than our prior guidance, or $400 million below prior year, driven primarily by paused construction and refurbishment work due to the temporary closing of our parks." --- Christine McCarthy, CFO of Disney
Additionally, Disney's management team had this to say in response to an analyst's question regarding how the firm plans to carry on its dividend policy going forward (from Disney's latest quarterly conference call):
"…[O]n the dividend, really these are always very, very tough decisions. But we made a decision for this quarter. We don't have a crystal ball that allows us to see into the future for how long this disruption is going to keep our businesses closed partially or fully. So we will address the dividend again in the next 6 months." --- Disney's CFO
It appears Disney is open to resuming its dividend payouts once there's greater clarity on how long stay-at-home orders and the related economic slowdown will last, but until that trajectory becomes clear, Disney is seeking to hunker down and prepare for the worst. Disney has cut executive pay and furloughed a large part of its workforce (particularly employees at its theme parks and resorts, where ~100,000 employees have been furloughed due to those operations getting forced offline by stay-at-home orders and indirectly through the "cocooning" of households).
Disney has pursued a series of financial maneuvers to bulk up its liquidity levels and access to liquidity levels to better position itself to ride out the storm and maintain the funds required to both cover upcoming debt maturities, ongoing operating expenses, and its necessary capital expenditures. On March 6, 2020, Disney entered into an agreement with some of its creditors for a $5.25 billion 364-day revolving credit line and a $3.0 billion five-year credit agreement (which matures in March 2025). This should provide for material access to liquidity in the short-term and long-term funds to help navigate the storm going forward.
On March 19, 2020, Disney announced it was issuing $1.75 billion in 3.350% Senior Notes due 2025, $0.5 billion in 3.700% Senior Notes due 2027, $1.25 billion in 3.800% Senior Notes due 2030, $0.75 billion in 4.625% Senior Notes due 2040, and $1.75 billion in 4.700% Senior Notes due 2050. That will help Disney retire upcoming debt maturities over the coming months and years. On March 26, 2020, Disney announced it was issuing CAD$1.3 billion in 3.057% Senior Notes due 2027, which will further assist in ensuring Disney can manage upcoming debt maturities. Finally, on April 10, 2020, Disney entered into an agreement with some of its creditors for a $5.0 billion 364-day revolving credit line to provide additional access to liquidity during these harrowing times.
These aforementioned maneuvers, and others, are required as Disney exited the fiscal second quarter with $14.3 billion in cash and cash equivalents versus $12.7 billion in current borrowings and $42.8 billion in long-term borrowings. Disney needs to have enough cash on hand to manage that burden. While Disney exited the fiscal second quarter with $3.2 billion in long-term investments, please note that includes strategic assets for the company including its 50% equity stake in A+E Television Networks. Disney possess some arguably non-core assets that could be divested to raise a moderate amount of funds if needed.
In the second quarter of fiscal 2020, Disney generated $2.2 billion in free cash flow and spent $1.6 billion on its dividend obligations. The firm did not repurchase a meaningful amount of its stock last fiscal quarter. Free cash flows going forward will be harder to come by until things begin to return to normal.
Concluding Thoughts
Disney's fiscal 2020 will be rough, and there's only so much the firm can do as it rides out the storm caused by the ongoing coronavirus pandemic. However, once a COVID-19 vaccine becomes available assuming that's the case (which again, isn't for certain but many companies have committed hundreds of millions of dollars or more towards developing the first COVID-19 vaccine and there are several promising candidates out there), Disney's operations should bounce back and its free cash flows would be able to return in earnest. We'll continue to keep our members updated on Disney's status going forward.
-----
Telecom Services – BCE CTL EQIX FTR S T TMUS VZ VOD
Media Entertainment Industry – CNK DIS IMAX ISCA LYV MSG NFLX NWSA SIRI
Media (CATV) Industry – AMCX CMCSA DISCA DISH VIAC
Related: IEME, PBS, XLC
-----
Valuentum members have access to our 16-page stock reports, Valuentum Buying Index ratings, Dividend Cushion ratios, fair value estimates and ranges, dividend reports and more. Not a member? Subscribe today. The first 14 days are free.
Callum Turcan does not own shares in any of the securities mentioned above. The Walt Disney Company (DIS) is included in Valuentum's simulated Best Ideas Newsletter portfolio. AT&T Inc (T) is included in Valuentum's simulated High Yield Dividend Newsletter portfolio. Some of the other companies written about in this article may be included in Valuentum's simulated newsletter portfolios. Contact Valuentum for more information about its editorial policies.