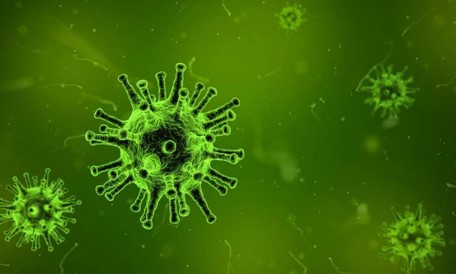 Image: Wuhan New Coronavirus
This was the catalyst that nobody was expecting, a novel coronavirus that nobody had in their economic models. We think global economic activity is slowing as we speak, and the spread of the virus may only accelerate in mainland China and elsewhere. Investors should keep a level head and perhaps think about adding protection to their portfolios before it becomes too expensive.
By Brian Nelson, CFA
How to Use Valuentum's Investment Research Services >>
We've walked through a number of scenarios that could trip the global economy into recession--global deflation that tips over the weakest European banks and causes contagion, global military conflict with North Korea or Iran that disrupts economic activity, increased volatility driven by price-agnostic (quant/indexing) trading that drives investors to safer climates--but nobody had the spread of a new respiratory virus in one of the largest economies in the world, China (FXI, MCHI) as the cause of the next global recession.
Here's more information about the virus (fact sheet, pdf):
2019 Novel Coronavirus (2019-nCoV) is a virus (more specifically, a coronavirus) identified as the cause of an outbreak of respiratory illness first detected in Wuhan, China. Early on, many of the patients in the outbreak in Wuhan, China reportedly had some link to a large seafood and animal market, suggesting animal-to-person spread. However, a growing number of patients reportedly have not had exposure to animal markets, indicating person-to-person spread is occurring. At this time, it's unclear how easily or sustainably this virus is spreading between people. The latest situation summary updates are available on CDC's web page 2019 Novel Coronavirus, Wuhan, China.
Just how serious is the Wuhan 2019 Novel Coronavirus? It's deadly serious. At the latest update, "more than 200 people have died, with about 9,800 infections confirmed." The number of confirmed cases across the globe continues to grow at an exponential pace with thousands of cases announced in just the past few days. The biggest concern about the Wuhan 2019 Novel Coronavirus is that it could have an incubation period of up to two weeks, meaning that people are spreading the virus without even knowing they have it. Symptoms such as fever, cough and shortness of breath are also very common to other ailments, so people in infected areas may have the Wuhan 2019 Novel Coronavirus without even reporting it.
Aside from mainland China (9692), there are now confirmed cases in Hong Kong (12), Macau (7), Taiwan (9), the rest of Asia (62), Europe (15), North America (8), Australasia (9), and the rest of the world (4). Fear is spreading, and panic is ensuing with key organizations across the globe making tough decisions. On January 30, The World Health Organization "declared the coronavirus outbreak a public health emergency of international concern." This followed the first human-to-human transmission between wife and husband in the US in Chicago, Illinois (there are 6 confirmed cases in the US), and worries that the Wuhan 2019 Novel Coronavirus would devastate regions of the world lacking sufficient healthcare.
The Department of State recently increased "its China travel advisor to "Level 4: Do Not Travel." Airlines (JETS) are taking prudent steps to control the spread of the deadly virus. Delta (DAL) announced January 31 that it would suspend all flights to China beginning on February 6 in response to the Wuhan 2019 Novel Coronavirus outbreak. This follows other carriers including United (UAL) and American (AAL) that have either cut back or halted service to China. Facebook (FB), Microsoft (MSFT), Goldman Sachs (GS), Alphabet (GOOG, GOOGL), and Ford (F), among other companies have warned their employees not to travel to China. McDonald's (MCD) and Starbucks (SBUX) have closed their operations in Wuhan.
Clearly, this is serious and has sparked many to believe things will only get worse. Chief Economist of Moody's John Lonski wrote in a note January 30: "A coronavirus pandemic would be even more of a "black swan" than the global financial crisis and Great Recession of 2008-2009. Unlike the U.S. home mortgage meltdown, no one predicted the early 2020 arrival of a potentially devastating pandemic. And unlike the financial crisis, public-health and economic policymakers may be limited regarding their ability to remedy or offset a 1918 (or Spanish flu) type pandemic."
Right now, according to the CDC, there isn't a vaccine to protect against the Wuhan 2019 Novel Coronavirus, and "the best way to prevent infection is to avoid being exposed to the virus." According to the CDC, "there is no specific antiviral treatment" for the Wuhan 2019 Novel Coronavirus, and people that are being admitted to hospitals are seeking medical care to relieve the symptoms. Health organizations around the world are learning more and more about this virus as we speak, and some estimates are putting that the real number of individuals infected in Wuhan, as of January 25, closer to 76,000 (not the near-10,000 number today). Some believe many cases are going unreported.
There is definitely a human element to all of this, and we hope that a vaccine will be available shortly, but to put this into investment context, we expect that the Wuhan 2019 Novel Coronavirus may be the catalyst to tip the globe into recession. China is simply a huge contributor to global economic activity, and reduced traffic and tourism will rattle many connected economies; it's just not worth risking someone's life for an extra percentage point of GDP. The Wuhan 2019 Novel Coronavirus is not presently contained (given new cases being announced every day), nor does anybody really know that it will be contained, without some vaccine, which could take months at the earliest.
That means economic growth could face some serious headwinds for as long as fear lingers. We already made the decision to stay away from commodities. We removed the Energy Select Sector SPDR (XLE) from the newsletter portfolios August 14 of last year. Prices for copper (COPX), nickel, tin, zinc, lead and aluminum (JJU) have swooned, while crude oil prices have dropped to six-month lows due to coronavirus concerns. Gold (GLD) has moved nicely higher, playing into the hands of one of our more recent additions to the Dividend Growth Newsletter portfolio, Newmont Mining (NEM). We maintain our view that the Best Ideas Newsletter portfolio and Dividend Growth Newsletter portfolio are well-positioned with roughly 10% cash weightings. Due to the focus on high-yield generation in the High Yield Dividend Newsletter portfolio, we remain fully invested in that portfolio. We are considering adding protection to all three portfolios and point to the Exclusive publication for investors seeking short idea considerations at this time.
It could get a lot worse before things get better.
-----
Video: "Subway completely empty at 1:30pm in Beijing..." – January 27
Video: "2020/01/31 Wuhan, China" – January 31
Seeking 2019-nCoV vaccine/cure: JNJ, REGN, GILD, GSK, VXRT, NNVC, VIR
Related: IYM, EWH, EWT, VGK, NIO, GOOS, LK, YUMC, RL, PVH, TPR, FOSL, CPRI
Related (China): BIDU, BABA, CTRP, JD, TCEHY, KWEB, GXC, YINN, YANG
Integrated Circuits: ADI, MCHP, MRVL, NVDA, SWKS, TSM, XLNX
Leisure: AOBC, CCL, CLCT, FUN, HAS, IGT, MAT, RCL, SIX, WWE
Metals & Mining - Aluminum: AA, ACH, ATI, CENX, KALU
Metals & Mining - Diversified: BHP, FCX, NEM, RIO, SCCO, VALE, WPM

Metals & Mining - Steel: AKS, GGB, MT, NUE, PKX, STLD, X
Oil & Gas - Independent: APA, CLR, COG, DVN, EOG, MRO, OXY, PXD
Oil & Gas - Major: BP, COP, CVX, RDS, TOT, XOM
Semiconductor Equipment: AMAT, CREE, IPGP, KLAC, LRCX, MKSI, SNPS, TER
Semiconductors - Broadline: AMD, AVGO, FSLR, INTC, TXN
-----
Valuentum members have access to our 16-page stock reports, Valuentum Buying Index ratings, Dividend Cushion ratios, fair value estimates and ranges, dividend reports and more. Not a member? Subscribe today. The first 14 days are free.
Brian Nelson does not own shares in any of the securities mentioned above. Some of the other companies written about in this article may be included in Valuentum's simulated newsletter portfolios. Contact Valuentum for more information about its editorial policies.