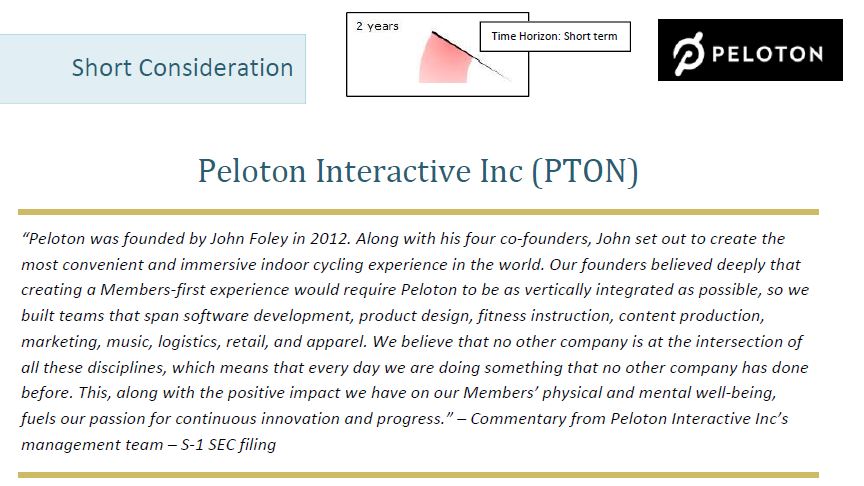 Image Source: The October edition of the Exclusive publication. Valuentum offers unbiased commentary on IPOs in its Exclusive publication (e.g. Peloton, Cloudflare).
In the Exclusive publication, Valuentum highlights three new ideas each month to consider, one for income, one for capital appreciation, and a "short" idea (all three outside our existing coverage universe). Fresh, underfollowed and new ideas -- outside our coverage universe -- every month! Nothing is held back.
We provide insights where others cannot, and the IPO market is just one area. In the October 2019 edition, for example, our team wrote up Peloton (PTON) and Cloudflare (NET) as a short idea consideration and a capital appreciation idea, respectively.
Big Winners Backed by In-Depth Theses
Since the monthly Exclusive was first published in July 2016, Valuentum's mission with the publication has been to produce an unmatched newsletter that delivers ideas with high success rates and ones backed by in-depth theses across the three key themes: income, capital appreciation, and short idea considerations.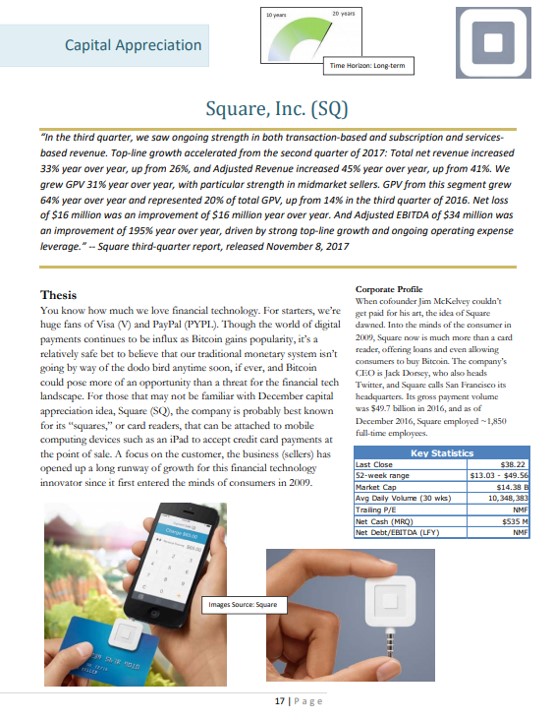 Through September 2019, 31 out of 39 capital appreciation ideas highlighted have advanced from their highlight prices, including winners that logged gains of 38.2%, 20.9%, 116.2%, 47.6%, 90.0%, 37.7%, 24.9%, 49.4%, 17.0%, 35.3%, 25.4%, 28.6%, among others. That's a success rate* of ~79% with a list of huge winners!
Over the same time period, 32 out of 39 short idea considerations highlighted have fallen from their highlight prices, with short idea considerations falling 16.0%, 33.1%, 25.9%, 14.6%, 16.9%, 28.6%, 18.5%, 13.4%, 14.5%, and 25.5%, among others. That's a success rate of ~82% amid one of the strongest bull markets. This bears repeating: An ~82% success rate on short idea considerations in a strong bull market.
We're not just highlighting ideas and forgetting about them either. We produce commentary in subsequent editions that addresses new developments with respect to previous and open ideas, as well as on ideas and content that is requested by members. Our team also produces some of the highest-quality economic commentary on the market today, from a bottom-up perspective, surfacing insights from our equity coverage to broader economic conditions around the globe.
$1,295/year. No refunds offered. Product will close after the first 1,000 members, so reserve your spot today. This is a recurring membership. Cancel anytime.
Key Features of the Exclusive:
Released monthly when the market is closed -- everyone is on an equal playing field. You'll have time to consider.

Ideas are delivered to your inbox. They will never be published anywhere else. It's as exclusive as it gets.

Time horizons published for highlighted ideas. Follow ups of previous ideas in subsequent editions. Performance tracked and theses updated.

Only "investable" ideas -- meaning no thinly-traded issues. Includes small caps and non-US/ADRs -- under-followed and overlooked investment opportunities!

Only stocks outside Valuentum's existing coverage universe viewed outside the newsletter portfolio context. Product helps members sort through the thousands of other stocks not in Valuentum's existing coverage universe!

Purely incremental. No change to the high quality of service and analysis you've grown accustomed to. Independence and integrity remain our core. Investors first.
A Shaded Green Row Below Represents A Successful Exclusive Idea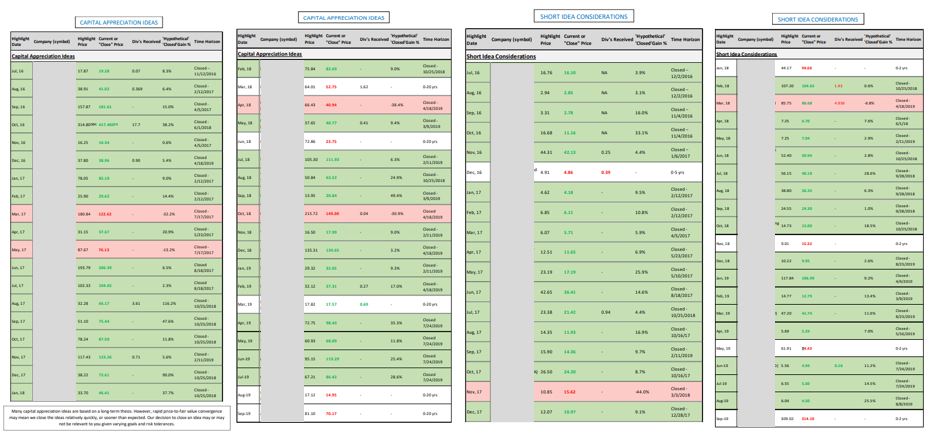 Image Shown: Every green row is a winning idea, while any unshaded row is an idea that we're still waiting for our thesis to deliver. The success rates of capital appreciation and short idea considerations have been fantastic. Order the Exclusive today.
*Success rate: The percentage of ideas highlighted in the Nelson Exclusive that have moved in the direction of our thesis (i.e. up for capital appreciation ideas and down for short idea considerations) through the current price or closed price (as of the time of publication of the last newsletter), with consideration of cash and stock dividends. Success rates do not consider trading costs or tax implications.
Past simulated performance, back-tested or walk-forward or other, is not a guarantee of future results. No warranty or guarantee may be created or extended by sales or promotional materials, whether by email or in any other format. Trading in the Exclusive publication is simulated, and performance is hypothetical.
---------------------------------------------
About Our Name
But how, you will ask, does one decide what [stocks are] "attractive"? Most analysts feel they must choose between two approaches customarily thought to be in opposition: "value" and "growth,"...We view that as fuzzy thinking...Growth is always a component of value [and] the very term "value investing" is redundant.
-- Warren Buffett, Berkshire Hathaway annual report, 1992
At Valuentum, we take Buffett's thoughts one step further. We think the best opportunities arise from an understanding of a variety of investing disciplines in order to identify the most attractive stocks at any given time. Valuentum therefore analyzes each stock across a wide spectrum of philosophies, from deep value through momentum investing. And a combination of the two approaches found on each side of the spectrum (value/momentum) in a name couldn't be more representative of what our analysts do here; hence, we're called Valuentum.