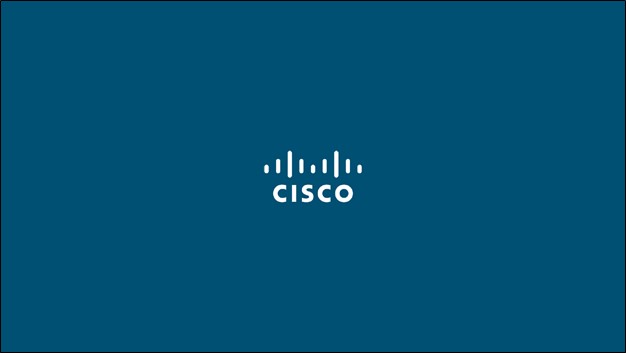 Image Source: Cisco Systems Inc – Second Quarter of Fiscal 2021 IR Earnings Presentation
By Callum Turcan
On February 9, Cisco Systems Inc (CSCO) reported second quarter earnings for fiscal 2021 (period ended January 23, 2021) that beat consensus top- and bottom-line estimates. Additionally, Cisco Systems raised its quarterly dividend by about 3% on a sequential basis in conjunction with its earnings report. We include Cisco Systems in both the Best Ideas Newsletter and Dividend Growth Newsletter portfolios and continue to like exposure to the name. As of this writing, shares of CSCO yield ~3.1% on a forward-looking basis, and our fair value estimate stands at $51 per share of Cisco Systems.
Earnings Overview
Cisco Systems' GAAP revenues were broadly flat year-over-year in the fiscal second quarter though its GAAP operating margin shifted moderately lower due to elevated restructuring and other charges. Management noted Cisco Systems' non-GAAP adjusted operating income climbed higher by 2% year-over-year last fiscal quarter. Revenue at its 'Product' division fell 1% year-over-year with growth at its 'Security' offerings offsetting weakness elsewhere, while Cisco Systems reported that its 'Services' sales advanced 2% year-over-year in the fiscal second quarter.
The coronavirus ('COVID-19') pandemic has weighed quite heavily on Cisco Systems' financial and operational performance during the past year as its customer base delayed various IT projects (due to social distancing measures or to preserve liquidity), though things are starting to improve. In the fiscal second quarter, Cisco Systems' 'remaining performance obligations' stood at $28.2 billion, up 13% year-over-year with growth seen at both its Product and Services divisions. This indicates there is still strong underlying demand for Cisco Systems' offerings.
Cisco Systems noted its "web-scale" offerings (primarily geared towards data center operators) continued to report strong growth last fiscal quarter (up triple-digits year-over-year) during its latest earnings call. Additionally, management noted that on a trailing-twelve month basis, this business segment's "orders grew over 60% as we focus[ed] on delivering routing, data center switching and optical platforms built on Cisco Silicon One which… has a better efficiency over other silicon on the market." We appreciate the company's strength on this front.
Over the past few years, Cisco Systems has done a solid job transitioning towards recurring software sales. During the firm's latest earnings call management noted that the firm generated $3.6 billion in software revenue last fiscal quarter, over three-quarters of which was sold via a subscription. For reference, the firm's total software sales represented ~30% of Cisco System's GAAP revenues during this period. Here is some key commentary from management that was given during Cisco System's latest earnings call (emphasis added):
"Now moving to our performance this quarter, we continue to see signs of gradual improvement led by order growth in our commercial, public sector and service provider businesses, which together account for nearly three quarters of product orders.
The Enterprise market remains soft, driven by some elongated sales cycles and a continued pause in spending among some customers brought on by the pandemic. From a product revenue perspective, we saw strength in our Catalyst 9K, Data Center Switching, Security, Wireless and WebEx portfolios. The transformation of our business to more software and subscriptions continues to show great progress, as we achieved $3.6 billion in software revenue, with 76% of our software revenue sold as a subscription." --- Chuck Robbins, CEO of Cisco Systems
Recurring revenues provide for better cash flow visibility and ultimately stronger cash flow profiles. Cisco Systems generated $6.7 billion in free cash flow during the first half of fiscal 2021 while spending $3.0 billion covering its dividend obligations and another $1.6 billion buying back its stock. These activities were fully covered by its free cash flows and on a forward-looking basis; we view Cisco Systems' dividend coverage strength quite favorably. Cisco Systems has a Dividend Cushion ratio of 2.9 and "EXCELLENT" Dividend Growth and Dividend Safety ratings.
As of January 23, 2021, Cisco Systems had a net cash position of $16.0 billion inclusive of short-term investments and short-term debt. Especially during turbulent times such as these, having a large net cash position is an immense source of strength and provides the firm with ample financial flexibility to support its shareholder return policies (such as dividend payments and stock buyback programs) while also being able to capitalize on lucrative growth opportunities. We are huge fans of Cisco Systems' pristine balance sheet, stellar free cash flow generating abilities and improving outlook.
Outlook
In the fiscal third quarter, Cisco Systems aims to generate 3.5%-5.5% year-over-year sales growth and $0.80-$0.82 in non-GAAP adjusted EPS (the firm posted $0.79 in non-GAAP EPS last fiscal quarter). Ongoing COVID-19 vaccine efforts supports Cisco Systems' outlook as a return to some sort of normalcy, particularly as it concerns the operations of its larger enterprise client base, would (likely) enable major IT projects that were posted during the pandemic to resume. Management had this to say during the firm's latest earnings call:
"Looking ahead, we are cautiously optimistic, as recent surveys of IT spending indicate year-over-year IT budget growth for calendar 2021. And Cisco remains well-positioned among CIOs' top forward-looking spending priorities, including network infrastructure, cybersecurity software, as well as cloud migration and cloud infrastructure. We are also mindful and vigilant about the uncertainty of the pandemic and its influence in the market, which is not fully behind us yet." --- CEO of Cisco Systems
Strength at the company's cybersecurity and telecommunications offerings supports the firm's near-term outlook. As it concerns its cybersecurity offerings, Cisco Systems' management team recently reported that the firm's "cloud security portfolio performed well with strong double-digit growth and continued momentum of our Duo and Umbrella offerings" last fiscal quarter. Going forward, Cisco Systems is focused on offering end-to-end cybersecurity offerings that can be delivered on-premise or through the cloud. Cisco SecureX is the company's cloud-native cybersecurity platform and since it become widely available this past June, "over 5,400 customers are already seeing the benefits of this platform" according to recent management commentary.
Webex--Cisco Systems' telecommunications offering--posted double-digit revenue growth last fiscal quarter according to the latest management commentary. The firm sees the service hosting 600 million average quarterly users of late. Cisco Systems continues to bulk up the operation's capabilities and recently added noise cancellation and real-time language translation capabilities to Webex, along with other upgrades. Recent acquisition activity, including the purchase of IMImobile (expected to close this fiscal quarter) and Slido (expected to close during the second half of this fiscal year), should help Cisco Systems build up a suite of applications for Webex. This will give the company a chance to differentiate its telecommunications and workplace connectivity offerings while creating new growth opportunities in the process.
Looking ahead, Cisco Systems aims to capitalize on the transition towards 5G, 400 gig and Wi-Fi 6 offerings through its SD-WAN portfolio (software-defined wide-area network that, for example, better allows the networks on campuses to handle the widespread use of cloud-delivered applications with an eye towards data handling and optimization operations), routing, 5G mobile core platforms, optics and automation capabilities. Integrating its cybersecurity offerings with its other products and services is key due to the rise of malevolent cyber actors over the past decade (with an eye towards state-backed cyber criminals).
Acquisition Terms Changed
Cisco Systems is in the process of acquiring Acacia Communications Inc (ACIA), which sells optical interconnect offerings that seek to generate efficiency gains at data centers, though the terms of the deal were modified in January 2021. The deal was first announced in July 2019 however, regulatory hurdles and other concerns (such as Acacia Communications believing the value of its business had grown significantly due to changing IT trends in light of the pandemic) delayed the deal until Cisco Systems agreed to increase its all-cash offer from $70 per share of ACIA up to $115 per share.
Now, Cisco Systems expects to pay $4.5 billion in net cash considerations to acquire Acacia Communications, and the transaction is expected to close by the end of March 2021. Cisco Systems has the financial capacity to acquire Acacia Communications through an all-cash deal while still being able to retain its pristine balance sheet. By joining forces, Cisco Systems will be able to offer a more comprehensive slate of services and products (billed as a "world class coherent optical solutions") that are geared towards data centers and networking operations. We like the deal from an operational perspective.
Concluding Thoughts
Shares of Cisco Systems were down just under 3% on February 10 during normal trading hours, likely in part due to management communicating that the company continues to face sizable near-term headwinds, though we viewed the report positively. Cisco Systems' balance sheet is pristine, its free cash flow generation abilities are impressive, and its near-term outlook indicates revenue growth is expected to return this fiscal quarter. Underlying demand for several of Cisco Systems' core offerings remains strong, and a resumption of major IT projects at its enterprise clients should provide a powerful uplift to the company's financial performance going forward. We continue to like exposure to Cisco Systems in our newsletter portfolios.
-----
Related: ACIA, CSCO
Other: ANET, HPE, JNPR, VMW, EXTR, NTCT, DELL, ZM, COMM, CHKP, DT, FFIV, FEYE, FTNT, LNVGY, LNVGF, LOGM, NEWR, NTNX, PANW, RNG, WORK, UI, ZS

Valuentum members have access to our 16-page stock reports, Valuentum Buying Index ratings, Dividend Cushion ratios, fair value estimates and ranges, dividend reports and more. Not a member? Subscribe today. The first 14 days are free.
Callum Turcan does not own shares in any of the securities mentioned above. Cisco Systems Inc (CSCO) is included in both Valuentum's simulated Best Ideas Newsletter portfolio and simulated Dividend Growth Newsletter portfolio. Some of the other companies written about in this article may be included in Valuentum's simulated newsletter portfolios. Contact Valuentum for more information about its editorial policies.