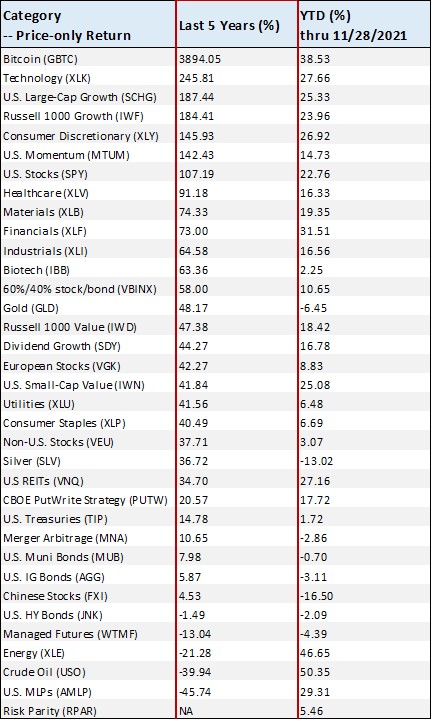 Image source: Seeking Alpha, retrieved November 28
-----
Valuentum members have access to our 16-page stock reports, Valuentum Buying Index ratings, Dividend Cushion ratios, fair value estimates and ranges, dividend reports and more. Not a member? Subscribe today. The first 14 days are free.
The Benefits of Premium Membership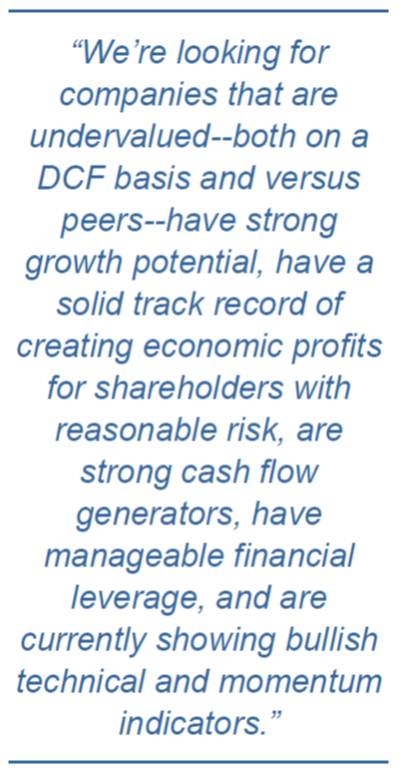 Sign Up Today. First 14 days FREE!
At Valuentum (val∙u∙n∙tum) [val-yoo-en-tuh-m], we strive to stand out from the crowd. Most investment research publishers fall into a few camps, whether it be value, growth, income, momentum, chartist or some variant of the aforementioned. We think each in its own right holds merit, but the combination of these approaches is even more powerful. After all, stock price movements aren't just driven by investors of the value or growth variety, but by all market participants. Therefore, we look at stocks from a variety of investment perspectives in order to better understand and capitalize on opportunities. We want to provide our clients and subscribers with relevant information.
Though the breadth of our analysis is large, the core of our process centers on in-depth discounted cash flow analysis and the concept of a margin of safety (invented by Benjamin Graham and embraced by Warren Buffett and Valuentum). In our 16-page stock reports, we offer a fair value estimate for each company and assess the attractiveness of the firm's valuation based on its respective margin of safety. We also provide a relative valuation assessment in the context of the firm's industry and peers. A cross section of our ValueCreation and ValueRisk ratings provides a financial assessment of a company's business quality and competitive advantages, while our ValueTrend and Economic Castle ratings offer insight into the trajectory of a firm's economic profit creation (ROIC versus WACC).
Our analysis doesn't stop there. We offer a technical evaluation of the stock as well as an assessment of other momentum indicators. We not only want to reveal to investors which firms are undervalued (both on a discounted cash flow and relative value basis), in our view, but we also want to provide investors with the information needed to anticipate entry and exit points. Most investment research publishers focus on arriving at a target price or fair value estimate, but fall short of providing a technical or momentum assessment to bolster buy and sell disciplines. We go the distance and strive to provide investors with answers--not half the story. An explanation of our approach would not be complete if we didn't describe our ideal stock idea. We're looking for companies that are undervalued--both on a discounted cash flow basis and versus peers--have strong growth potential, have a solid track record of creating economic profits for shareholders with reasonable risk, are strong cash flow generators, have manageable financial leverage, and are currently showing bullish technical and momentum indicators.
Our favorite ideas are always included in the newsletter portfolios; when entered into the newsletter portfolios, these favorite ideas typically (but not always) score a 9 or 10 on the Valuentum Buying Index, our stock-selection methodology. We also provide dividend reports and calculate a company's forward-looking, cash-flow based measure of dividend health, the Dividend Cushion ratio, to offer a unique picture of the investment opportunity, from value through momentum! Become a member of Valuentum to gain access to our premium commentary, including our 16-page stock and dividend reports. The regular premium plan offers complete access to our website and includes both the Best Ideas Newsletter and Dividend Growth Newsletter (each delivered monthly). These newsletters showcase how we put the fair value estimate, fair value range, Valuentum Buying Index, and Dividend Cushion ratio, among other metrics, into practice. Please see more details about Valuentum's subscription plans below and don't forget about the High Yield Dividend Newsletter or the Valuentum Exclusive publication, valuable add-on features to any membership.
<< Add the Valuentum Exclusive publication
----------
Valuentum (val∙u∙n∙tum) [val-yoo-en-tuh-m] Securities Inc. is an independent investment research publisher, offering premium equity reports, dividend reports, and ETF reports, as well as commentary across all sectors/companies, a Best Ideas Newsletter (spanning market caps, asset classes), a Dividend Growth Newsletter, modeling tools/products, and more. Independence and integrity remain our core, and we strive to be a champion of the investor. Valuentum is based in the Chicagoland area.
Valuentum is not a money manager, broker, or financial advisor. Valuentum is a publisher of financial information.
The Benefits of Premium Membership >>