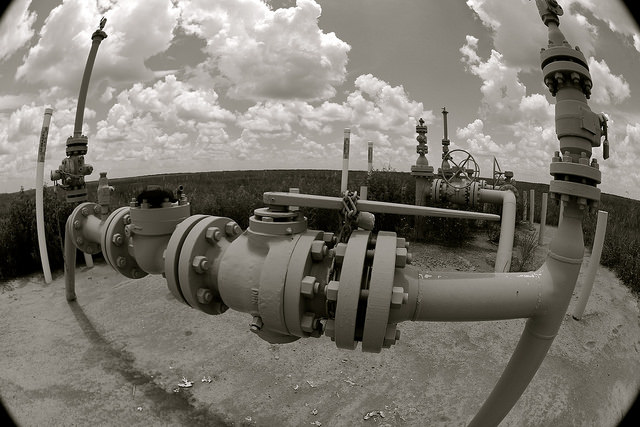 Image Source: Roy Luck
Nelson's Take
We continue to be quite cautious on the midstream MLP business model (AMLP), including Energy Transfer Partners' (ETP), given its extreme capital-market dependency (i.e. the continuous need for new equity and debt capital), and we maintain our view that the group is 1) inextricably tied to energy resource pricing, if not directly (5%-10%) than indirectly through the financial health of their upstream customer bases and 2) the credit markets via ongoing project-financing requirements and outsize debt loads. Many in the group continue to be capital-intensive, highly-leveraged entities that have little cash cushions on the books to handle exogenous shocks. Most, if not all, generate traditional free cash flow (CFO less all capex) shortfalls, after cash distributions paid.

That said, we're now largely neutral on the midstream energy MLP space (and ETP). The oil price shock that sent the black liquid down to the mid-$20s has alleviated and as a result, lenders have loosened up. The threat of any immediate credit crunch is now behind most of the group (for now), and many like Kinder Morgan (KMI), for example, have shored up their finances a bit through asset sales. Energy Transfer Partners, in particular, has implicitly, benefited in our view from the failed Energy Transfer Equity (ETE) - Williams (WMB) deal. With that fiasco now off the table, there won't be reverberations through Energy Transfer Equity's subsidiaries, including Energy Transfer Partners, something we had been most concerned about as it relates to the latter.

Major concerns regarding a disruption caused by the Fed raising rates have also subsided a bit. For one, the Fed continues to be extremely accommodating, and we don't see much that will change this -- for the most part, economic data has been good and unemployment is low and inflation is tame. In this light and on the basis of some of the yields in the midstream energy space, it may be some time before the much-feared "yield" tipping point is reached (when Treasury yields become greater than dividend yields) and asset flight away from energy midstream MLPs take hold, resulting in selling pressure.
Jul 1, 2016
Distributing Truth on MLPs
The near term outlook for many midstream MLPs has cleared up quite a bit, but our concerns with the long-term sustainability of the MLP business model remain.
Apr 19, 2016
Our Reports on Oil & Gas Pipeline Firms
Our reports on the Oil & Gas Pipeline industry can be found in this article. Reports include BWP, BPL, DPM, ENB, ETP, EPD, EVEP, HEP, KMI, MMP, NS, PAA, SE, SEP, WES.