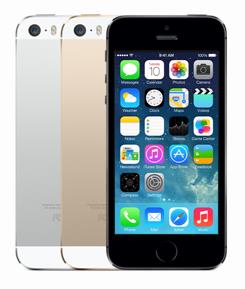 Following shares of portfolio holding Apple (click ticker for report: AAPL) has been an interesting task during the past week. Shares dropped 8% following the announcement of the iPhone 5S and 5c and the lack of a statement about a final deal with China Mobile. We continue to believe the China Mobile announcement will eventually occur, but for now, let's look at what some top reviewers are saying about the iPhone 5S.
"The best part is that it actually works — every single time, in my tests. It's nothing like the balky, infuriating fingerprint-reader efforts of earlier cellphones. It's genuinely awesome; the haters can go jump off a pier…
The iPhone's ecosystem is a deal-sweetening perk — the best apps; the best-stocked online stores for music and movies; smooth synchronizing of your calendars, addresses and even photos among Apple phones, tablets and Macs; and enough cases and accessories to reach from the landfill to the moon."
- David Pogue
"And it is indeed fast: the scanner was able to pick up all of our fingers in fractions of a second and from any angle. It's so natural, in fact, that we almost forgot that passwords and unlock screens even existed on the 5s; on countless occasions we tried to unlock the iPhone 5 and 5c with the scanner before realizing that we had to use the "old-fashioned" slide-to-unlock method…
All this talk about the A7 and M7 joining forces to save power brings us to one of the more important topics of any smartphone review: battery life. Apple never publicly discusses the size of its batteries, but Anandtech's Brian Klug pored over the new iPhone's FCC docs and concluded that we're looking at a 10 percent increase in capacity -- a 1,580mAh (5.96Whr) cell versus 1,440mAh (5.45Whr) in the iPhone 5."
- Myriam Joire
"The iPhone 5S is the first digital device I've seen with a simple, reliable fingerprint reader—one you can confidently use, without a thought, to unlock the device instead of typing in a passcode. You can even use this fingerprint reader, called Touch ID, to authorize purchases from Apple's App, iTunes and e-book stores.
It sounds like a gimmick, but it's a real advance, the biggest step ever in biometric authentication for everyday devices. After using Touch ID, I found it annoying to go back to typing in passcodes on my older iPhone…
After a week of testing the iPhone 5S, I like it and can recommend it for anyone looking for a premium, advanced smartphone. If you are an iPhone fan with any model older than the iPhone 5, the new 5S will be a big step up. If you own an iPhone 5, there's less of a case for upgrading, unless you want the fingerprint reader and improved camera. You can get the new OS free of charge."
- Walter Mossberg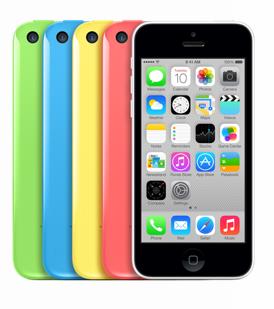 What about the 5c?
"As you might expect, the iPhone 5c performs a lot like the iPhone 5, which is to say it's lag-free, fast and responsive. You won't want for processor power with current generation games and apps, and at least for now, the difference between 32-bit and 64-bit apps (which are new with the iPhone 5s and its A7 system-on-a-chip) won't be felt by any consumers…
The iPhone 5c is an improvement, even if slight, to the smartphone I'd still call the best available if Apple hadn't also released the iPhone 5s. I'll say that with the caveat that I believe the iPhone is still the best smartphone available for the largest number of smartphone buyers, in terms of both usability and design, even with the dramatic changes wrought by iOS 7. Given the choice, I'd choose an iPhone 5c over an iPhone 5, based on design alone, and ignoring its other benefits. In other words, if you're in the market for a new smartphone, Apple's iPhone 5c should be right near the top of your list."
- Darrell Etherington
"We're not going to lie. The iPhone 5c is gorgeous -- we'd even argue that it's the most beautiful iPhone since the 4 and 4s. It instantly makes the iPhone 5 and 5s look staid in comparison. Sure, we prefer materials like aluminum and glass over plastic, and we appreciate the intricate craftsmanship that goes into building the iPhone 5 and 5s, but still, we can't help it -- the 5c just triggers some reptilian part of our brains that screams, "OMG, color!" It brings a breath of fresh air to the iPhone lineup and will appeal to consumers at an emotional level. As such, we predict the 5c is going to be wildly popular this holiday season.
In iOS 7, which comes pre-loaded on the 5c and the 5s, skeuomorphism is out (finally!) and flat is in, but unlike Windows Phone and other flat UIs, iOS 7 restores some depth with layers, translucency and even parallax. It looks amazing, especially on the colorful iPhone 5c, and shows what's possible when hardware and software are designed as one."
- Myriam Joire
Valuentum's Take
It's not surprising to us that the iPhone 5S and 5c are receiving fantastic reception from reviewers. Improved hardware, a new operating system, and frankly, risk-taking, continue to drive strong products at Apple. We are incredibly excited to see what sort of margins the new 5c carry, and we remain confident holding the firm in both of our actively-managed portfolios.
Disclosure:
RJ Towner owns shares of the following companies mentioned in this article: AAPL