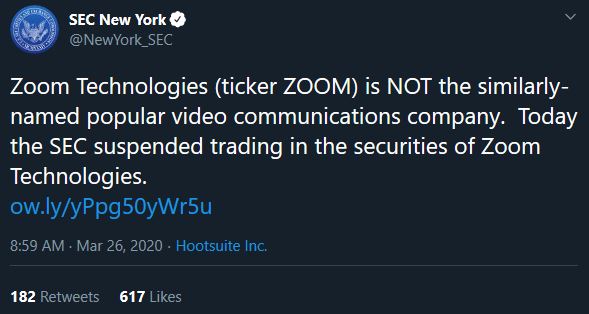 Image: There may no longer be any basis for believing in efficient markets. Investors were bidding up the price of the wrong company because of confusion over its ticker symbol. This is just one example of how markets are inefficient.
Bailouts coupled with Fed and Treasury stimulus from COVID-19 will have profound implications on investment behavior, with expectations for indexing and quantitative strategies to continue to proliferate. New rules may be required to ensure that investors' interests are truly being put first. President of Valuentum Brian Nelson presents a call to action.
Tickerized for the following: AMTD, BLK, DNB, FDS, IBKR, LPLA, MCO, MORN, NTRS, RJF, SCHW, SPGI, TRI, TROW, VALU
---
Valuentum members have access to our 16-page stock reports, Valuentum Buying Index ratings, Dividend Cushion ratios, fair value estimates and ranges, dividend reports and more. Not a member? Subscribe today. The first 14 days are free.
Brian Nelson owns shares in SPY and SCHG. Some of the other securities written about in this article may be included in Valuentum's simulated newsletter portfolios. Contact Valuentum for more information about its editorial policies.