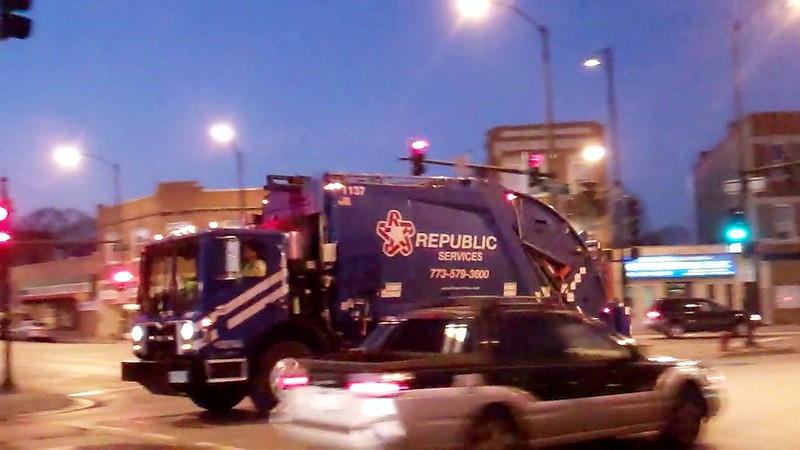 Image Source: Arvell Dorsey Jr.
We continue to be huge fans of the garbage hauler industry. One of our favorites, Republic Services reported second-quarter results that displayed the resilience of its operations and its cash-flow-generating prowess. The company raised its dividend payout 5%, and we plan to continue to include the company as an idea in the Dividend Growth Newsletter portfolio.
By Brian Nelson, CFA
On August 6, Republic Services (RSG) reported solid second-quarter results. Despite a global pandemic that is wreaking havoc across many industries, Republic Services reported adjusted net income for the period of $0.81 per share, which advanced a couple pennies on a year-over-year basis. We credit management for driving adjusted earnings higher in an environment of heightened cost pressures in its residential operations as consumers "cocooned" at home. CEO Donald Slager could not have said it better:
Our second quarter results clearly demonstrate the resiliency of our business and the strength of our cash flow. During the quarter, we expanded adjusted EBITDA margin 170 basis points, increased adjusted earnings and delivered double-digit growth in adjusted free cash flow.
Year-to-date, Republic Services has hauled in operating cash flow of $1.334 billion, up more than 17% on a year-over-year basis, while adjusted free cash flow advanced nearly 20%. Management noted that most of the increase in operating cash flow was a result of improvements in working capital, though we note the company was highly effective in driving core price increases higher to the tune of 4.7%. The pricing strength coupled with higher recycled commodity prices helped to increase its EBITDA margin 170 basis points on a year-over-year basis. We continue to like Republic Services' CPI-based book of business, which tends to offset cost pressures to preserve hefty margins.
On the heels of such strong results, Republic Services reinstated its full-year 2020 adjusted free cash flow guidance, to the range of $1.1-$1.175 billion, which only assumes modest improvement in the economic environment through the course of 2020. Much to the delight of dividend growth investors, Republic Services increased its dividend 5%, making it 16 consecutive years of dividend increases at the garbage hauler. On an annualized basis, Republic Services dividend is now $1.70, implying a dividend yield of 1.9% on a forward-looking basis.
Concluding Thoughts
It's hard to believe that Republic Services' revenue declined more than 6% in the second quarter, given its adjusted margin and free cash flow performance, but it happened. The resiliency of its business model in the face of COVID-19 is why we continue to like this name as humanity continues to battle back against the pandemic. We plan to keep Republic Services as an idea in the Dividend Growth Newsletter portfolio for the foreseeable future.
Environmental Services: CWST, RSG, SRCL, WCN, WM
Related: EVX, USMV
----
Valuentum members have access to our 16-page stock reports, Valuentum Buying Index ratings, Dividend Cushion ratios, fair value estimates and ranges, dividend reports and more. Not a member? Subscribe today. The first 14 days are free.
Brian Nelson owns shares in SPY and SCHG. Some of the other securities written about in this article may be included in Valuentum's simulated newsletter portfolios. Contact Valuentum for more information about its editorial policies.