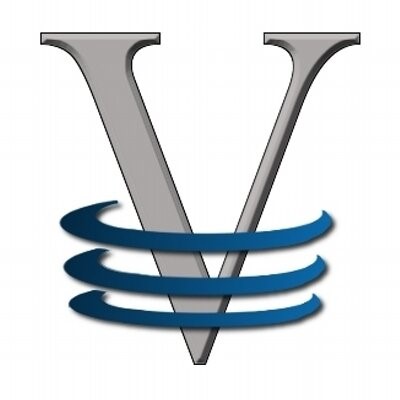 By Valuentum Analysts
Air Products and Chemicals
We've raised our fair value estimate of Air Products and Chemicals (APD) to $250 from $207 per share on account of expectations that the industrial gas giant will bring several new large projects online in the next few years and the firm will execute better than previously expected over this time horizon. Air Products' dividend coverage remains healthy, and while its Dividend Cushion ratio is near parity (~1), the strength of its payout is underpinned by its "A-rated" investment grade credit ratings and quality cash flow profile. The industrial gas space remains a highly profitable oligopolistic consideration, too, and Air Products' long dividend growth track record speaks to this benign industry environment.
Air Products and Chemicals 16-page Stock Report >>
Air Products and Chemicals Dividend Report >>
Ford and General Motors
In light of the improving long-term outlook for the auto industry, we've meaningfully raised our fair value estimates for both Ford (F) and General Motors (GM) aided by the potential for operating margin improvement due to past manufacturing-footprint rationalization efforts and the less labor-intensive nature of electric-vehicle (EV) production (once scale is achieved). We also view the long-term potential of the EV market as bigger than before, leaving the door open for the traditional auto makers to give Tesla (TSLA) a run for its money. We're excited about new products coming out of Ford, and from GM, including GMC's Hummer EV, which while expensive, is quite the head-turner. Our updated fair value estimates for Ford and GM are $10 per share and $46 per share, respectively.
Ford's 16-page Stock Report >>
General Motors' 16-page Stock Report >>
EOG Resources
Sharp improvements in the outlook for the broader oil and gas industry combined with EOG Resources (EOG) being best-of-breed has led us to increase our fair value estimate of the company. We also upgraded the company's dividend health ratings due to its relatively modest net debt load and improving free cash flow outlook. EOG's dividend obligations have become more meaningful of late, though we note they are coming off of a low base, and we think the firm is in a much better position to cover them than even a few months ago thanks to improved energy resource pricing. Our updated fair value estimate for EOG Resources is $60 per share.
EOG Resources' 16-page Stock Report >>
EOG Resources' 16-page Dividend Report >>
Lockheed Martin
We've raised our fair value estimate of Lockheed Martin (LMT) marginally to $400 per share thanks to a more optimistic bent on the acyclical nature of defense spending in these uncertain times, even in the context of competing budget priorities during the COVID-19 pandemic. Lockheed Martin has fantastic value-creation capabilities, generating robust returns on invested capital. The defense giant is a holding in the Dividend Growth Newsletter portfolio, too, and boasts a solid Dividend Cushion ratio of 1.8 on a dividend yield of ~3% backed by a robust backlog of unfulfilled business. With Boeing (BA) in heaps of trouble, Lockheed is now our favorite defense contractor.
Lockheed Martin's 16-page Stock Report >>
Lockheed Martin's Dividend Report >>
CVS Health Corp
We remain bearish on CVS Health (CVS), though we've fine-tuned our fair value estimate a tad higher. The firm will likely face significant headwinds from 1) prescription drug pricing competition, calls to lower prescription drug prices, 2) new market entrants--Amazon (AMZN) launched its own online pharmacy in November 2020--and 3) potential changes to the US healthcare space (with an eye towards PBMs and the rebate system currently in place). Synergies from the Aetna-CVS deal along with favorable secular tailwinds due to demographic trends (the "greying of America" trend) may offset headwinds to a degree, but it is hard to see how CVS will be able to replicate its 2019-2020 success over the next 3-5 years. The company's fair value estimate of $58 per share remains sensitive to our mid-cycle gross margin forecast.
CVS Health's 16-page Stock Report >>
CVS Health's Dividend Report >>
----
Valuentum members have access to our 16-page stock reports, Valuentum Buying Index ratings, Dividend Cushion ratios, fair value estimates and ranges, dividend reports and more. Not a member? Subscribe today. The first 14 days are free.