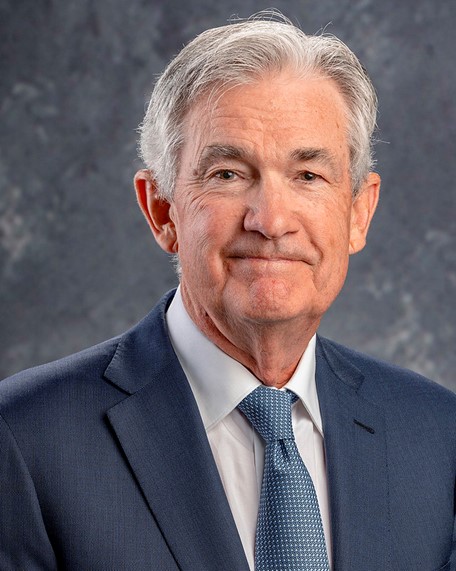 Image Source: Federal Reserve
The Fed upped its key benchmark rate to the range of 3%-3.25% on September 21, but it may not be enough to stem the rise in inflation. We think the market has further room to fall.
By Brian Nelson, CFA
We think the Fed is looking to crush the economy and break the will of businesses to raise prices. Unfortunately, there is only so much that hiking the federal funds rate can do, and much of the inflation that is hurting the consumer is coming in the form of food prices, and this doesn't look like it will abate anytime soon.
I had warned about a coming market "flush" in a late August video, in part due to the rapid increase in food-at-home cost inflation, something that I noted wasn't necessarily included in the government's numbers. The August CPI report, released September 13, revealed many of my concerns about food-at-home cost inflation that is absorbing far too much of fixed-income budgets these days, and news from General Mills (GIS) September 21 showed this will likely continue.
My goodness – look at the price increases across General Mills' product line-up! The company's volumes are dropping like a rock, while price increases are up 15 percentage points across the company. In its North American Foodservice operations alone, price increases leapt 21 percentage points! These types of price increases are destroying consumer budgets.

Image Shown: Price increases at General Mills show that food price inflation continues to weak havoc on consumer budgets. Image Source: General Mills
Concluding Thoughts
As I noted earlier in August, there has been a fundamental step-change on the pressure on consumer budgets, and this is only starting to show up in the government's numbers.
The big question is whether Fed rate hikes will truly dissuade companies such as General Mills from further product price hikes when such pricing optimization is driving tremendous operating profit growth -- 29% for the cereal maker in the most recently-reported quarter.
The Fed is tightening quickly, but we remain decidedly bearish and think this market has further room to fall.
-----
Related: GIS, KHC, KRL, SJM, CPB, POST, M, JWN, AEO, DKS, CALM, ADM, BG, WMT, TGT, COST, BJ, KO, MDLZ, UTZ, PEP
Brian Nelson owns shares in SPY, SCHG, QQQ, DIA, VOT, BITO, and IWM. Valuentum owns SPY, SCHG, QQQ, VOO, and DIA. Brian Nelson's household owns shares in HON, DIS, HAS, NKE. Some of the other securities written about in this article may be included in Valuentum's simulated newsletter portfolios. Contact Valuentum for more information about its editorial policies.
Valuentum members have access to our 16-page stock reports, Valuentum Buying Index ratings, Dividend Cushion ratios, fair value estimates and ranges, dividend reports and more. Not a member? Subscribe today. The first 14 days are free.