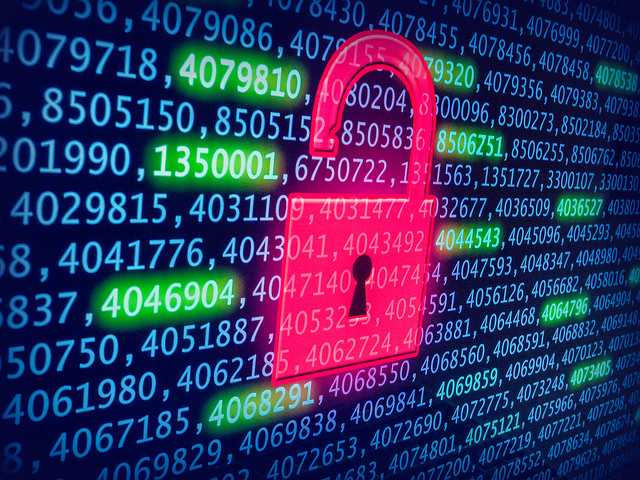 Image Source: Blogtrepreneur
One of the latest additions to the Best Ideas Newsletter portfolio experienced strong top-line growth in both of its operating segments during the first quarter, and we continue to like the company's exposure to the cyber intelligence arena.
By Brian Nelson, CFA
Our thesis on Verint (VRNT) is unchanged after the company reported strong first-quarter 2017 results June 7 led by a Cyber Intelligence division that experienced revenue growth of 19% on a year-over-year basis. Verint is one of our favorite ideas to capitalize on the increased spending to prevent cybercrime. We do not expect to make any changes to our fair value estimate at this time, and we plan to continue to include the idea in the Best Ideas Newsletter portfolio. Our fair value estimate stands at $50 per share.
Verint's total GAAP revenue advanced 6.3% in the period, while GAAP gross profit jumped 3.8%. The company reported GAAP operating and GAAP net losses in the quarter, as selling, general and administrative (SG&A) expenses remain a large portion of the company's expense profile at ~39% of revenue. Adjusting for a large number of items--acquisition and restructuring related and stock-based compensation and amortization--non-GAAP operating income rose to $42.7 million from $34.8 million in the period, revealing 2.1 percentage points of margin expansion on the non-GAAP operating line.
We dislike the large discrepancies between GAAP and non-GAAP earnings in this idea, but we like the company's free cash flow generation, which offers better insight into the quality of earnings, in our opinion. Net cash provided by operating activities came in at $59.8 million in the quarter, while the company paid only $7.2 million in purchases in property, plant and equipment, good enough for traditional free cash flow generation of $52.6 million, or more than 120% of non-GAAP operating earnings. This speaks to a high-quality cash earnings stream. Still, we'd like to see GAAP and non-GAAP results start to converge in the coming years, as this would offer us even greater levels of conviction in Verint's valuation opportunity.
Verint's management team was pleased with the performance, and the executive suite spoke to its ability to "win new customers, expand (its) footprint with existing customers, and become a more strategic vendor." What excites us the most about Verint's opportunity is its solutions to combat terrorism and cybercrime, a "long-term growth opportunity." Its Cyber Intelligence division accounted for ~34% of total sales in the quarter, up from ~30% in the year-ago period, and we expect this growth area to become an even larger part of Verint's business in coming years. The company's total addressable market has expanded to ~$8 billion today from estimates of $3 billion in 2012. From the conference call:
Verint is a leading provider of security and intelligence data mining software. Our solutions, which combine sophisticated data mining technology and deep domain expertise, are used for a broad range of use cases including national security, law enforcement, cyber security and situational intelligence.
The use cases in which we are currently seeing significant interest from customers include national security and law enforcement agencies, which use our solutions to capture and fuse data from many sources, analyze the data, gain insights and take action. We have significant experience deploying large-scale solutions for these types of agencies globally, including winning and delivering $10 million-plus projects. Our success in winning large-scale projects is driven by our data mining capabilities, domain expertise and broad portfolio.
The second use case are government cyber security organizations which use our solutions to build intelligent security operating centers and leverage data mining to make their cyber analysts more effective in responding to and eliminating cyber threats. We recently issued a press release for a multimillion dollar win for Latin American government for a project to protect that country against sophisticated cyber attacks.
Looking ahead, Verint expects mid-single-digit growth in its Customer Engagement division and high single-digit revenue growth in its Cyber Intelligence division, the latter forecast we think is too conservative on the basis of the strong industry backdrop and performance thus far in 2017. For the current fiscal year, Verint expects non-GAAP diluted earnings per share at the midpoint of its revenue expectations of ~$2.70, implying shares are trading at ~16 times current fiscal-year numbers (a hidden opportunity in an otherwise frothy equity market). The company's strong free cash flow generation speaks to higher quality earnings than non-GAAP operating numbers might suggest, and we maintain our view that Verint is an interesting value-oriented idea to gain exposure to the growth area of cybercrime prevention.
Now watch: "Podcast: Defense Spending and the Explosion of Cyber Crime"
Software - Security: CHKP, FEYE, FTNT, IMPV, PANW, PFPT, SYMC, VRSN
Related ETF: HACK