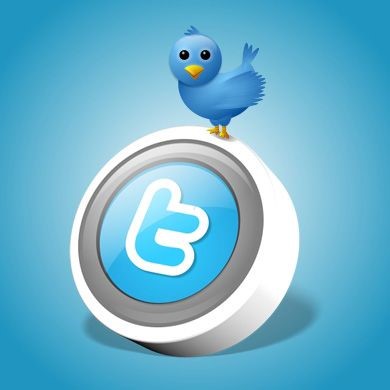 Image Source: Xiaobin Lui
We like Twitter's improved free cash flow generation and net cash position on the balance sheet, but it's too hard for small businesses to build customer trust on the platform, and the lack of engagement from followers at mom-and-pop businesses is almost hard to believe. It seems like Twitter remains primarily a distribution platform for politicians, the media and celebrities, those already having exposure from other avenues. Small, mom-and-pop businesses – the bread and butter behind future advertising revenue at Twitter - can't make Twitter work for them as returns on their investment remain minimal, at best.
By Brian Nelson, CFA
We had warmed up to Twitter (TWTR) in February because we thought the platform may hold more promise for small businesses, at least with respect to our experience. However, from our ongoing channel checks, we think this is now more doubtful. Consumers demand more than even the recently-raised 280-character limit when it comes to building trust, and given the flood of content, the attention span for most on social media isn't sufficient enough to drive meaningful sales conversions from advertising initiatives on the Twitter platform, in our view.
Though we liked the company's recent progress, especially when it reported fourth-quarter results in February, we're not sure Twitter has staying power as a social media entity. Quite simply, Twitter has to do more for small businesses to believe that their tweets are actually being viewed and not going into a vast abyss of nothingness. Without the ad revenue from small businesses backing future growth initiatives, Twitter is stuck.
The challenge with the Twitter "story" is not that it is difficult to follow topics, interests, or events, but the platform lacks what its core should be: social. Twitter, today, has become more of a news source, and articles by large online syndication providers, for example, now sometimes are but a series of tweets with little commentary. Perhaps the only thing Twitter has going for it is the need for many businesses to initially gain "social proof," which today, may even be more important than brand or reputation. For example, many consumers use the number of followers or likes as a benchmark for quality, fair or not. But once "social proof" occurs, there may be no need for businesses to keep pumping money into low-ROI advertisements.
That said, however, the company's first-quarter report of 2018, released April 25, wasn't bad. Revenue advanced 21% on a year-over-year basis, while data licensing and other revenue jumped at a near-similar pace. US revenue increased just 2% year-over-year, however, while international revenue drove most of the improvement in the quarter, up 53% on a year-over-year basis. We think the slow growth in the US is telling of the dynamics we have outlined in the prior paragraphs. Social proof for many businesses has already been achieved in the US. Why do they need to keep spending capital on money-losing advertising?
In any case, it was good to see Twitter's GAAP net income jump to $61 million in the quarter from a loss of $62 million in the year-ago period. On a non-GAAP basis, net income leapt to $123 million compared to $53 million in last year's quarter. Adjusted EBITDA margins in the quarter were solid, too, at 37% of total revenue, revealing ~6 percentage points of expansion versus the same period a year. Adjusted free cash flow improved to $135 million from $126 million in last year's period, and Twitter ended the quarter with $4.5 billion in cash and cash equivalents, revealing tremendous option value. It holds about $1.65 billion in convertible notes on the books, its only meaningful source of obligations.
Looking ahead, Twitter offered a more-cautious outlook than what many had been anticipating, though the meager growth in the US for the quarter was probably telling of something internally "not quite right," in our view. Specifically, Twitter noted that it faces "increasingly difficult comparables in the second half of 2018 as (it) approaches the anniversary of the broad-based recovery that began in the second half of 2017." We take this to mean that performance thus far in the second quarter hasn't been going that well either, and perhaps the excitement surrounding the potential of the increase to the 280-character limit has worn off. Perhaps what can't work with 140 characters can't work with 280 characters either, many might be finding out. Our fair value stands at $27 per share, though this might be optimistic. We continue to prefer Facebook (FB).
Related: SNAP
-----
Valuentum members have access to our 16-page stock reports, Valuentum Buying Index ratings, Dividend Cushion ratios, fair value estimates and ranges, dividend reports and more. Not a member? Subscribe today. The first 14 days are free.
Brian Nelson does not own shares in any of the securities mentioned above. Some of the companies written about in this article may be included in Valuentum's simulated newsletter portfolios. Contact Valuentum for more information about its editorial policies.