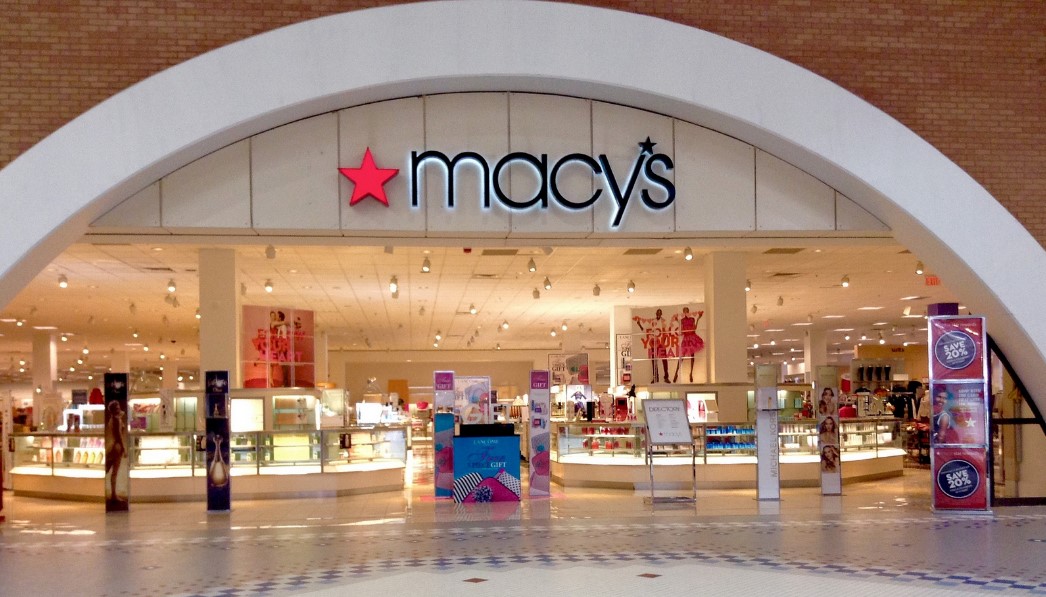 Image Source: Mike Mozart
Priceline and Boeing have been here before. Fickle retail continues to succumb to the Amazon effect.
By Brian Nelson, CFA
The Dow Jones Industrial Average (DIA) closed just shy of the 21,000 mark on May 11, while the S&P 500 (SPY) ended the session at ~2,395. We continue to ride the wave in the equity markets higher, even as we exercise caution almost across the board. First-quarter earnings season has actually been quite good, however, with the "blended earnings growth rate for S&P 500 companies north of 10% (it was 13.5% with more than 80% of S&P 500 companies reporting). FactSet noted in its May 5 report that this pace of growth is the highest since the third quarter of 2011. The 12-month forward P/E for the S&P 500 remains in elevated territory at 17.5 times.
We've covered a lot of ground in previous notes during this earnings season, but incremental news continues to flow in. The first order of business is Best Ideas Newsletter portfolio holding Priceline's (PCLN) first-quarter report, released May 9. Quarterly gross travel bookings advanced 27% on a constant-currency year-over-year basis, while gross profit leapt at a 17% pace from the prior-year period, also on a constant-currency basis. Shares sold off--as they usually do--on conservative guidance. This has happened many a time before with Priceline, and it will again. We still like shares a lot. Free cash flow of $310 million in the first quarter improved from ~$290 million in the year-ago period, and Priceline's balance sheet remains strong, even was we note $7.3 billion in long-term debt on the books. We think the market has overreacted to the report, and we don't plan to change our position in the newsletter portfolio.
News hit the wires May 10 Boeing (BA) has "temporarily suspended flights of its new 737 Max jetliner because of a potential manufacturing flaw in the engines." Engine-makers General Electric (GE) and Safran (SAFRY) are working to resolve this issue, and frankly, we're not concerned at all. Having monitored Boeing's ups and downs with its 787 Dreamliner program, such news as it relates to plane development can almost certainly be expected. Even if the issue is more complex than reported, we're still not concerned. Boeing faced a plethora of problems with the 787, and it came out on top. I call these "teething" issues, and we won't be parting with either Boeing or General Electric in the newsletter portfolios. The 737 MAX is the fastest-selling aircraft in Boeing's history, and the jet maker knows how to make and deliver jetliners, especially the workhorse of the industry, the 737.
Aerospace Suppliers: AIR, AIRI, AL, ATRO, COL, HEI, HXL, ISSC, SPR, TATT, TDY, TXT
If it wasn't CEO Eddie Lampert blaming the media for Sears' (SHLD) troubles that made the top headline in retail May 11, it certainly was Macy's (M) and Kohl's (KSS) weak first-quarter reports that sent stocks of most equities in the retail industry reeling. Macy's finished 17% lower on the session May 11, while Kohl's dropped nearly 8%. The Amazon (AMZN) effect continues to wreak havoc, and we maintain our view that JC Penney (JCP) and Sears may not make it through the other side of the next recession. The ongoing trend toward online purchases will continue to hurt most mall-based retailers, and there may not be a solution to their problems. Our retail exposure in the Best Ideas Newsletter portfolio remains conservative and includes Dollar General (DG) and Michael Kors (KORS). We recently removed Coach (COH) from the Dividend Growth Newsletter portfolio, but we still include Hanesbrands (HBI). Others with heavy retail exposure may be panicking, but our exposure is minimal.
Retail - Apparel (Teen-30yrs, Off-Price, Outdoor): AEO, ANF, BKE, COLM, CTRN, EXPR, GCO, GES, GPS, ICON, ROST, TJX, URBN, ZUMZ
Retail - Apparel (Women's, Men's, Children's): ASNA, BEBE, CBK, CHS, CRI, FRAN, GIL, HBI, LB, OXM, PLCE, TLRD
Just a few more things before we wrap up--I wanted to let you know that we've updated our mREIT data sheet and republished a short podcast on our many concerns about the mREIT business model, "Podcast: The Hazards of Mortgage REITs." We don't think the hefty dividend yields of many mREITs are sufficient to compensate investors for the inherent risks of their business models, which are not well understood within the individual investor community. Our report update cycle continues during this busy earnings season, and be sure to have a read of the latest from our healthcare and biotech contributor, Alexander J. Poulos, "Earnings Update on European Big Pharma Featuring Novartis, Sanofi, and AstraZeneca" and "Large Cap Biotech Earnings Review Featuring Biogen, Celgene, and Gilead Sciences." We're available for any questions.