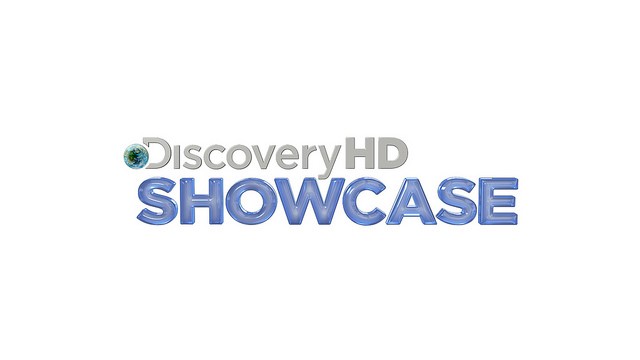 Image Source: Lwp Kommunikáció
Discovery Communications has agreed to acquire Scripps Networks, but will it be enough for the two to remain competitive in the rapidly evolving--and consolidating--media landscape?
By Kris Rosemann
The cable TV industry is not what it was only a few short years ago, and Discovery Communications (DISCA) finally getting its hands on the assets of Scripps Networks (SNI) is only further evidence of this. Both companies have had a relative amount of success in delivering compelling programming to targeted audiences in years past via traditional pay-TV channels, but the days of tuning in to Shark Week on The Discovery Channel through your local cable provider are fading fast. The cord-cutting revolution is one that has been well-covered around the investment world of late, and we have our fair share of concerns for the business models of traditional pay-TV providers as advertising dollars will inevitably follow the growing audiences to online streaming services and other forms of digital media consumption.
Amazon (AMZN), for one, continues to disrupt industries left and right, from traditional retail via its massive online marketplace to food products and retail via its recent acquisition of Whole Foods (WFM) to digital media with Amazon Prime, its subscription-based entertainment offering, and its Amazon Fire TV offerings. But the disruption goes far beyond Amazon. Netflix (NFLX) continues to burn through tremendous amounts of cash in its quest to deliver compelling content via its world-renown streaming service that began as a mail-delivered movie service, and investors seem to be satisfied with exploding levels of off-balance sheet debt-like obligations, as long as subscriber numbers keep climbing.
Perhaps most worrisome for the traditional pay-TV industry, however, is the rapid growth of over-the-top live TV options. Alphabet's (GOOG, GOOGL) YouTube has launched a live-TV streaming service, and other streaming services such as Sling TV (DISH) and Hulu (DIS, CMCSA, FOX, TWX) are only gaining steam in gathering eyeballs to "sell" to advertisers. Even live sporting events are available through a plethora of streaming options, with subscription offerings available for the likes of ESPN, MLB.tv, and NFL Sunday Ticket. The proliferation of smart TVs and other stream-enabling devices such as Amazon's Fire Stick, Sony's (SNE) Roku, and Alphabet's Google Chromecast, are only adding options outside of the traditional pay-TV routes for accessing premium digital content of both the live and on-demand variety.
When considering the rate of change in how consumers view digital content, it is no surprise that consolidation has heated up. Low-cost providers of compelling content with scale are expected to be able to compete most effectively as negotiations over inclusion in different over-the-top services will be increasingly important. AT&T (T) made a huge splash with its acquisition of DirecTV in 2015 as it began bundling traditional TV options into its internet and mobile packages, providing consumers with access to a growing level of entertainment anytime, anyplace. Now the media and telecom giant is working to close its acquisition of Time Warner, which would give it ownership an impressive library of content and future content creation, massive debt loads be damned, "AT&T Targeting Disruption in Transformational Merger."
Enter Discovery Communications and Scripps Networks. The two companies have their fair share of enviable content, and deal-making rumors have surrounded both firms as far back as 2014 when Discovery first attempted to buy Scripps. The Scripps family, which controls ~92% of the voting power of the company, walked away from the deal in 2014, but has now changed its tune. Does the family think it would no longer be able to compete effectively on its own in the progressing media environment, or was the deal price simply too good to pass up? Let's take a look.
On a standalone basis, we had valued shares of Scripps Network at $67 each. The deal price of $14.6 billion implies a per share value of $90 ($63 to be paid in cash, $27 in stock), which is just above the upper bound of our fair value range ($87) of Scripps on a standalone basis. Adding further credence to the notion that Discovery Communications may have overpaid for the company was the presence of Viacom (VIA) throughout the majority of the bidding process, as well as the market's reaction to the news, which resulted in shares of Discovery facing selling pressure following the deal announcement. On the other hand, Scripps shareholders look to have gotten a good deal.
That said, anticipated cost synergies associated with the tie-up are not immaterial ($350 million), and the to-be-combined company will have a strong presence in the pay-TV market (nearly 20% share of the current ad-supported pay-TV US audience), particularly among women (five of the top TV networks for women and 20% share of primetime women pay-TV viewers in the US). Perhaps the most important factor the addition of Scripps will bring to Discovery is an increase in its presence in popular streaming services, an area that Discovery had previously been lacking, though Scripps has seen itself excluded from some high-profile streaming services of late as well (Alphabet's YouTube TV, for example).
We also like the planned commitment to new entertainment consumption trends including short-form, direct-to-consumer, and streaming content, but rapid adoption will be necessary here to keep pace with the evolving industry that looks to be ahead of Discovery in this vein. The deal looks to be a recognition from Discovery that it will not be able to effectively compete in the new world order of pay-TV in its existing form, which may have contributed to its potentially overpaying for Scripps. We think it is worth noting again that the Scripps family controls roughly 92% of the company's voting power and had shot down a deal between Scripps and Discovery in 2014, prior to the rapid rate of change we're now seeing across media.
We like what Scripps will bring to Discovery, and the increased scale should expose Scripps' brands and programming to new audiences around the world, with international expansion a key growth opportunity for the to-be-acquired company as it takes advantage of Discovery's in-place relationships and infrastructure with traditional TV around the globe. However, we think the probability is relatively high that Discovery overpaid for Scripps' assets, and the Scripps family's decision to sell shows its opinion on the company's position in the increasingly intense cord-cutting environment--the family had been slowly selling shares prior to the agreement as well. It could see the writing on the wall. Scripps also recently lowered its financial guidance for 2017 as it continues to face pressure from cord-cutting and the new age consumer, even in its most popular network, HGTV.
All things considered, we weren't particularly enthused about either firm's outlook prior to the merger announcement, and the deal does little to change that, though upside potential does exist. We think management will have to execute flawlessly, especially as it relates to competing with other consolidating media entities across the industry--such as AT&T and Time Warner. Scale and the ability to produce compelling, low-cost content will be paramount to survival in the next generation of media, and the deal is a step in that direction for Discovery. However, the companies are chasing the consolidation of their industry, not leading it. The move is largely a reactionary one, in our view, and though long-term success is still a reasonably probable outcome for the to-be-combined entity, especially after considering the desirability of its content among women, we don't think this deal is the beginning of a next-generation cable TV powerhouse.
Media: CBS, CETV, SNI, TV, TWX
Media - Advertising: CCO, DAKT, IPG, LAMR, MDP, MWW, OMC
Media - CATV: AMCX, CMCSA, DISCA, DISH, VIA
Media - Entertainment: DIS, IMAX, ISCA, LYV, MSG, NWSA