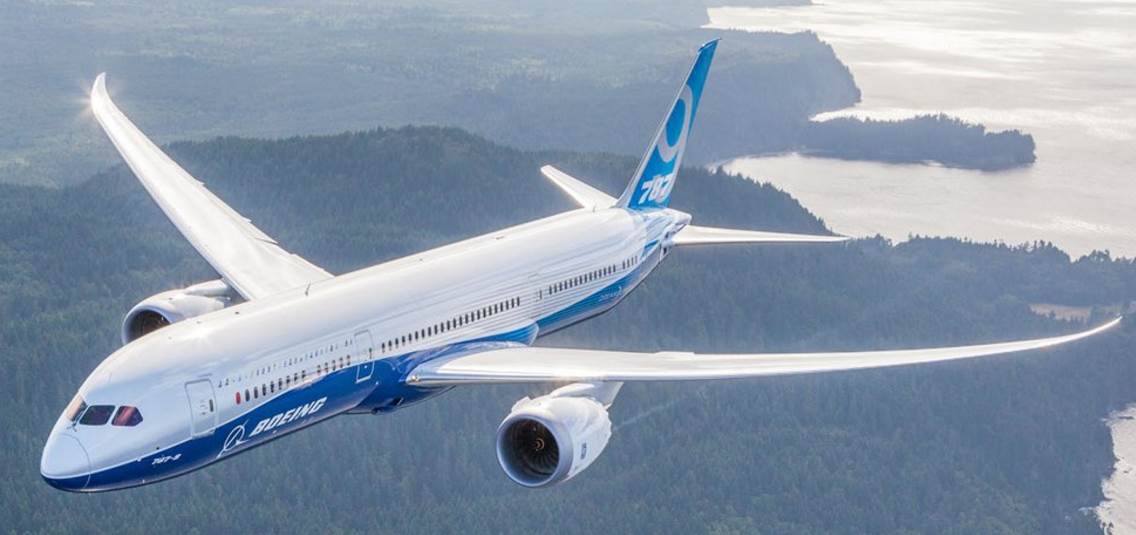 Image Source: Boeing
We love Boeing. The company has been one of our favorites for years, but its performance during 2017 has simply been amazing. The dividend growth giant upped its payout in a big way recently, too, even as it is reportedly pursuing merger discussions with Embraer.
By Brian Nelson, CFA
Commercial aerospace has been one of our favorite industries, and a decent amount of the strength of the Best Ideas Newsletter portfolio can be attributed to a number of industry constituents from EDAC Technologies, which was bought out in 2013, to Astronics (ATRO) and beyond. Even our favorite aerospace supplier, Precision Castparts, was scooped up by the Oracle of Omaha himself, further reducing investable opportunities across the supply chain. We knew of the strength of the backdrop of the commercial aerospace industry via the multi-year backlogs at the commercial airframe makers, Boeing (BA) and Airbus (EADSY), so we jumped into another one of our favorites in early 2017 within the Dividend Growth Newsletter portfolio: Boeing. That move may have been one of our best and most timely moves yet, as the aerospace giant turned out to be one of the best performers in the Dow Jones Industrial Average for the year.
There are a few things we want to make you aware of with respect to Boeing. For starters, many are saying that it is going to be a "big winner" from the recent tax reform. Lower tax rates will allow it to compete more effectively against European-based Airbus, meaning that it might be able to give up a little bit more on price to win deals and still grow profit margins. It's not surprising that Boeing is excited about the new tax laws. Not only does it make it more competitive across the globe, but it also has the direct impact of reducing its tax bill to Uncle Sam, too. Second, on December 11, the aerospace giant raised its quarterly dividend to $1.71 per share, amounting to a 20%+ increase in the payout. The news came with a new share buyback authorization, too, to the tune of $18 billion. Here's what Boeing had to say in the press release:
Boeing's strong and growing cash flow allows us to deepen our commitment to provide competitive returns to our shareholders, while continuing to invest in our people, innovation and growth," said Boeing Chairman, President and Chief Executive Officer Dennis Muilenburg. "To support our balanced cash deployment strategy, our team remains focused on improving operating performance as we deliver on our substantial order backlog and work to capture a larger share of the growing aerospace market."
With the latest increase to the dividend, Boeing has raised its quarterly dividend more than 250 percent over the past five years. The company has consistently paid dividends to shareholders each quarter for more than 75 years. The new dividend will be payable March 2, 2018, to shareholders of record as of February 9, 2018.
The company this year has repurchased $9.2 billion worth of its shares from the $14 billion authorization approved in December 2016. The new repurchase program replaces the existing one, bringing the total authorization to $18 billion.
"Our cash deployment plans are the product of our disciplined cash management efforts and reflect ongoing confidence in our financial strength and the long-term outlook of our business," said Greg Smith, Boeing chief financial officer and executive vice president of Enterprise Performance & Strategy.
We were also excited to hear of Boeing's interest in Brazil-based Embraer (ERJ). Despite the high likelihood of the Brazilian government blocking the deal, we like the idea of both companies working closer together because it will give Boeing access to smaller-plane technology and help it further broaden its portfolio of airplanes, helping it expand relationships with customers and further enhance its competitive position over Airbus. Boeing has done just about everything right once it fixed its troubles with the 787 Dreamliner development, and we look forward to hearing about what comes of the discussions with Embraer. According to the release, however: "There is no guarantee a transaction will result from these discussions. Boeing and Embraer do not intend to make any additional comments regarding these discussions. Any transaction would be subject to the approval of the Brazilian government and regulators, the two companies' boards and Embraer's shareholders."
We can't wait for the next update.
Aerospace Suppliers: AIR, AIRI, AL, ATRO, COL, HEI, HXL, ISSC, SPR, TATT, TDY, TXT
Related: BDRAF, BDRBF, RYCEF, RYCEY, EADSF, EWZ, DIA, XLI, ITA, PPA, FIDU