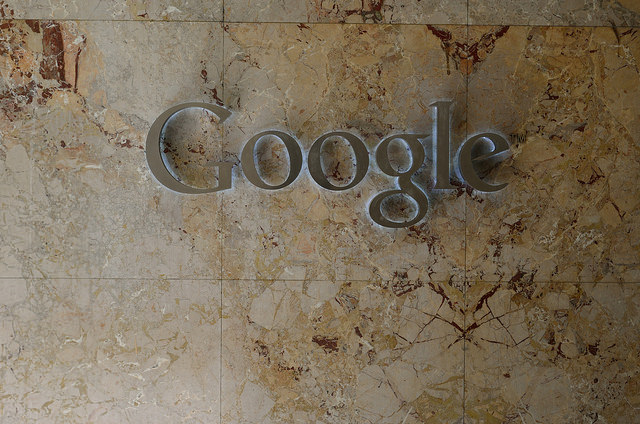 Image Source: Open Grid Scheduler
Alphabet's second-quarter results revealed a one-time charge that made headlines, but the fine is a drop in the bucket when considering the size of Google's balance sheet and free cash flow generation.
By Brian Nelson, CFA
Shares of Alphabet (GOOG, GOOGL), the company formerly known as Google, sold off following the release of its second-quarter report July 24. We're not making much of the market's negative reaction to a quarter that revealed 23% year-over-year revenue growth (on a constant-currency basis) and earnings per share north of $5, both the top line and bottom line coming in above Street consensus expectations. Adjusting for the widely-publicized European Commission (EC) fine of $2.7 billion*, which Alphabet accrued in the quarter, diluted earnings per share would have been $8.90. Though very unfortunate, being fined for anti-trust reasons is one piece of evidence of the strength of Google's business model, and Google is not the only company being targeted by the EU for various reasons.
The apparent focus on Silicon Valley has prompted accusations from some in the United States that the European Union is unfairly targeting American companies. Officials in the bloc vigorously deny those assertions.
Still, in recent years, Ms. Vestager has demanded that Apple (AAPL) repay $14.5 billion in back taxes in Ireland, opened an investigation into Amazon's (AMZN) tax practices in Europe and raised concerns about Facebook's (FB) gathering and handling of data. The companies deny any wrongdoing.
In targeting the activities of these digital giants, experts say, European authorities are laying down a marker for more hands-on control of how the digital world operates. And while the $2.7 billion fine announced on Tuesday is tiny compared with Google's $90 billion in annual revenue, it highlights the region's willingness to dole out sizable penalties. – "Google Fined Record $2.7 Billion in E.U. Antitrust Ruling." – New York Times, June 27, 2017
Best Ideas Newsletter portfolio holding Alphabet remains one of the most innovative companies in our coverage universe, and the search giant continues to "search" for the next big thing. The company invested (lost) $772 million in "Other Bets" in the second quarter, and we think that line item, today a drag on results, may one day become one of the most important drivers to Alphabet's long-term fundamental performance. In situations such as Apple, for example, where ongoing revenue continues to be generated by new product introductions (iPod à iPhone à iPad à Apple Watch), we think Google's pipeline of opportunities and innovation profile is similarly evolving, and by extension, we think the market continues to underestimate long-term potential. At the end of the second quarter, total cash and marketable securities at Alphabet stood at $94.7 billion against a long-term debt balance of $3.96 billion, and the entity's free cash flow generation remains phenomenal at $11.6 billion through the first six months of 2017.
To access Alphabet's respective stock pages:
https://www.valuentum.com/search2?q=goog&searchtype=symbol&btn=Search
https://www.valuentum.com/search2?q=googl&searchtype=symbol&btn=Search
* "On June 27, 2017, the EC announced its decision that certain actions taken by Google regarding its display and ranking of shopping search results and ads infringed European competition law. The EC decision imposes a €2.42 billion (approximately $2.74 billion) fine." – Alphabet second-quarter report