Perspective is so important. Let's talk about two of our calls recently, and how we look at them. Feel free to comment.
Microsoft (MSFT): A Double Since It Was Added To the Dividend Growth Newsletter Portfolio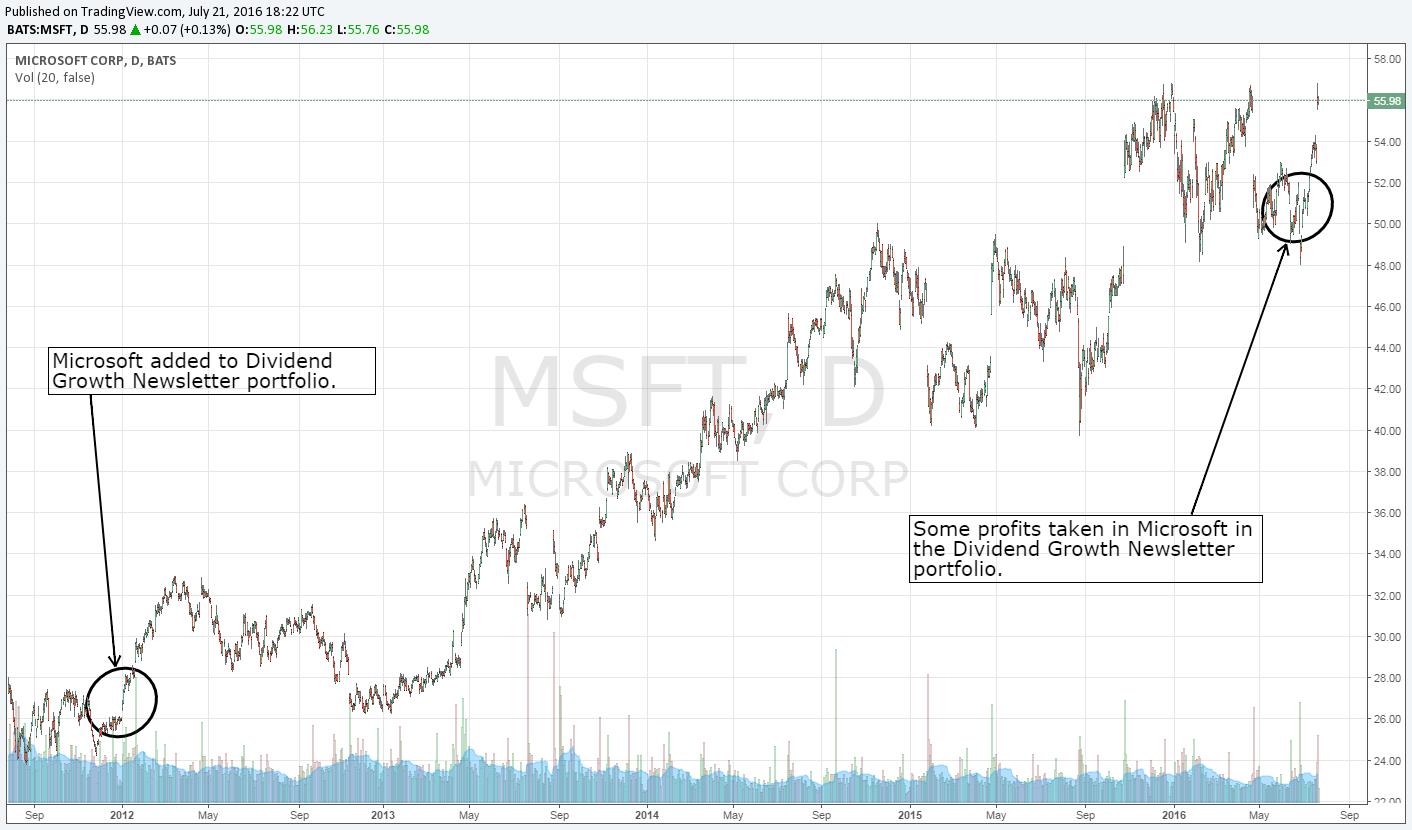 Possible Perspective: "I admire your cajones for taking credit for unloading MSFT at ~$50/share 5 weeks before running up 12%. We all make bad calls. What I would expect, especially from a professional, is to admit a mistake and explain the error in your thought process so that we can all learn. Instead, you tout this obvious incorrect call as somehow correct? This gives me great pause in following your advise [sic] in future."
Kinder Morgan (KMI): One of the Best High-Profile Round Trip Calls of 2015-2016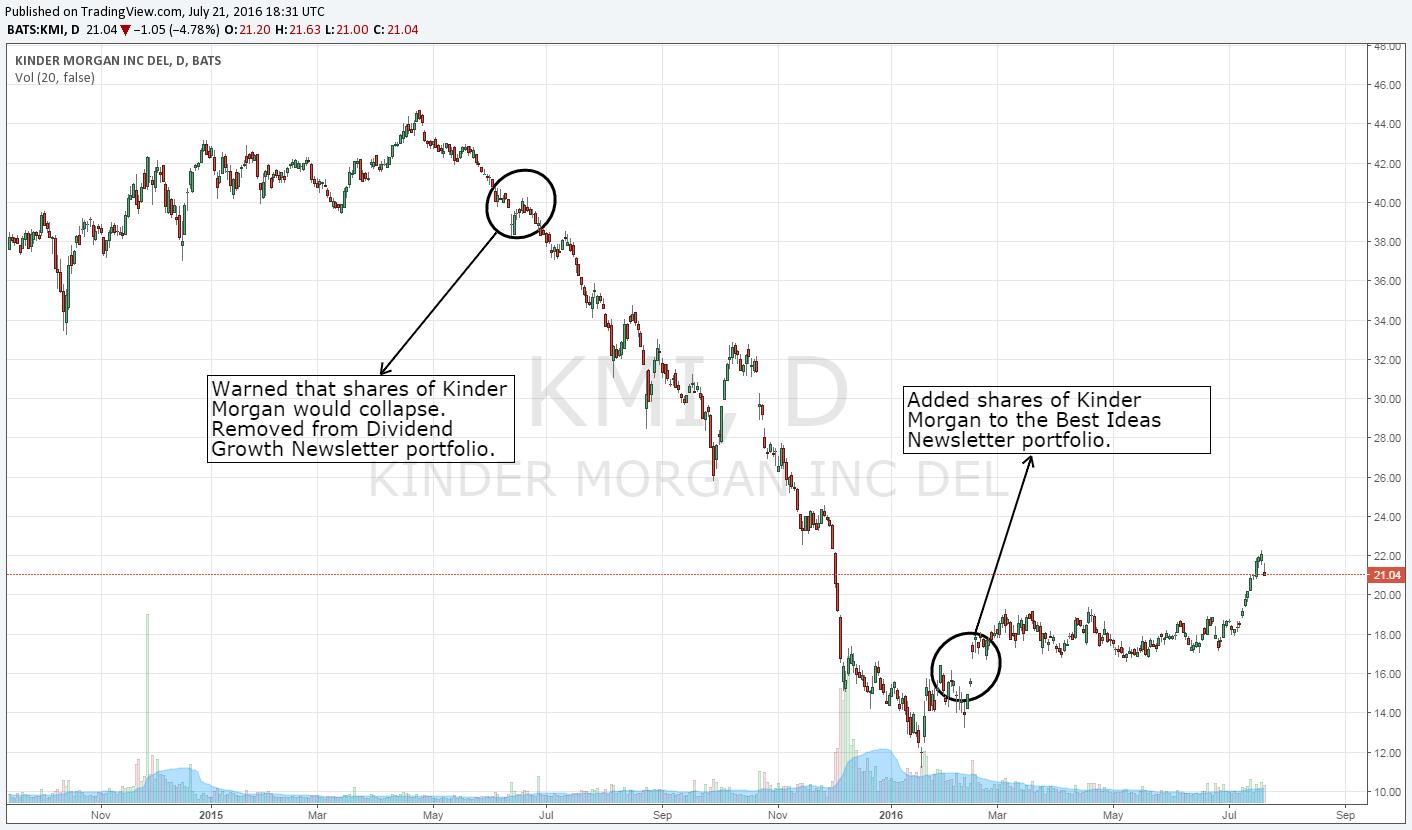 Possible Perspective: "Just wanted to commend you on your KMI call. Down 5% [last] evening. I listened to you when you advised selling. Luckily, I was smart enough to ignore your most recent buy call. But hay, one out of two ain't bad. Bet on black. Bet on red. You have a real system working here."
-------------------------
Our dearest members,
I think bringing up varying viewpoints may be helpful to our readership. The quotes above outline a perspective from a member regarding our two calls on Microsoft and Kinder Morgan, arguably two of the finest ideas we've ever surfaced at Valuentum. When looking at the longer-term charts and in the context of the newsletter portfolios, the views expressed in the quotes seem a little off-base, if not somewhat antagonistic. We're very grateful to receive this perspective, however, because it helps us better explain what we think a "good" call is and what a "bad" call is…
First, we're not after pin-pointing tops and bottoms with precision. For example, we're very pleased with adding Microsoft at ~$26 and taking some off the table at $50+. Similarly, we're immensely pleased with removing Kinder Morgan at ~$40 and adding it back at ~$17. To us, we think it is obvious, such moves were good, but it is all a matter of perspective. The takeaway or learning lesson from the two recent moves is that we're being prudent in today's overheated market and we're not afraid to take profits (as in the case of Microsoft). We're also comfortable easing back into the midstream corporate energy space, provided Kinder Morgan continues its debt-reduction trajectory.
Importantly, we take a much longer-term view than a couple weeks. Even a couple years can be considered too short with some considerations, as in the case of Microsoft above, for example. The broader stock market hasn't been an easy one either. Dividend growth investing continues to be in vogue, and investors have been chasing yield at any price. Though many continue to argue that "this time is different," we think prudence and care will always prevail. Profit taking and tactical decision-making will always be a part of newsletter portfolio management.
Hope you found this short note on perspective helpful.
-- Brian Nelson, CFA