We came across three fascinating charts from infamous tech-bubble analyst Henry Blodget that we wanted to make you aware of. Source: Don't Be Surprised If This Is The Start of A Stock Market Crash…
1) The cyclically-adjusted price-to-earnings ratio of the S&P 500 (SPY) is higher than at any point in the 20th century with the exception of the peaks of 1929 (right before the market crashed) and 2000 (right before the market crashed).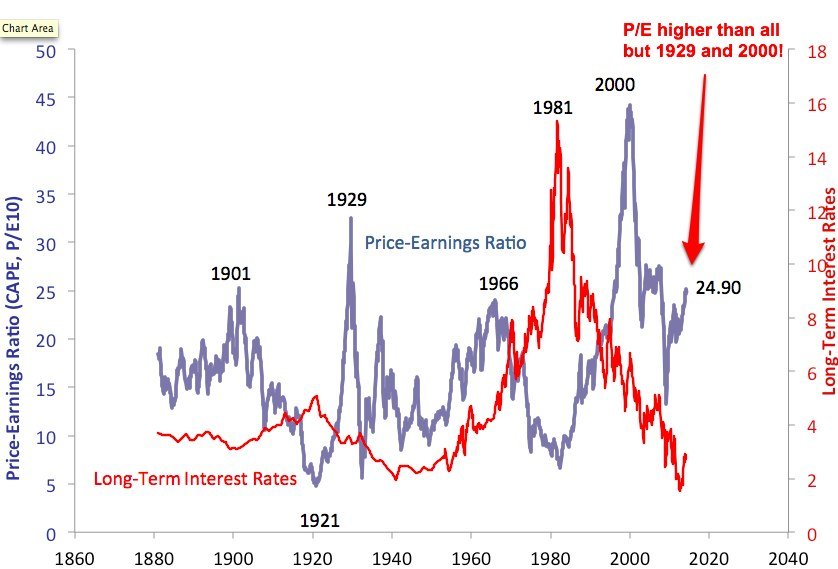 Image Source: Robert Shiller, Business Insider, Henry Blodget
2) Today's profit margins are the highest in history, and investors are assigning peak-margin valuations to equities to justify prices instead of applying mid-cycle margin valuations to approximate intrinsic value.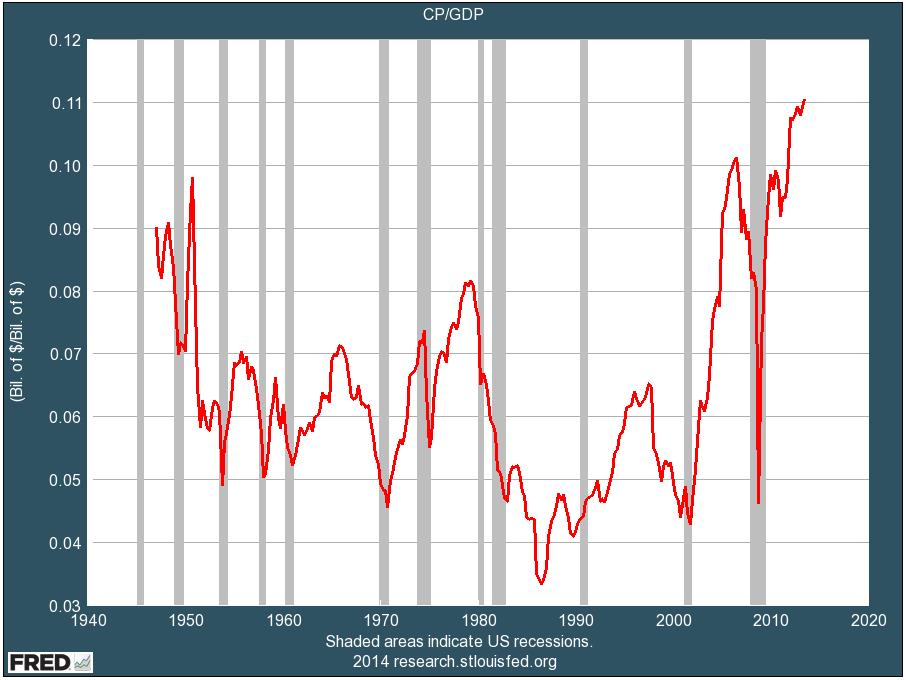 Image Source: Business Insider, St. Louis Fed, Henry Blodget
3) Changes in the direction of Fed stimulus have often been followed by changes in direction of stock prices. The Fed is planning to "tighten" -- raise rates.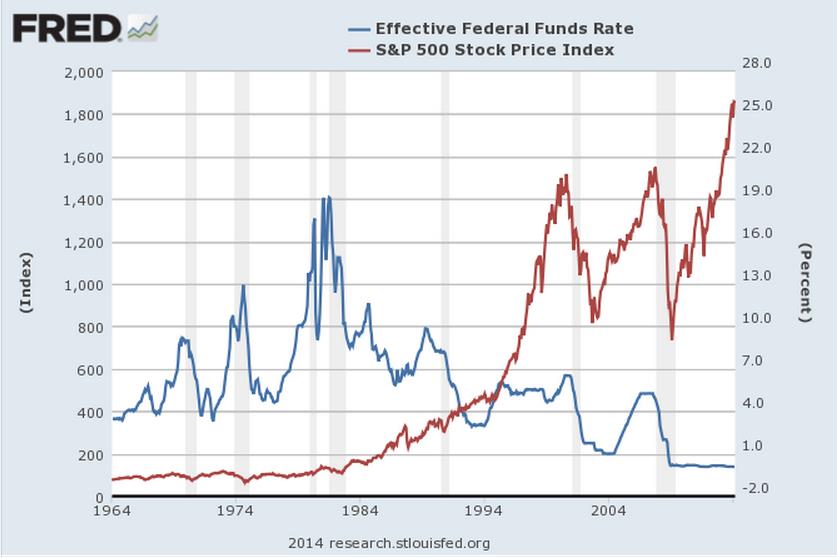 Image Source: Business Insider, St. Louis Fed, Henry Blodget
Valuentum's Take
Let's get this out of the way: we're not expecting a stock market crash.
What we are expecting, however, is an orderly correction lower in the broader market where stock-selection becomes paramount. We think this coming market environment is conducive to the Valuentum methodology as the Valuentum process steers investors away from high-flying, speculative equities and points them to more resilient, underpriced, dividend-growth gems.
The latest position-increases in the Best Ideas portfolio, for example, were firms with fortress fundamentals – Altria (MO) and General Electric (GE) – and we think this quality focus will lead to relative outperformance in the months ahead, particularly as market uncertainty intensifies. We also recently added utilities exposure to the Best Ideas portfolio via the Utilities Select Sector SPDR ETF (XLU) as a way to capture relative outperformance in the event that investors with 'fully-invested mandates' begin to take larger positions in the defensive sector.
We're not shying away from this market by any stretch of the imagination, but we think investors should be paying very close attention to their holdings. The best ideas are included in the Best Ideas portfolio and Dividend Growth portfolio.