Dear Members,
This morning, we rolled out new content that will make Valuentum.com more and more of a destination site for its members. Thanks to QuoteMedia, we've added the cleanest (ad-free) feed of press releases that we could find to our 'Symbol' search results page. Just by entering in the firm's stock symbol in the 'Symbol' search box in the website header as you've always done, members can now access corporate press releases on desired firms in a section under the commentary area of the search results page (red box below). In a world cluttered with financially-biased content and information, we seek to provide a fresh voice for investors. We expect to continue to add unbiased content to the independent suite of research available on Valuentum.com in the years ahead. We hope you enjoy!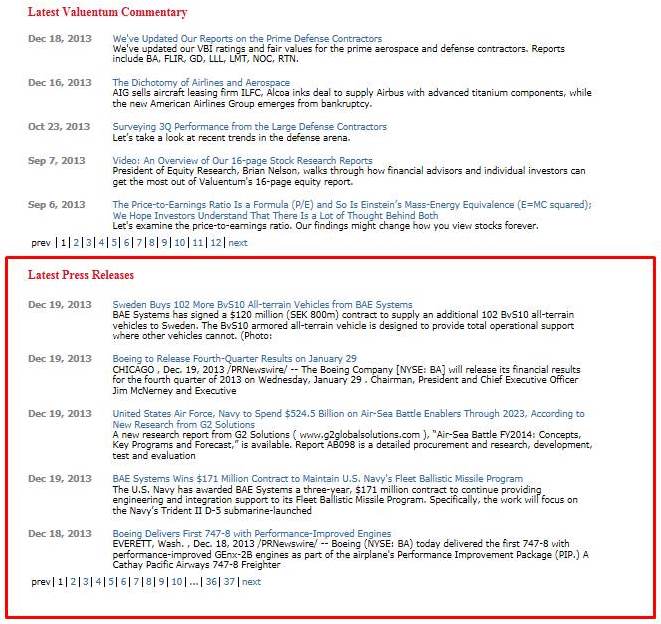 ----------------------------------------
June 2013 update:
In case you may have missed it, we've rolled out new search functionality that has improved the ability to access and download a firm's 16-page pdf report and dividend pdf report on the 'Symbol' search results page. Members will now be able to download the 16-page pdf report and dividend pdf report of a chosen company by selecting the relevant icons in the upper-right corner of the 'Symbol' search results page.
We hope you enjoy this significant improvement to our website navigation!
Kind regards,
The Valuentum Team
P.S. And please don't forget to take a look at Valuentum's latest company commentary and analysis in the articles that scroll down the 'Symbol' search results page, or take advantage of the most-advanced charting technology on the web today, courtesy of TradingView.
Please note that our website works best on Internet Explorer 9, Chrome, Firefox or Safari. You can click on the links to download them for free. Since the charts we use on our website have html5, Internet Explorer 8 and previous versions of web browsers do not support them.