Fully-Populated Valuation Models for Financial Advisors and Institutions
We offer institutional investors fully-populated discounted cash-flow models that contain at least three years of historical financial detail and five years of future explicit forecasts. Institutional and financial-advisor subscribers can access models on companies spanning our entire stock coverage universe to evaluate future estimates, or alter key inputs to generate a customized fair value estimate.
Our model is academically sound and professionally-tested and includes a three stage process, with fading returns on new invested capital to a company's cost of capital over time (competition will eat away at returns over time causing economic profit creation to cease). Other research firms charge as much as $5,000 to $10,000 for such access, but we offer complete access to our in-depth valuation models for a fraction of that cost.
Sign Up for Our Financial Advisor Package Today or Contact Sales for Institutional Pricing.
<< View Our Services for Financial Advisors
<< View Our Services for Institutional Investors
--------------------------------------------------
Valuentum has developed a user-friendly, discounted cash-flow model that you can use to value any operating company that you wish. Click here to buy this individual-investor-friendly model now! It could be the best investment you make.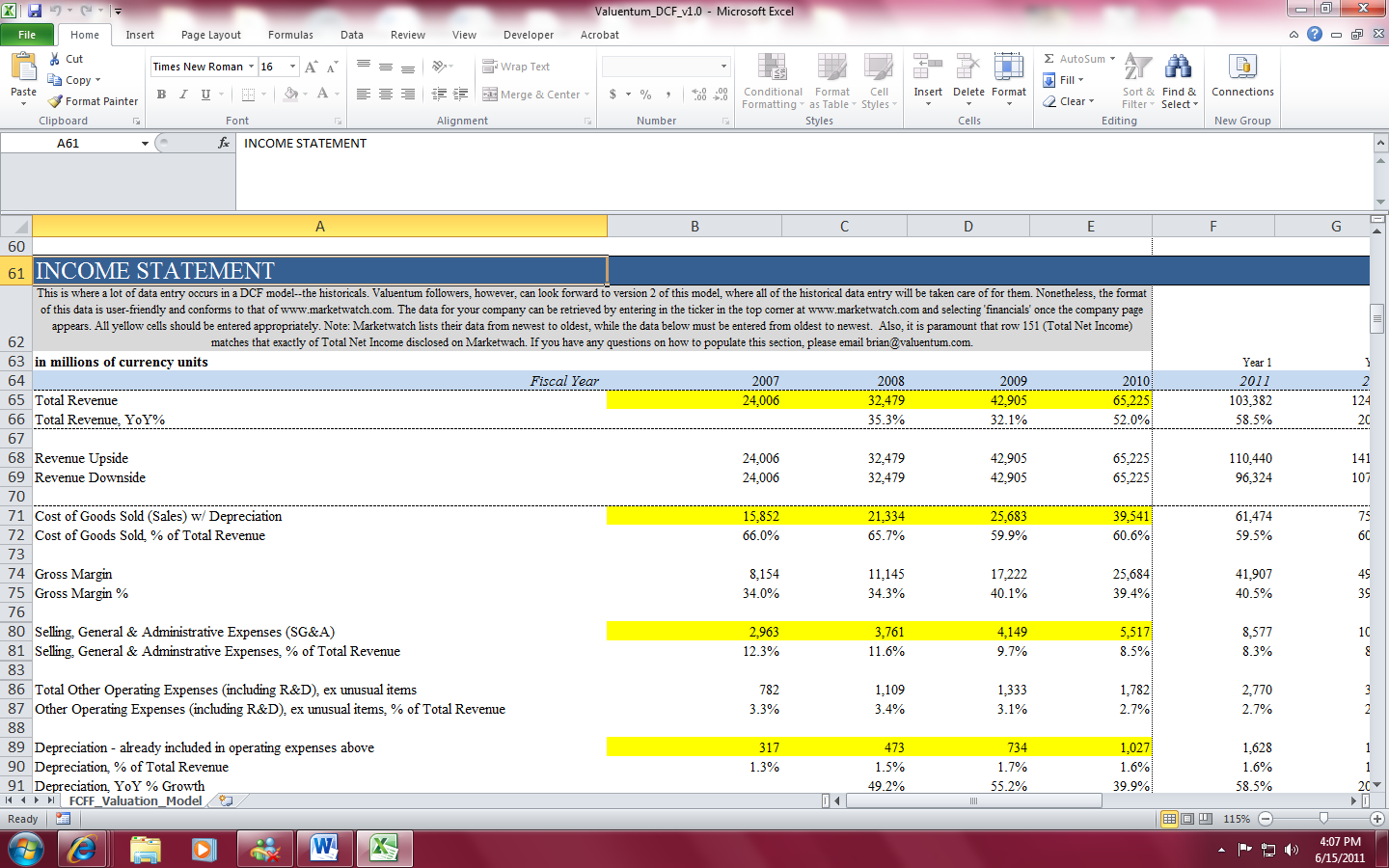 --------------------------------------------------
Sign Up Today. First 14 Days FREE!
As a subscriber to Valuentum, you gain access to all of the equity and dividend reports and premium commentary on our site, receive our Best Ideas Newsletter and Dividend Growth Newsletter in your inbox every month (including email transaction alerts), and have access to our analyst team. No other equity research provider puts your interests first, and we take pride in meeting all of your stock analysis needs.
<< Looking for fair value estimates on companies in your portfolio?